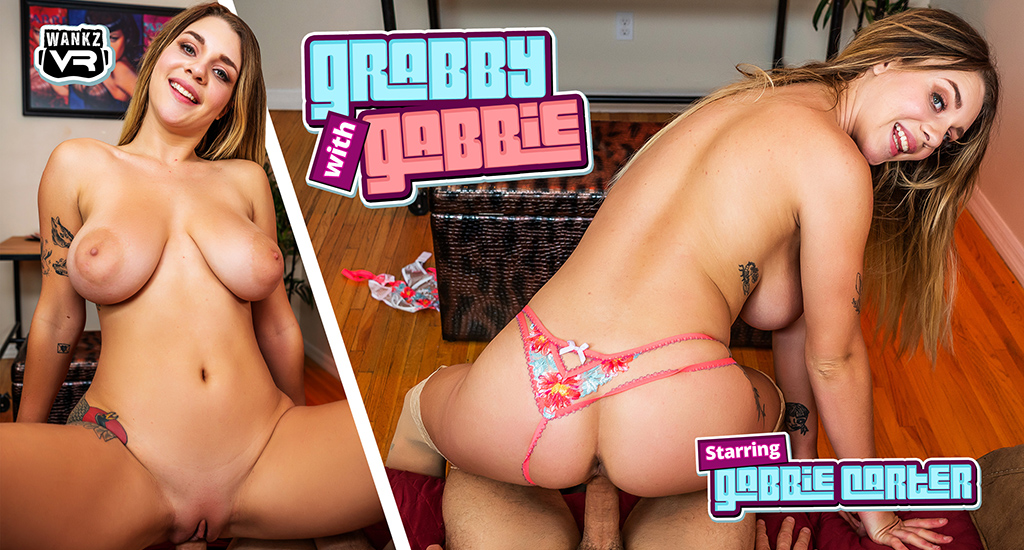 Gabbie Carter makes her pic return to WankzVR! Gabbie was first introduced to our subscribers in Get Gabbie Carter. The 5 foot 7 beauty with the incredible tits immediately captured the hearts and loads of VR fans. We are excited to have her back….but not as excited as you are!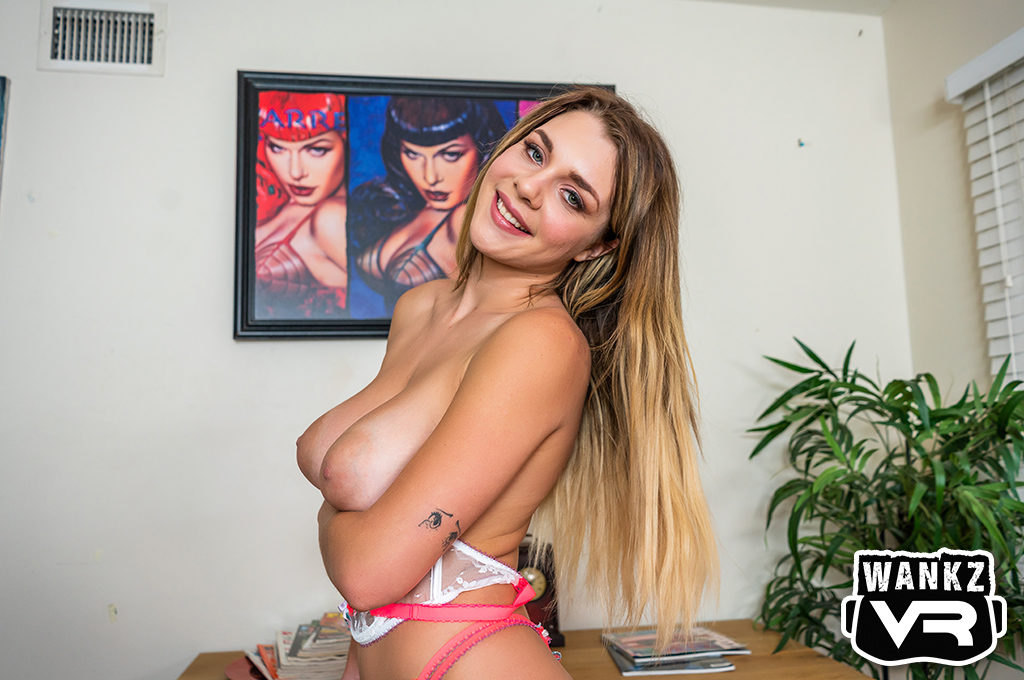 Grabby with Gabbie
In Grabby with Gabbie, your gorgeous girlfriend Gabbie has just had a visit from the delivery guy. She has been doing some online shopping during isolation and bought some new lingerie. She is dying to model them for you and to hear your opinion.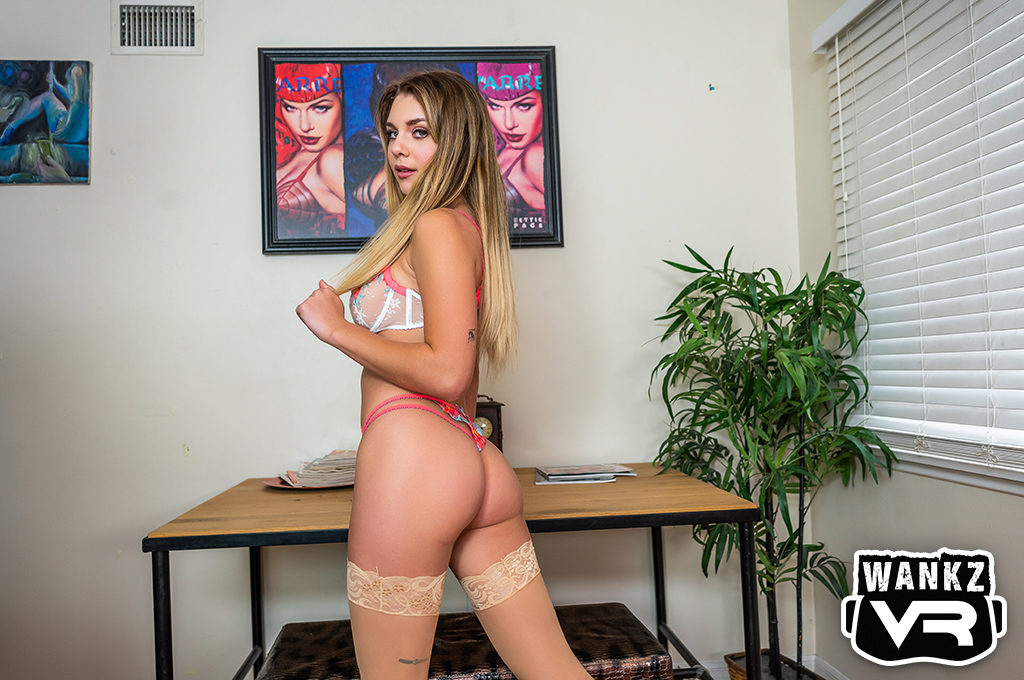 As soon as Gabbie parades in front of you, your hands immediately start to wander. It's so hard to control yourself when Gabbie's tits are in your face. She lets her hands wander as well as discovers your hard cock pulsating in your pants, waiting to escape.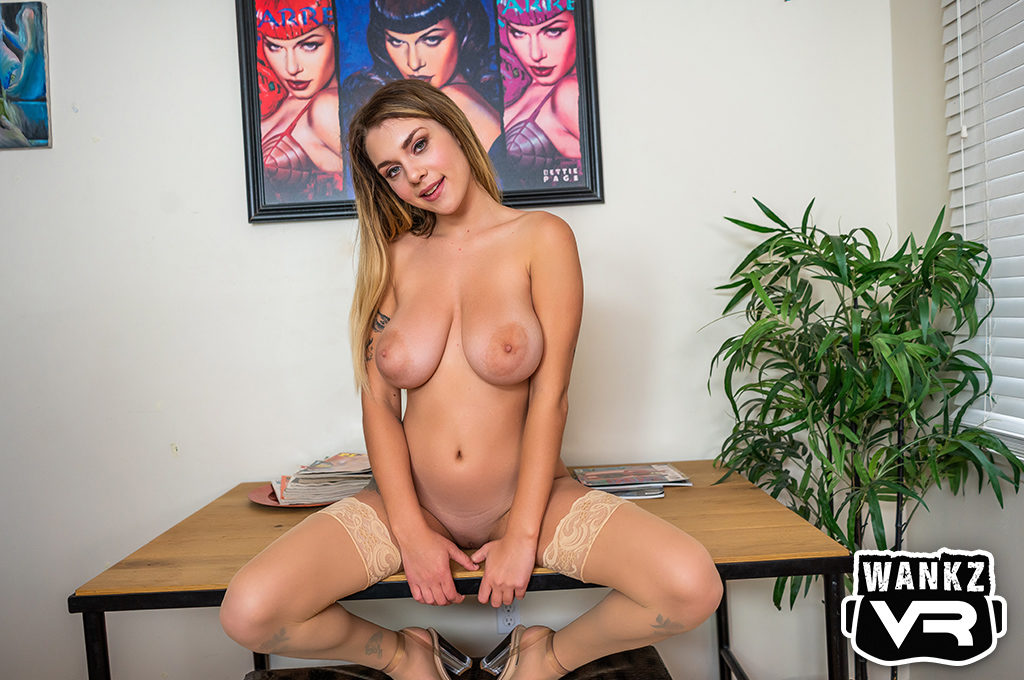 Gabbie was just planning on giving you a show but plans have changed. One of the things you love about her is that she can't let a good boner go to waste. Feed Gabbie your fat cock and get ready to be ridden!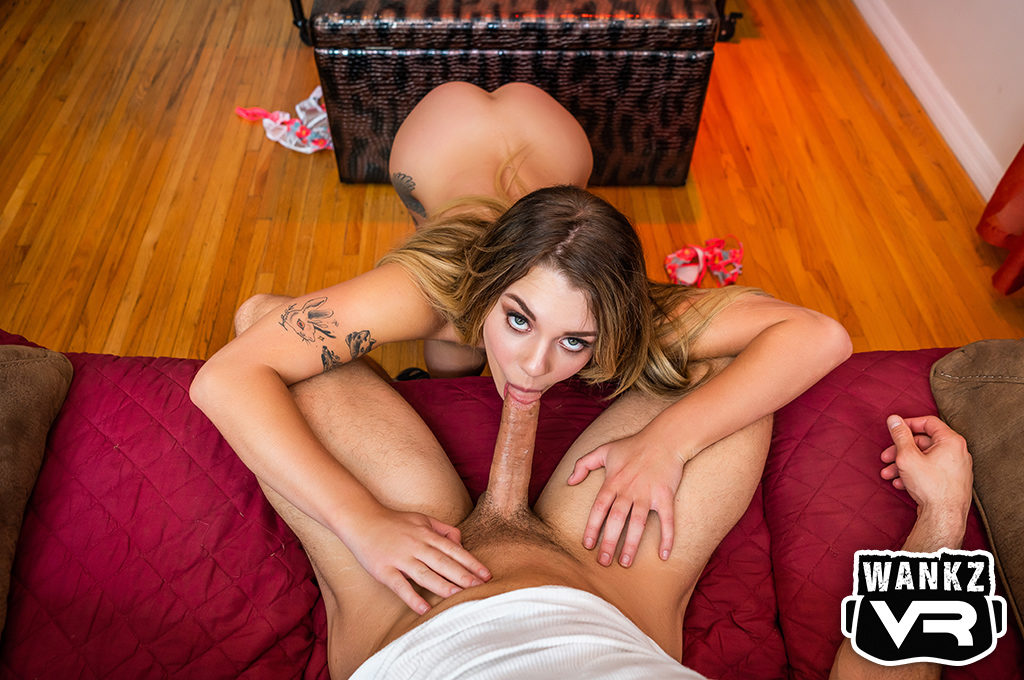 One of the greatest wonders of your world is Gabbie riding your throbbing knob as her tits bounce uncontrollably around. Her pussy is so tight and her boobs are so jiggly….your favorite combination!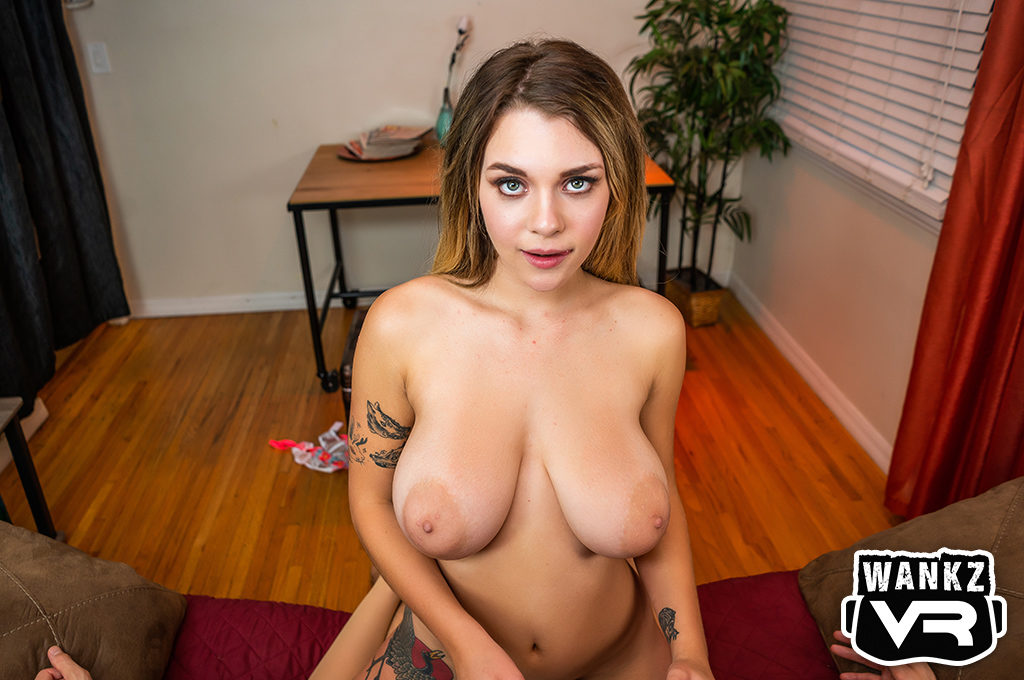 Let us know how much you enjoyed the return of Gabbie Carter? Share your thoughts on Twitter @WankzVR or keep up with more fun content on Instagram @wankzvr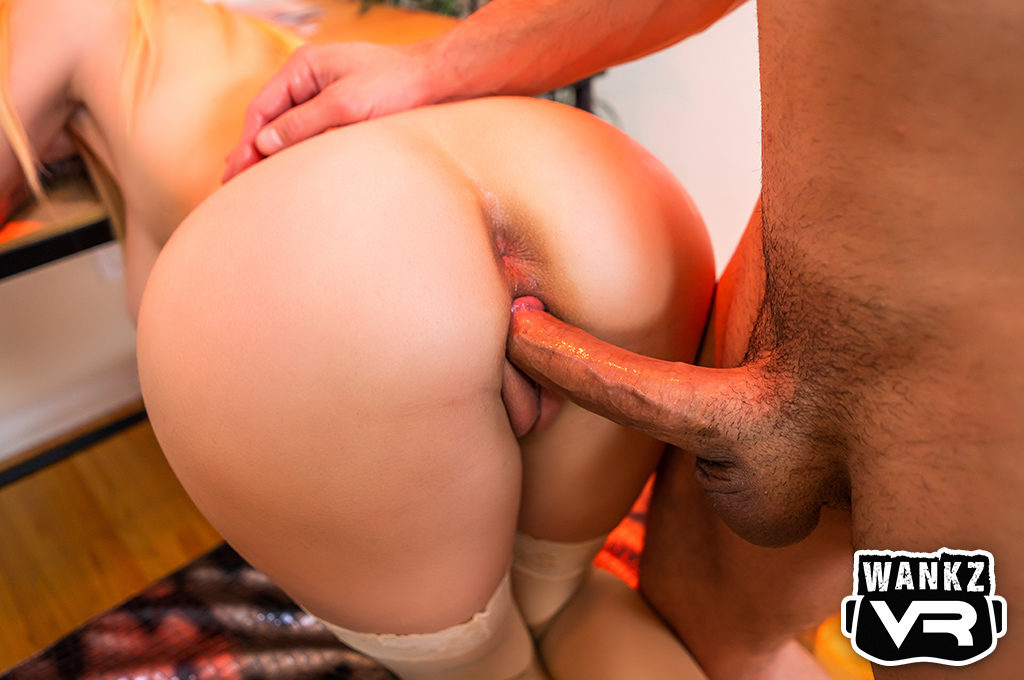 Grab your VR headset and play your part today! Enjoy the return of Gabbie Carter! Each VR video is compatible with Oculus, Valve, Vive, PSVR, Gear VR, Daydream, Cardboard and Mixed Reality headsets.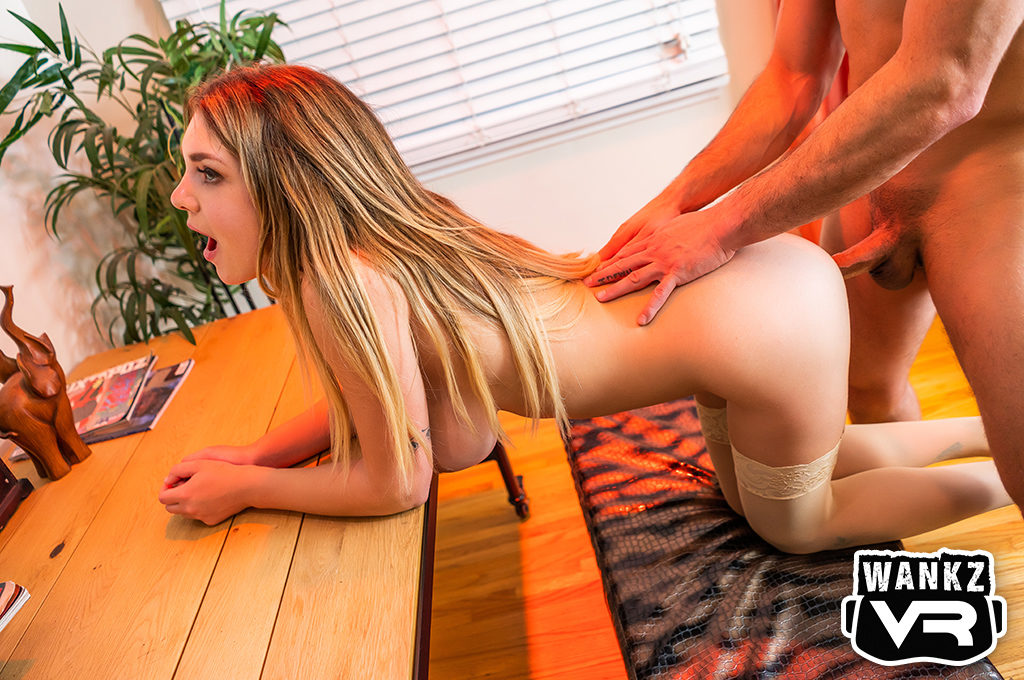 Two new virtual scenes are released each week. Spend some time during isolation enjoying our collection of big tit videos and experiencing them in 180° true 3D virtual reality.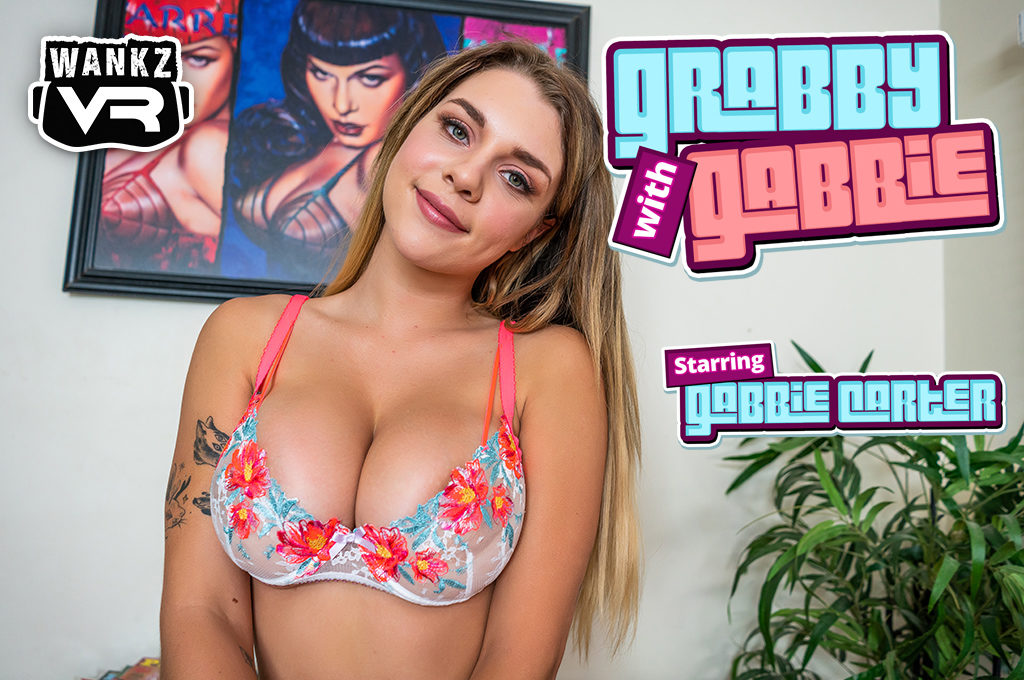 Keep Calm and Love Boobs!