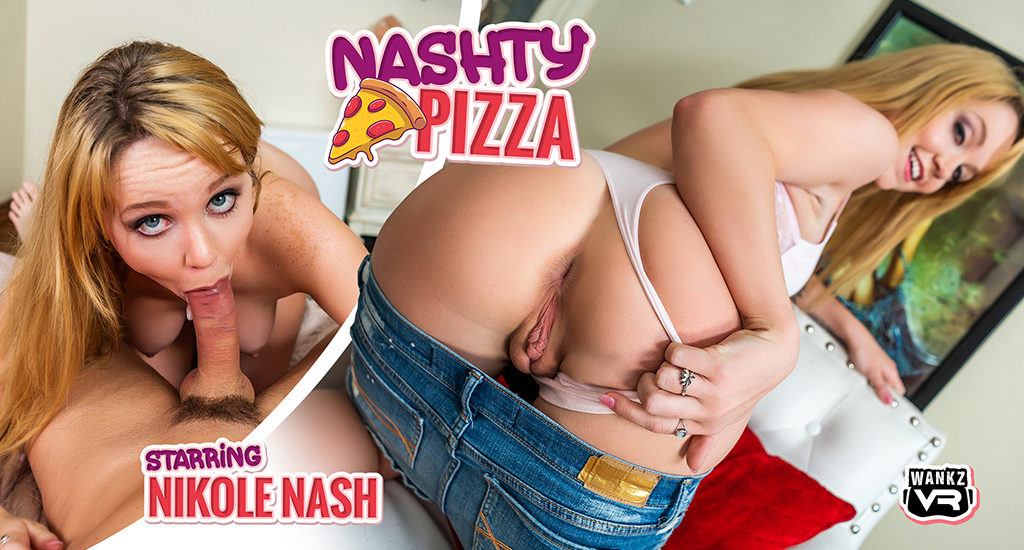 Nikole Nash started her adult film career early this year and has quickly become a highly requested performer. We were lucky enough to shoot a scene with Nikole before production shut down started. This is Nikole's first VR scene and she is a natural. Grab your VR headset and get ready to deliver the sausage to Nikole Nash!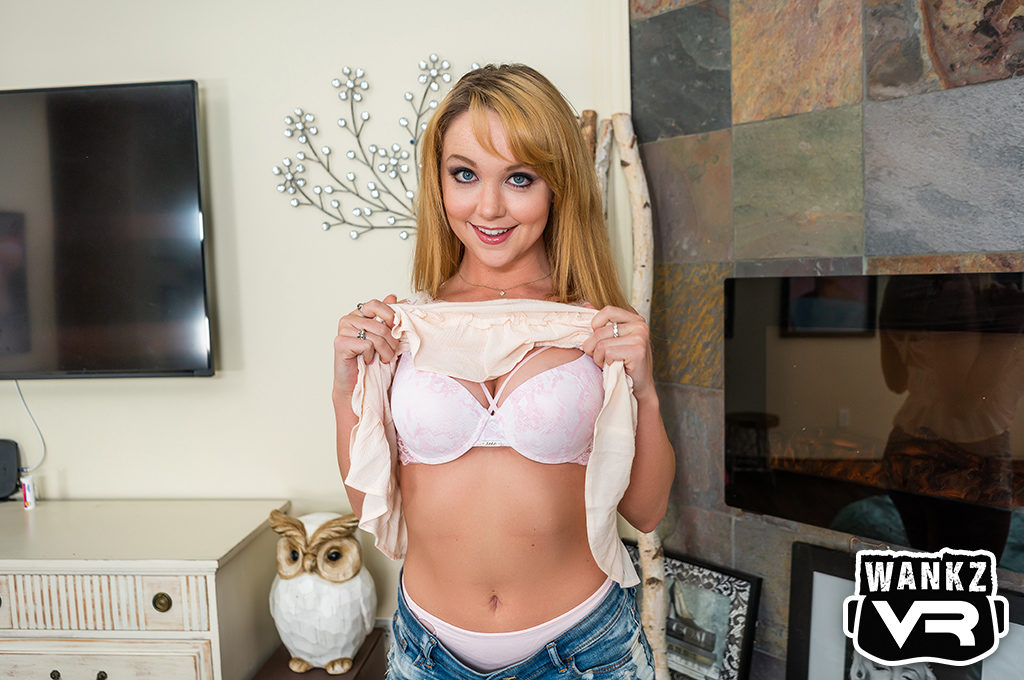 Nashty Pizza
In Nashty Pizza, Nikole Nash has been wanting a little more adventure in her life. She just broke up with her boyfriend and decided to do something totally out of character. Nikole has ordered a pizza with the intention of getting the extra sausage!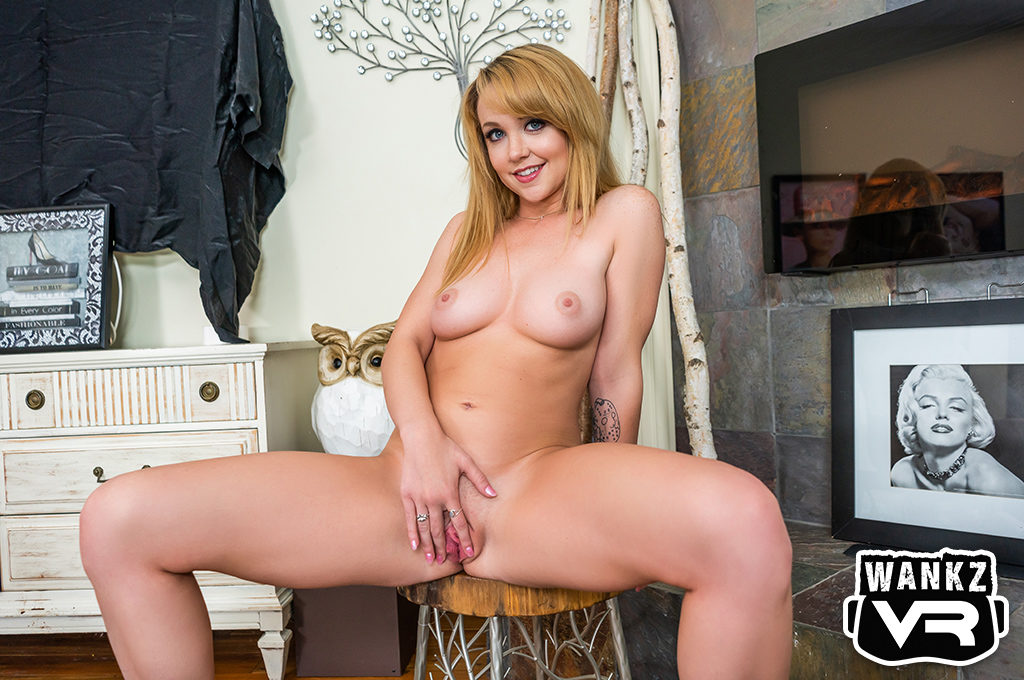 As soon as you knock on the door, the hot Nikole invites you in. She is shy yet forward…and turning you on immediately. She lets you know that she is recently single and has always wanted to fuck the pizza delivery guy, just like in the porn she was just watching. How could you say no to such a sexy little lady?!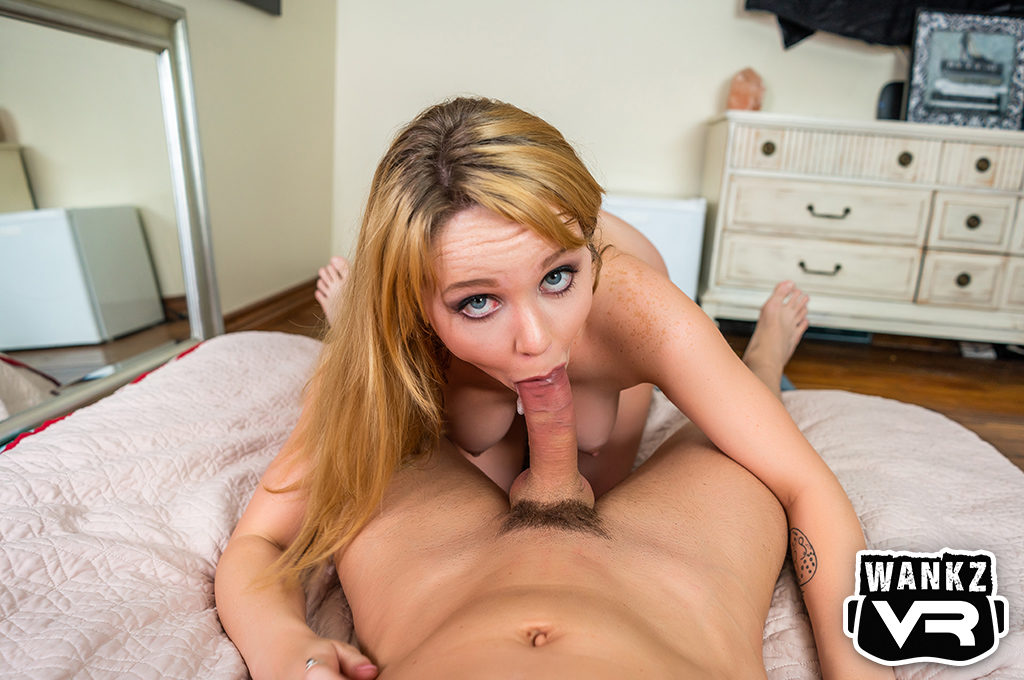 Nikole leads you to her bedroom and gives you a taste of her pie. This has got to be the best delivery you have ever been on! It's time to give her the extra sausage she ordered, and when Nikole pulls it out, she immediately takes you deep in her mouth.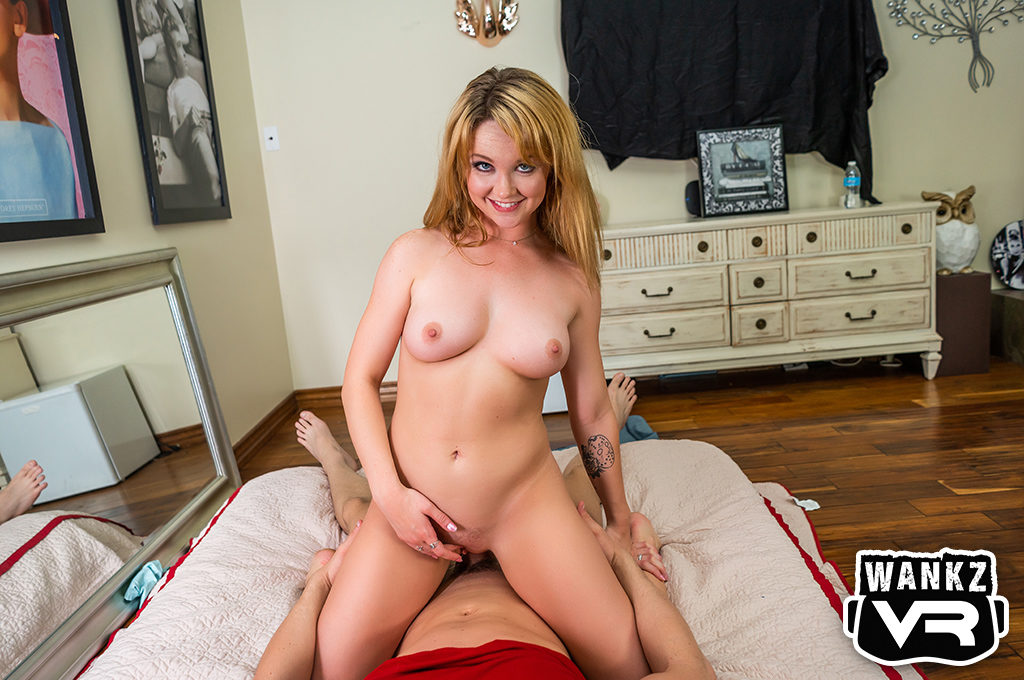 As long as there has been pizza delivery, this fantasy has been the top for many! Play your role in this virtual reality experience with the incredibly hot and sexually talented Nikole Nash.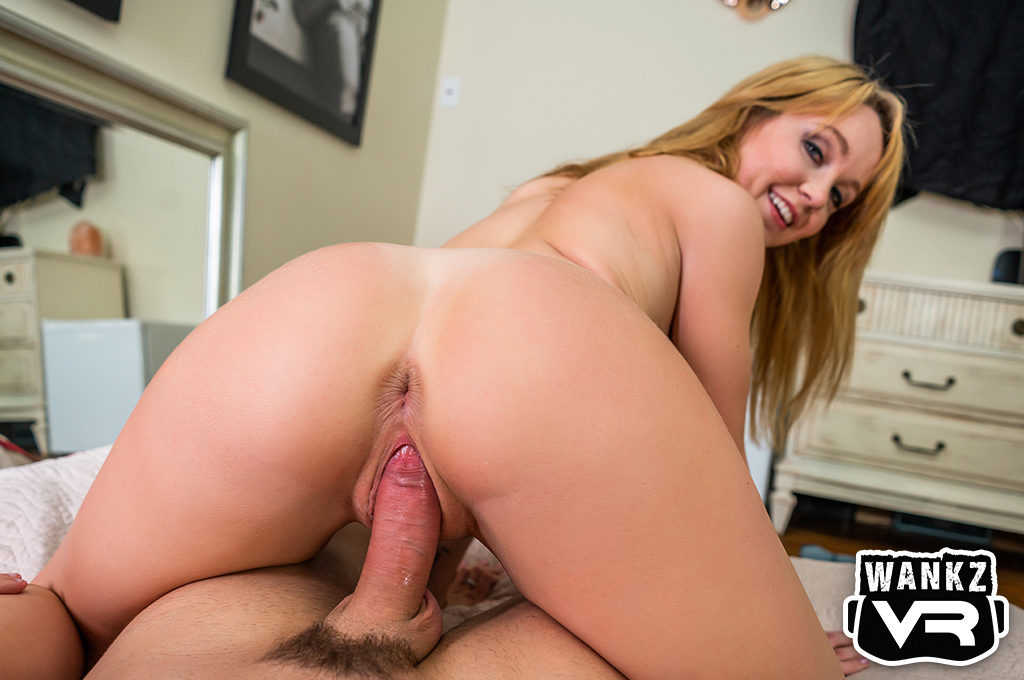 There are two new VR scenes each and every week and almost 450 productions to choose from, so jump into the excitement with your favorite hot starlet!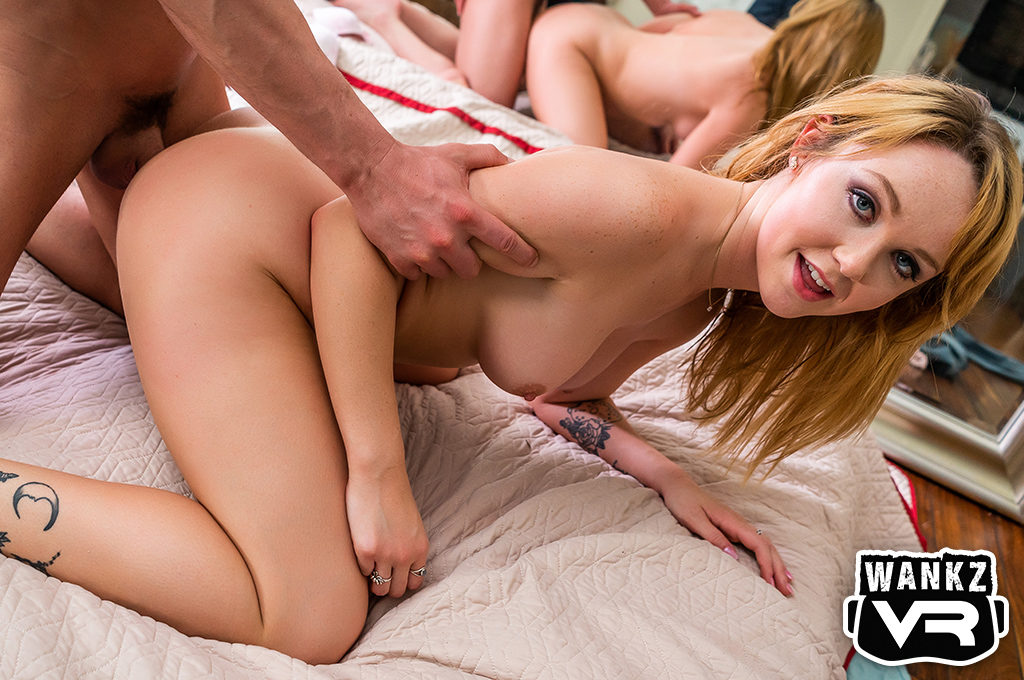 Let us know what you think of the debut scene of Nikole Nash? Share your thoughts on Twitter @WankzVR or keep up with more fun content on Instagram @wankzvr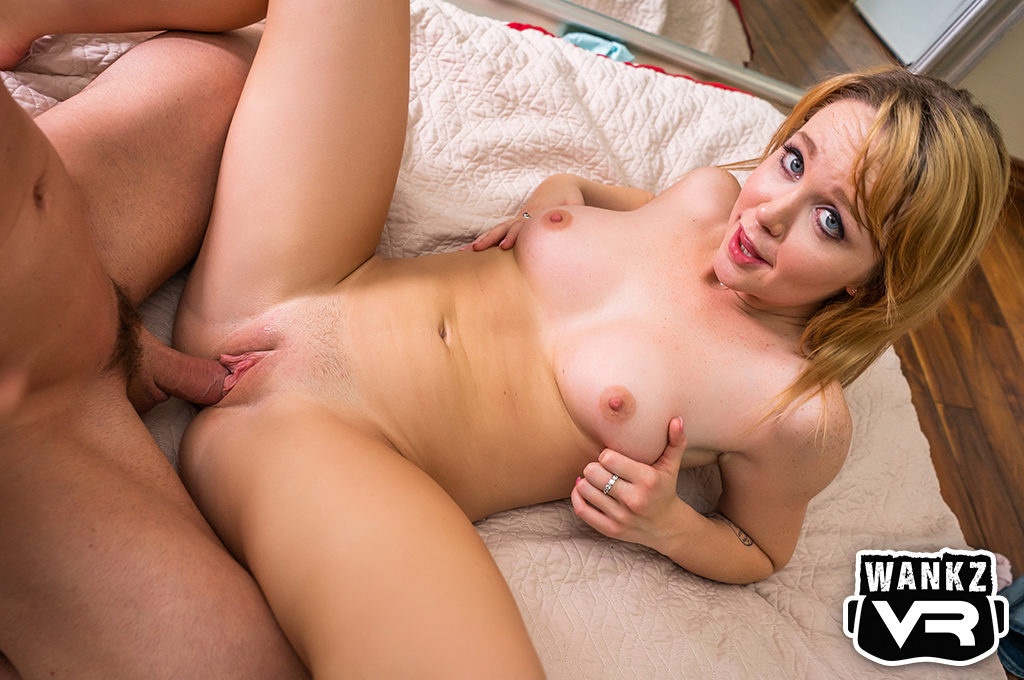 Grab your favorite VR headset and immerse yourself with over 335 of the sexiest ladies around! WankzVR is compatible with Oculus, Vive, PS VR, Gear VR, Daydream, Cardboard and Windows Mixed Reality.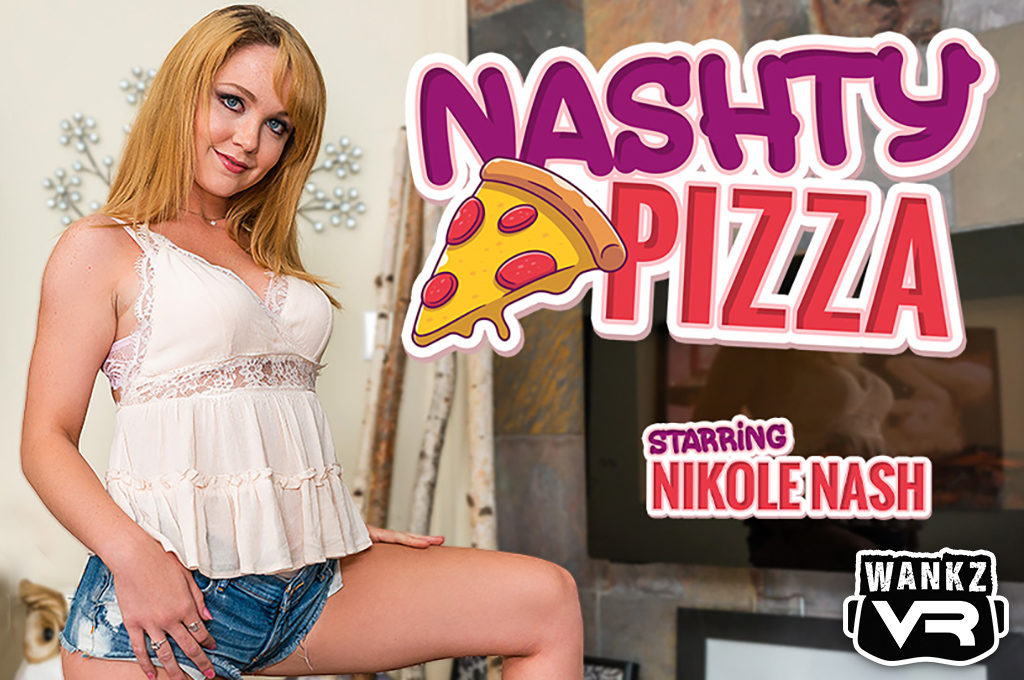 More Sausage Please!