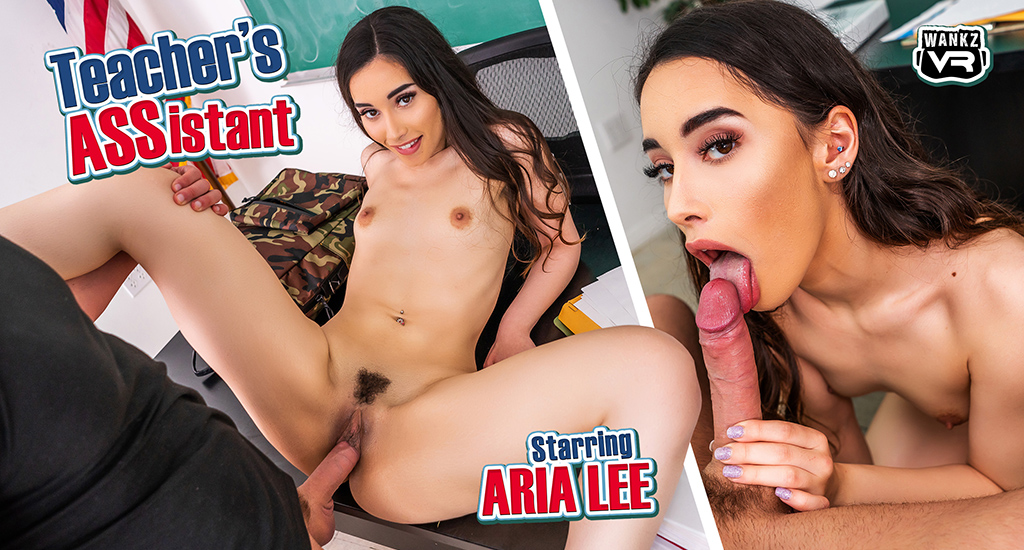 Aria Lee is back and this time it's one-on-one! The 5 foot 2 cutie was first introduced to WankzVR subscribers in Daddy Issues with the gorgeous Vina Sky. Her tight little body and ability to draw you deeper into immersion are just a couple of the reasons that she has been one of the most requested to return. Grab your VR headset and get ready to have Aria all to yourself!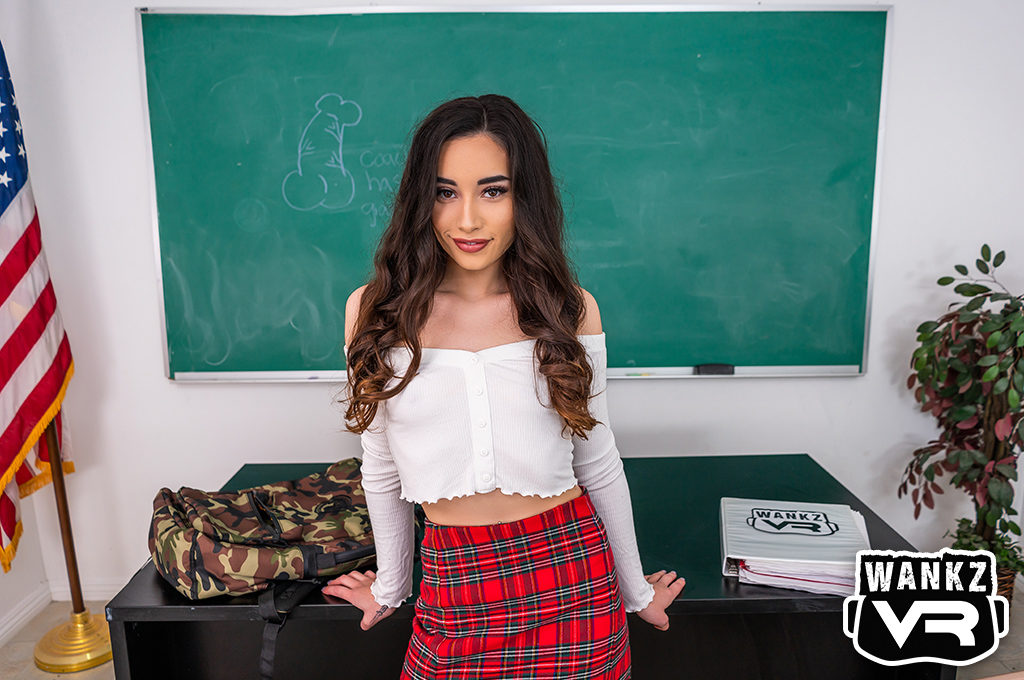 Teacher's ASSisstant
In Teacher's ASSisstant, you and Aria Lee have been taking the same class for quite some time. Your teacher has always held a once a month Saturday class for her students to make up for an absence. This Saturday finds you and Aria as the only students on class.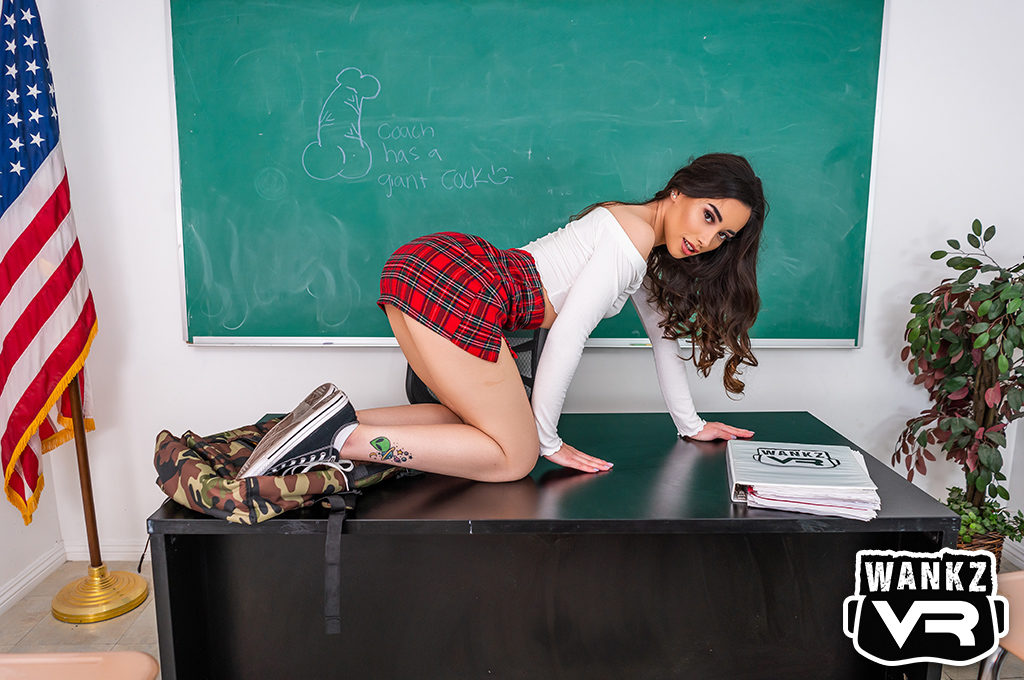 The teacher has still not arrived and Aria is getting restless. She finds a note explaining the teacher's absence. Aria is pissed to have wasted her time but realizes that the two of you have the classroom all to yourself…and she realizes how cute you are.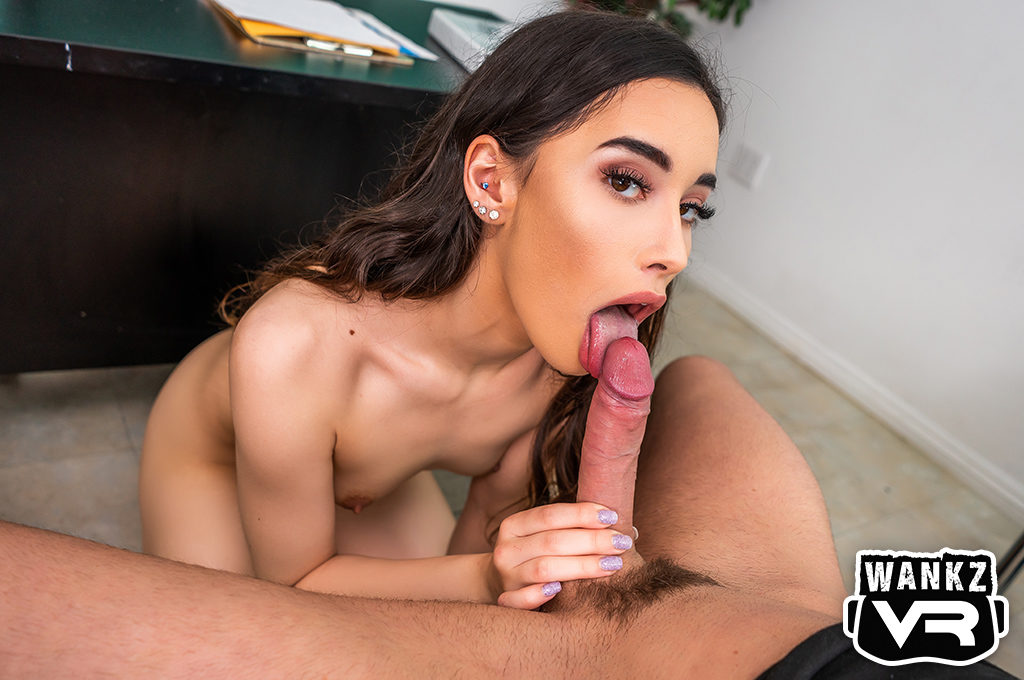 Little did you know that your sexy classmate not only wants you but is also a little nympho. Take advantage of the empty classroom and your will new friend and enjoy some hot fun.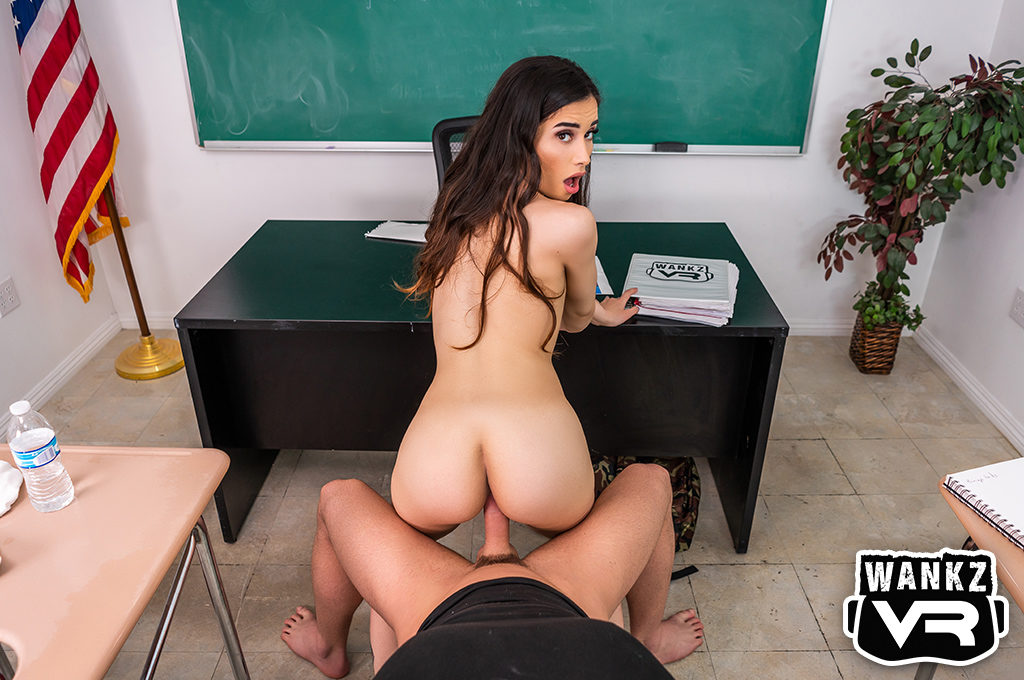 Let Aria take your cock deep in her throat and get ready for here to hop on! There is no better way to use this extra time by having Aria ride you.
Two new virtual reality sex scenes are released each and every week. Choose from any of our 335 beautiful babes available at WankzVR!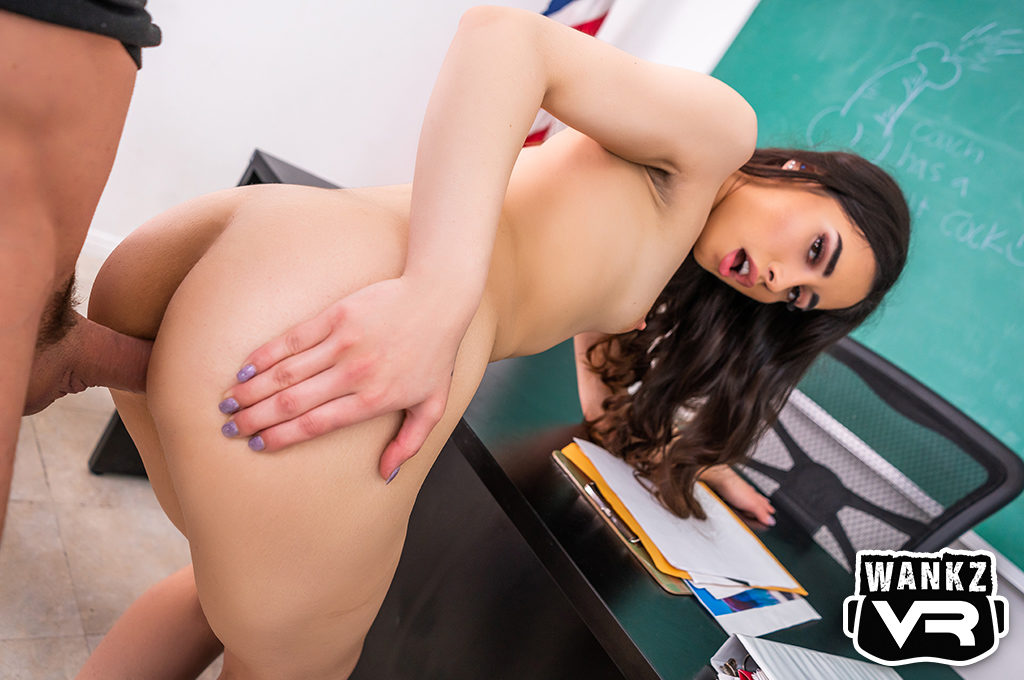 Grab your Oculus, Vive, PSVR, Gear VR, Daydream, Cardboard or Mixed Reality headset and immerse yourself in over 445 feature-length virtual productions.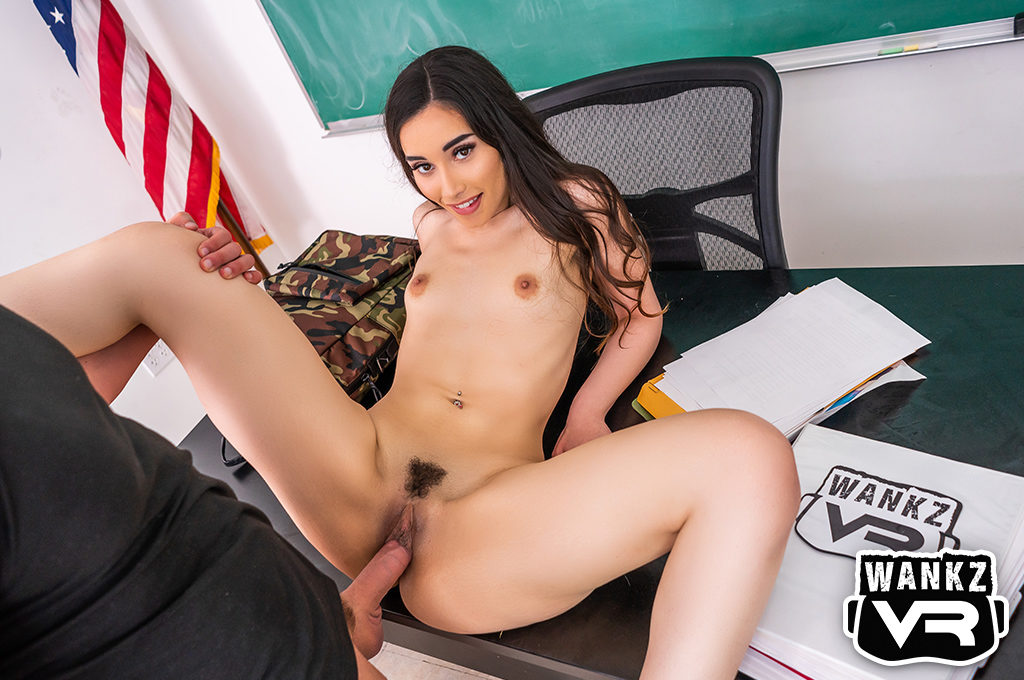 What do you think of Aria Lee's return? Share your thoughts on Twitter @WankzVR or keep up with more fun content on Instagram @wankzvr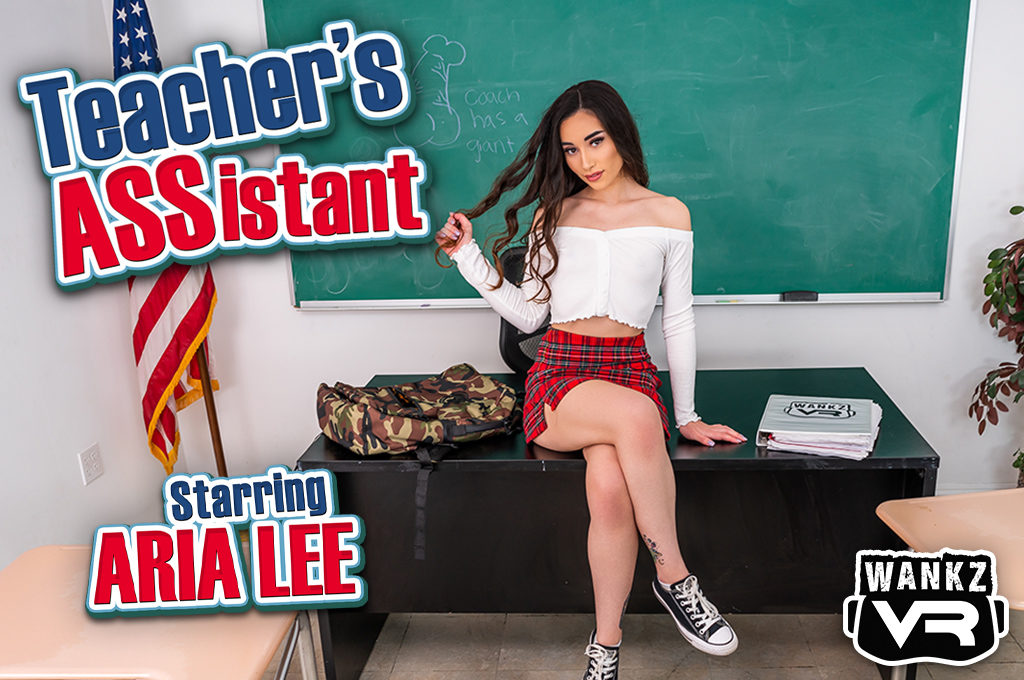 Fill Her C With Your D!