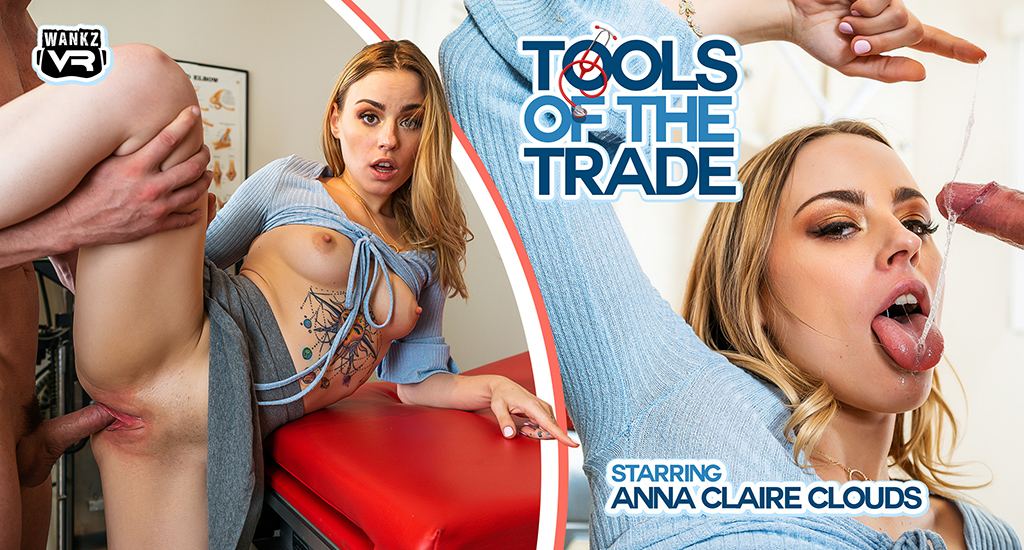 Anna Claire Clouds has only been in the adult film business for a short time but has already built a large fan base. Just one look at the 5 foot 1 cutie with the near-perfect natural body and it is easy to see why! Within 24 hours of its release, the WankzVR subscriber forum has been filled with positive comments about Anna Claire's debut and there was one underlying theme….this gorgeous lady needs to come back again and again when things get back to normal.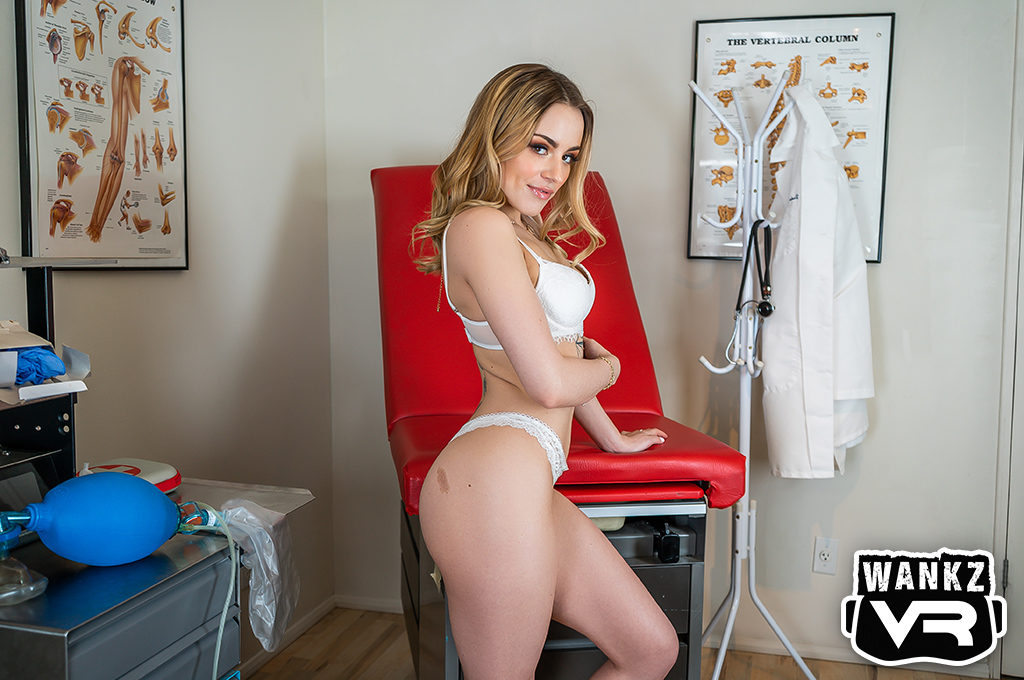 Tools of the Trade
In Tools of the Trade, Anna Claire Clouds is your new patient. She made the appointment just yesterday and stressed the urgency of an exam to your secretary. She has even agreed to pay the emergency appointment fee, so she must really need to see you.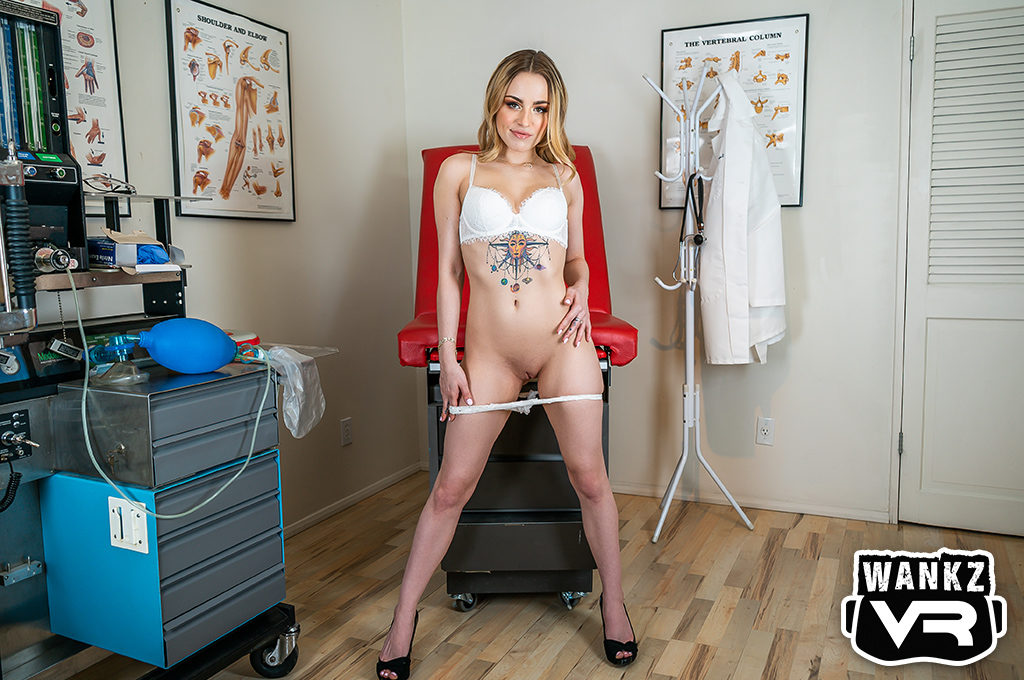 When she comes into your office, you are caught off-guard by Anna Claire's stunning good looks. Even though you are one of the most respected gynecologists around, deep down, you took up this career with the hopes of having patients as hot as this one.
As soon as she lays back and you notice Anna Claire isn't wearing panties, you feel your cock starting to stiffen. You have seen 1000's and 1000's of pussies in your day but not many that came attached to such a sexy young lady. When she asks you to just use your fingers for the exam, you feel the pre-cum form on the tip of your dick as you slide to gloved fingers deep inside.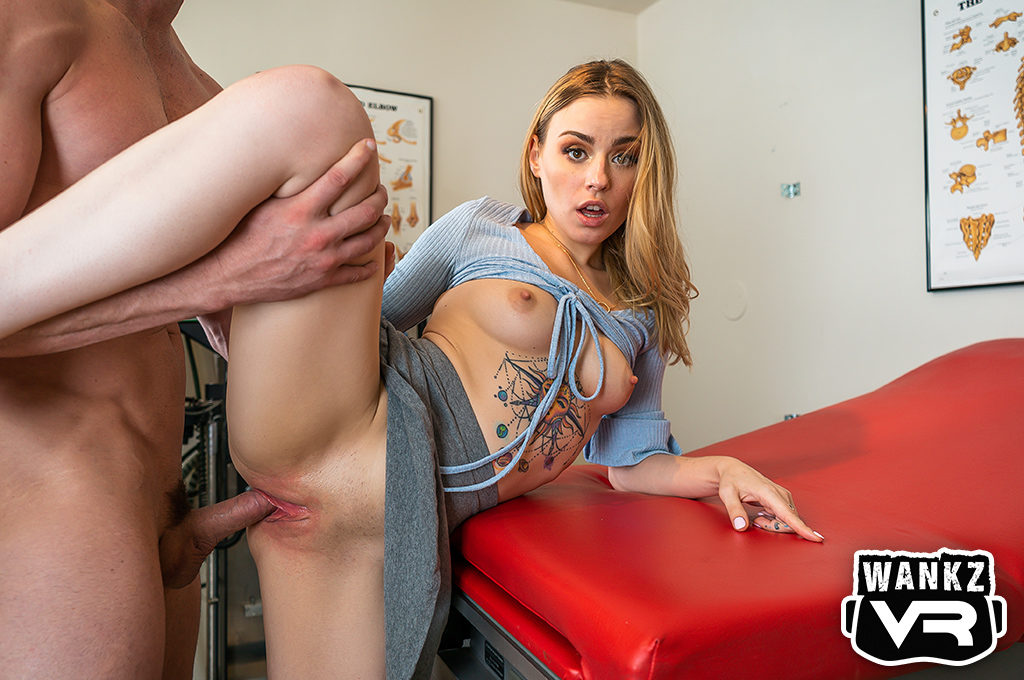 As soon as you feel Anna Claire's pussy getting extra wet and the soft moan escapes her lips, you know this won't be your typical appointment. After she tells you how good your fingers feel and asks to suck your cock, you know you will be waving the emergency appointment fee. Thankfully your waiting room is empty during these times because you are going to make this sexy little babe say your name!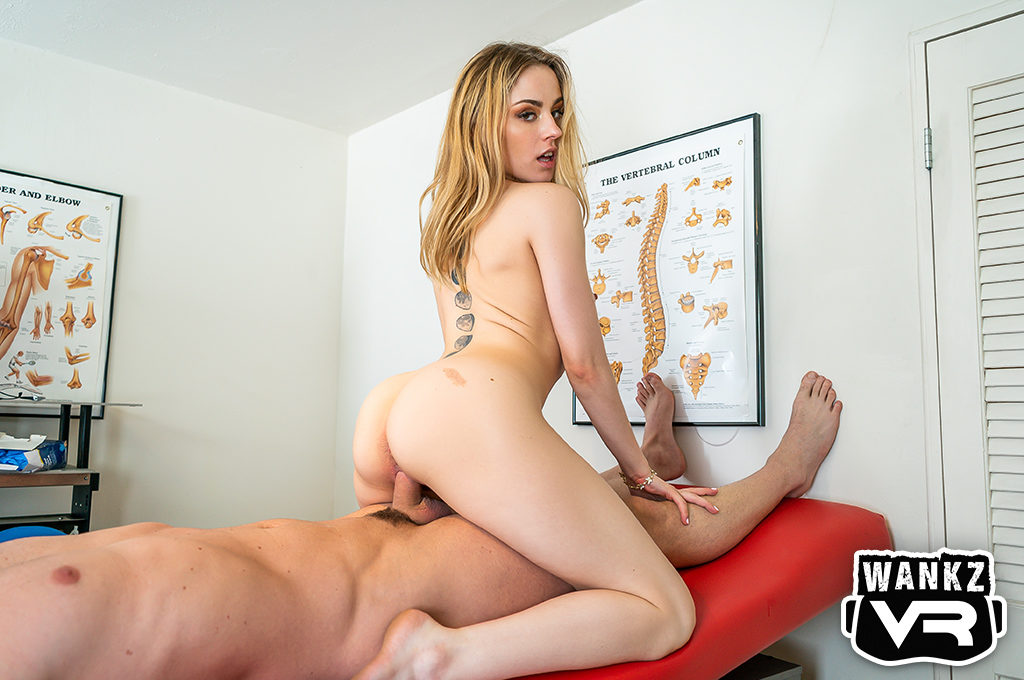 Grab your Oculus, Vive, PSVR, Gear VR, Daydream, Cardboard or Mixed Reality headset and immerse yourself in 445 full-length virtual productions.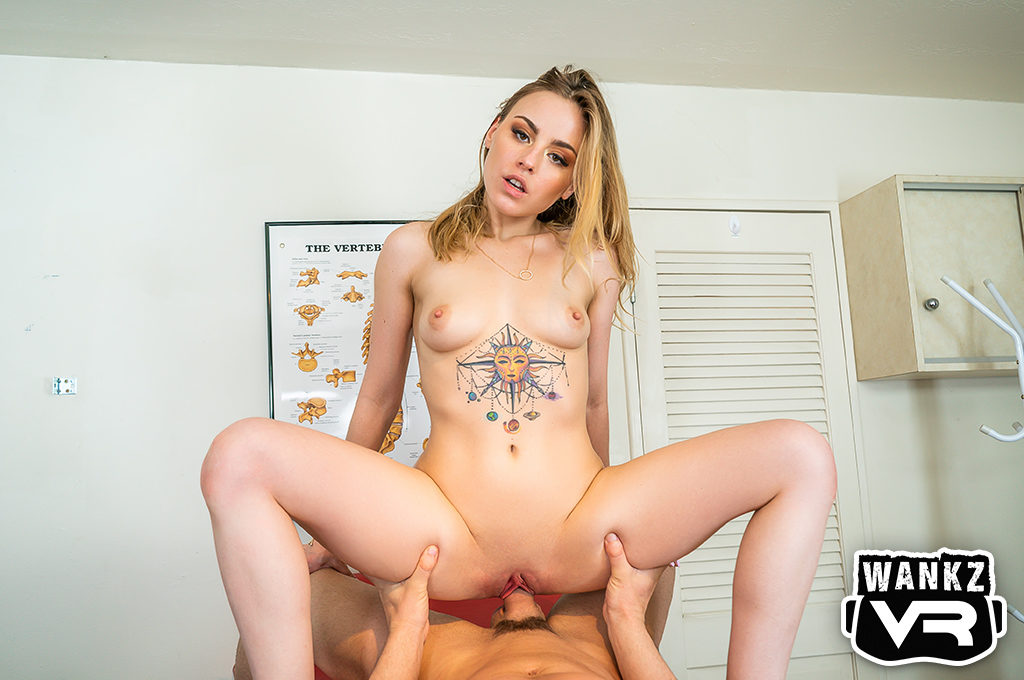 What do you think of the VR debut of Anna Claire Clouds? Share your thoughts on Twitter @WankzVR or keep up with more fun content on Instagram @wankzvr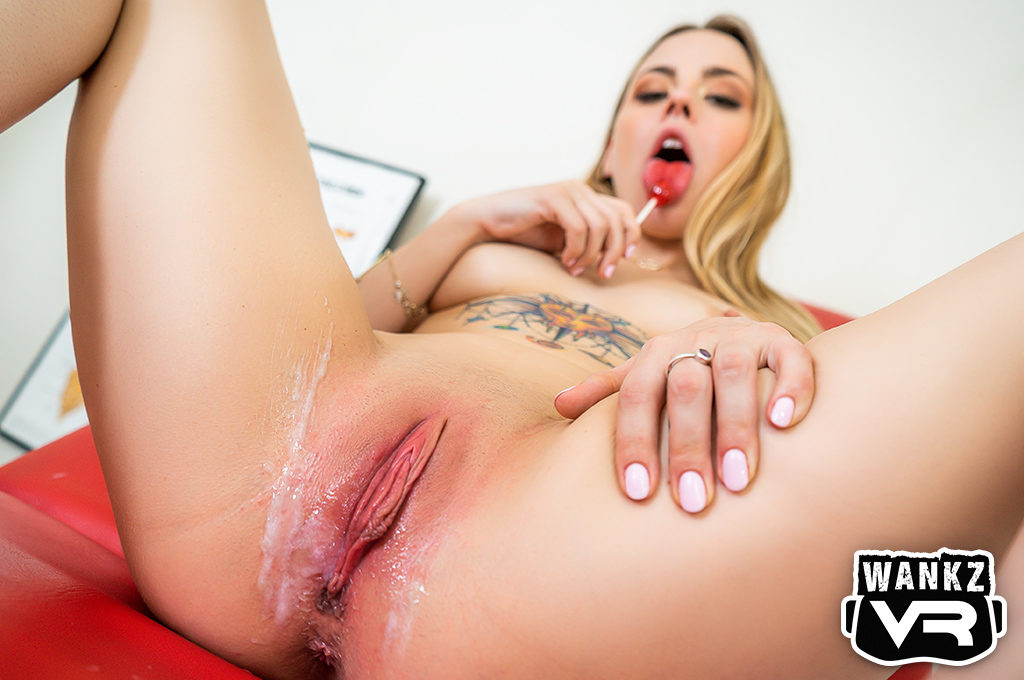 Two new virtual reality sex scenes are released each and every week. Choose from any of our over 330 gorgeous girls available at WankzVR!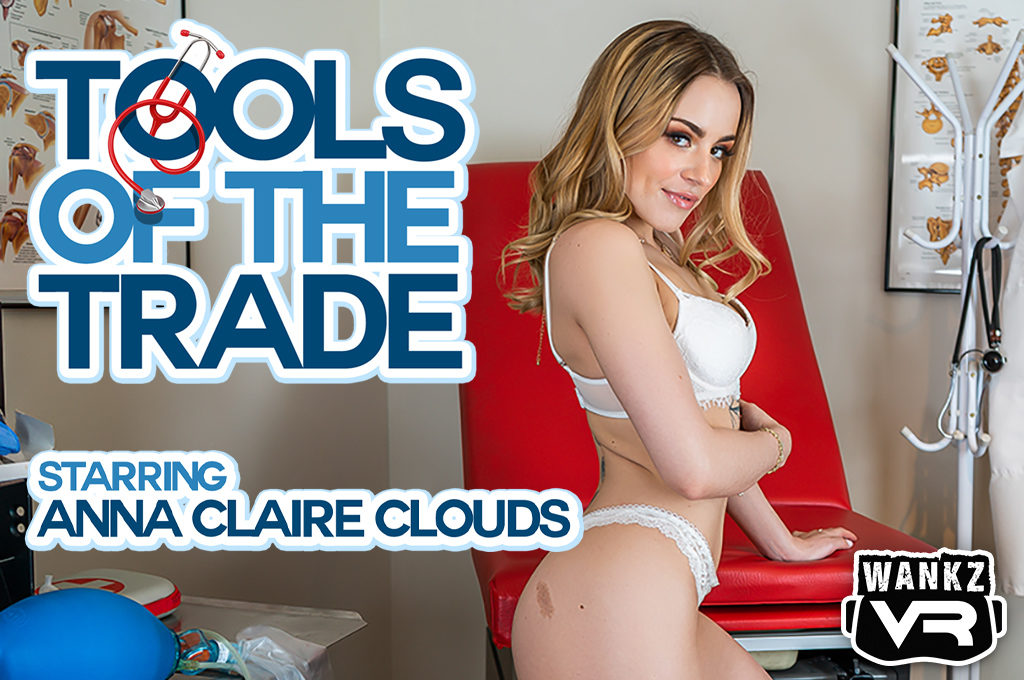 Use Your Fingers, Please!