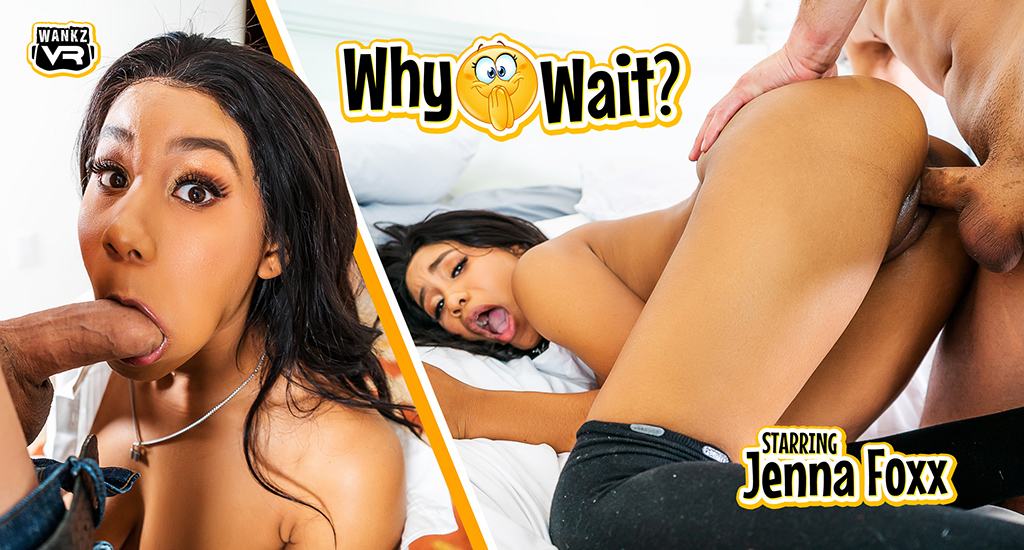 Jenna Foxx has been in the adult film business for about five years and we finally have the chance to introduce her to the WankzVR subscribers. The 5 foot 7 babe comes from Canada and her mixed Polynesian background gives Jenna her incredible look.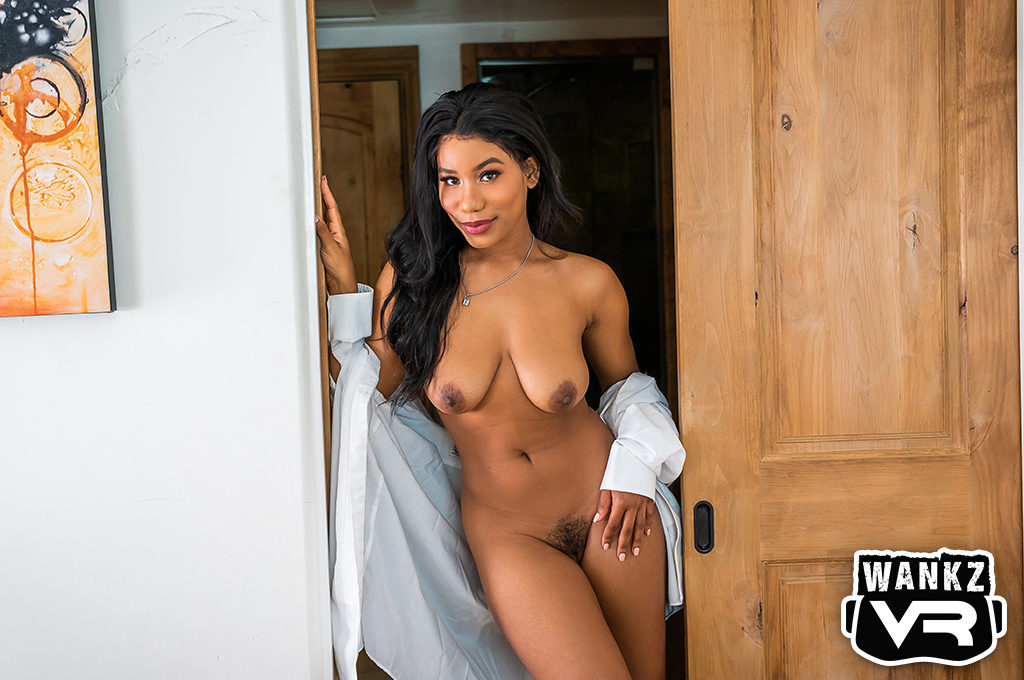 Why Wait?
In Why Wait, it's been quite some time since you and Jenna Foxx have gotten together. When she walks in the room wearing only your dress shirt, black stockings, and a smile, you know that business is about to pick up.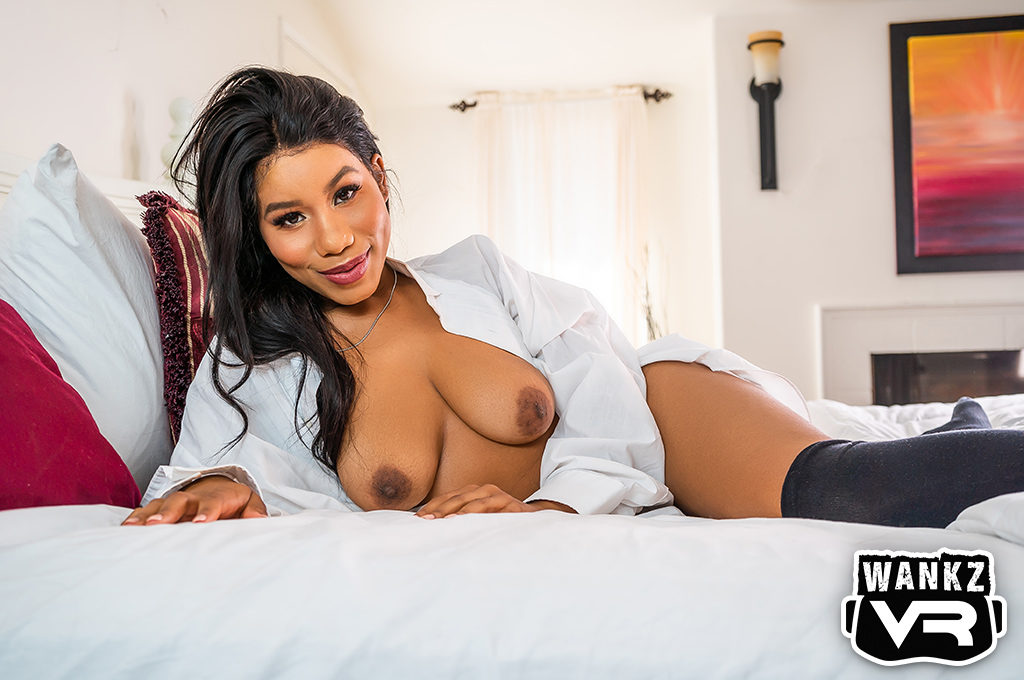 Not one for small talk, Jenna suggests dropping to her knees. Before you have the chance to open your mouth to say Hell Yeah, Jenna has her open mouth around your rapidly hardening cock. Hot damn have you missed her hungry little mouth!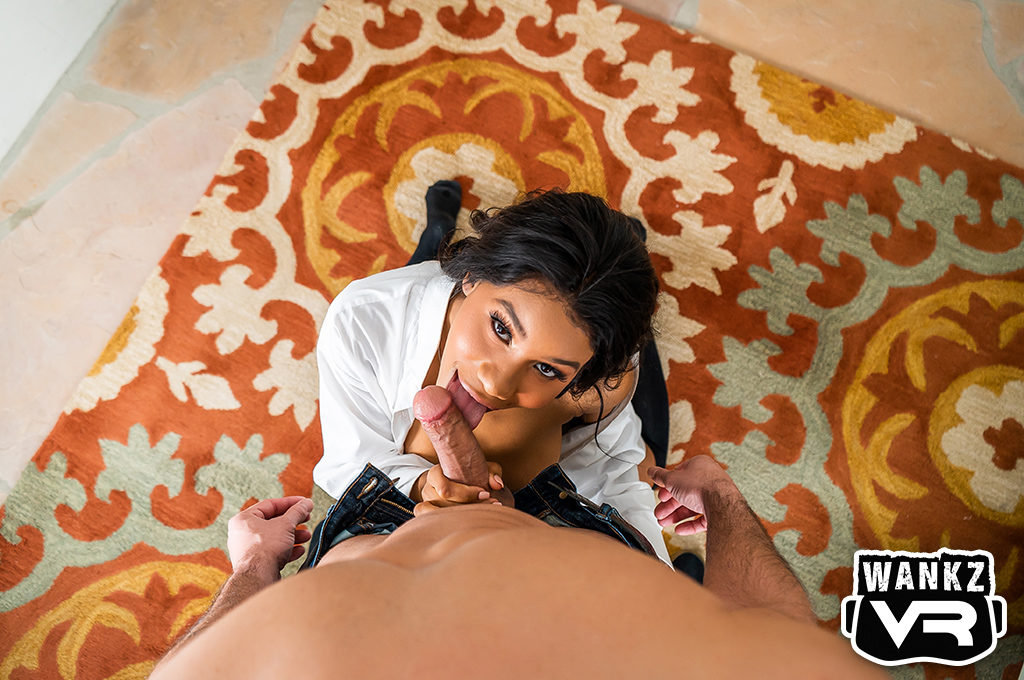 Jenna pushes you back on the bed and climbs on top of your hard dick, still wearing your dress shirt. She looks so sexy wearing your shirt but looks even better totally naked and her big tits bouncing as she rides you.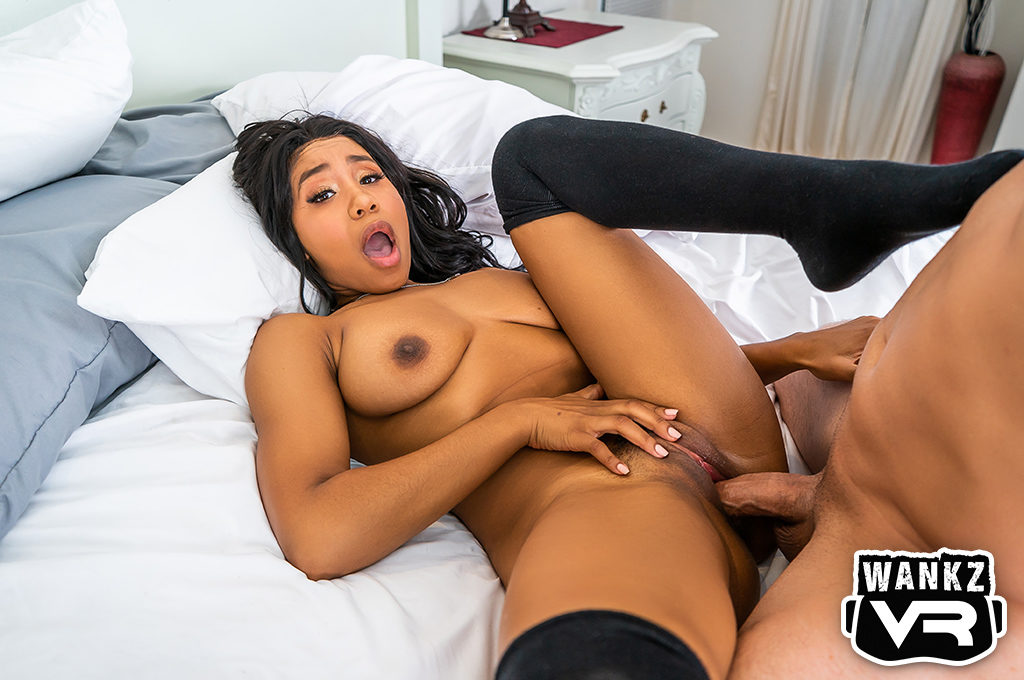 Make sure to get a taste of Jenna's tight little pussy too. Feed her your cock as she grinds her juicy booty in your face, making you lick both her holes. You need more Jenna on your cock and pull her down for some reverse cowgirl. Take your time enjoying your playfriend's hot body because it may be a long time before you see her again.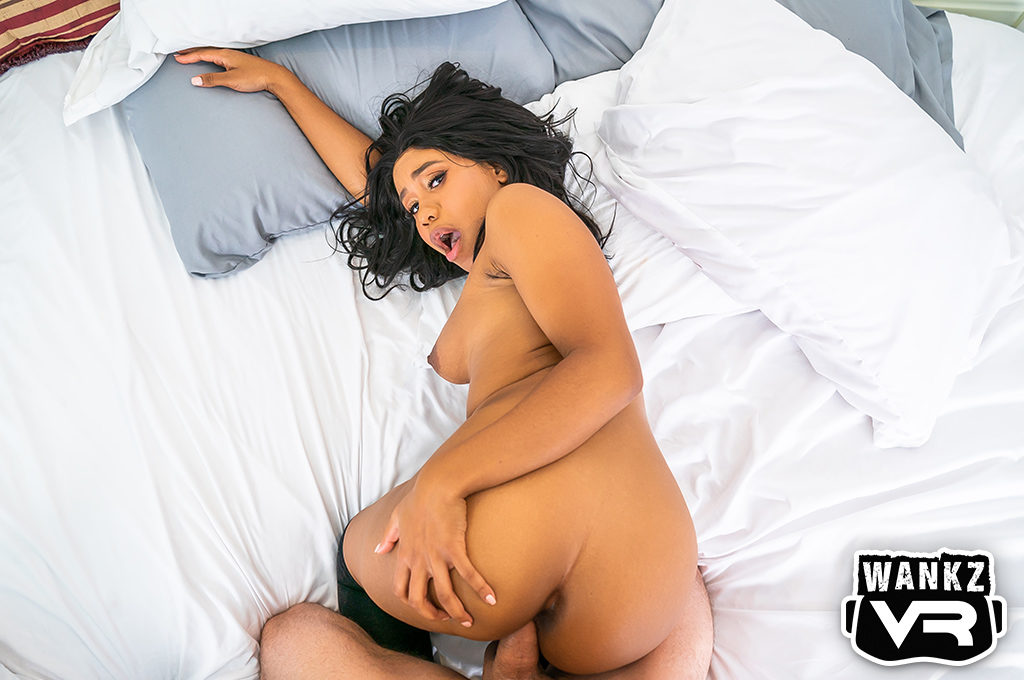 Let us know what you think of Jenna Foxx's debut scene? Share your thoughts on Twitter @WankzVR or keep up with more fun content on Instagram @wankzvr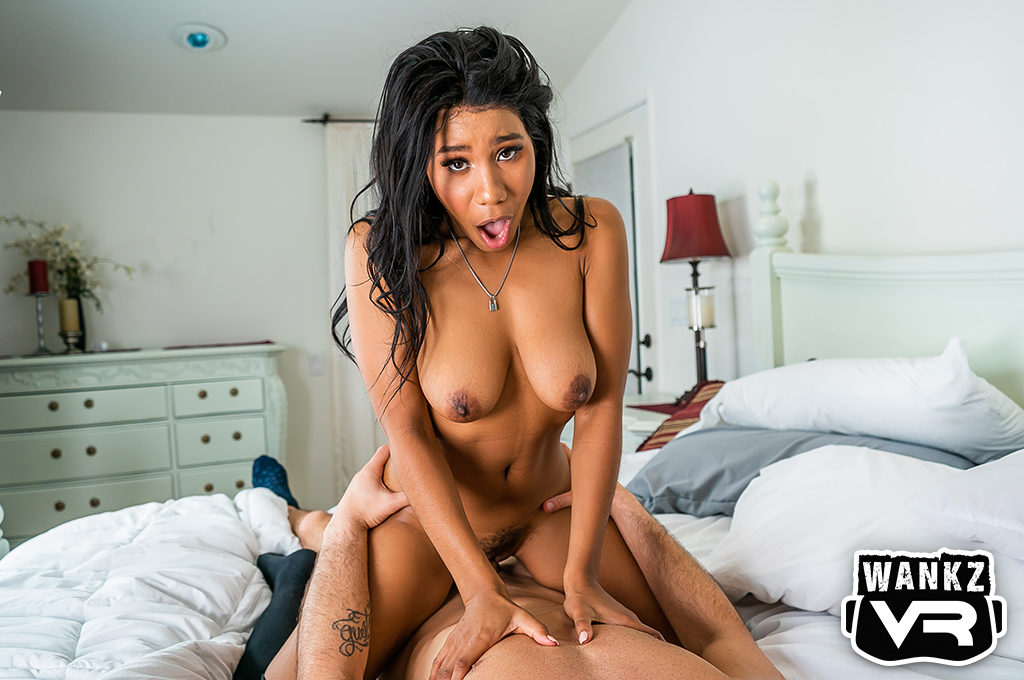 Hurry up and grab your favorite VR headset because Jenna can't wait for your cock! WankzVR is compatible with Oculus, Vive, PS VR, Gear VR, Daydream, Cardboard and Windows Mixed Reality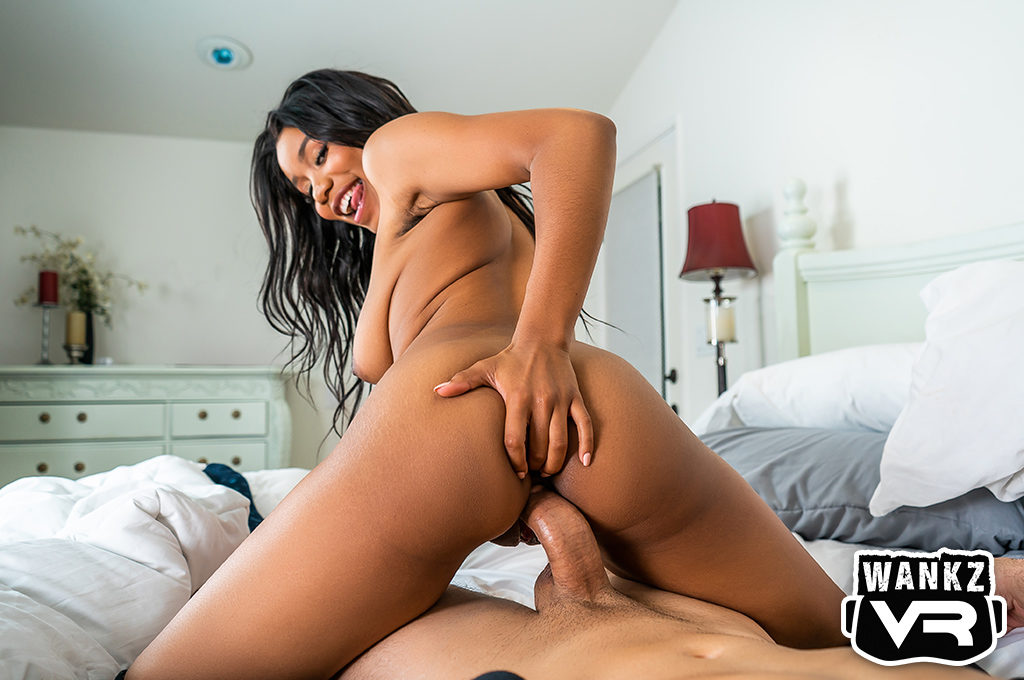 There are two new VR scenes each and every week and over 440 productions to choose from. Immerse yourself in your favorite hot starlet!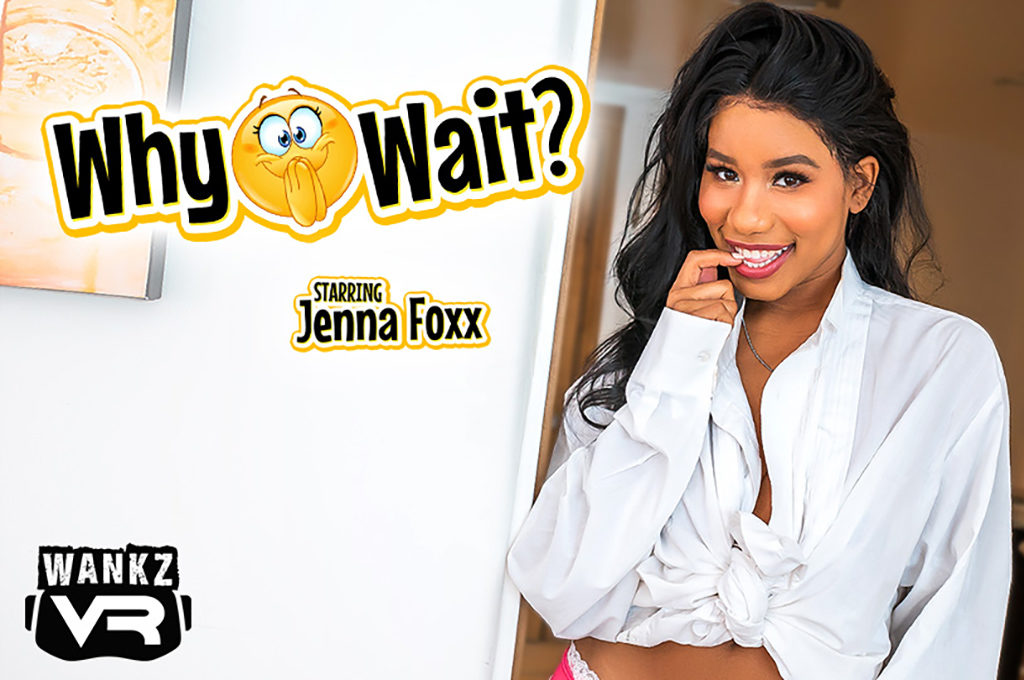 I Need It Now!