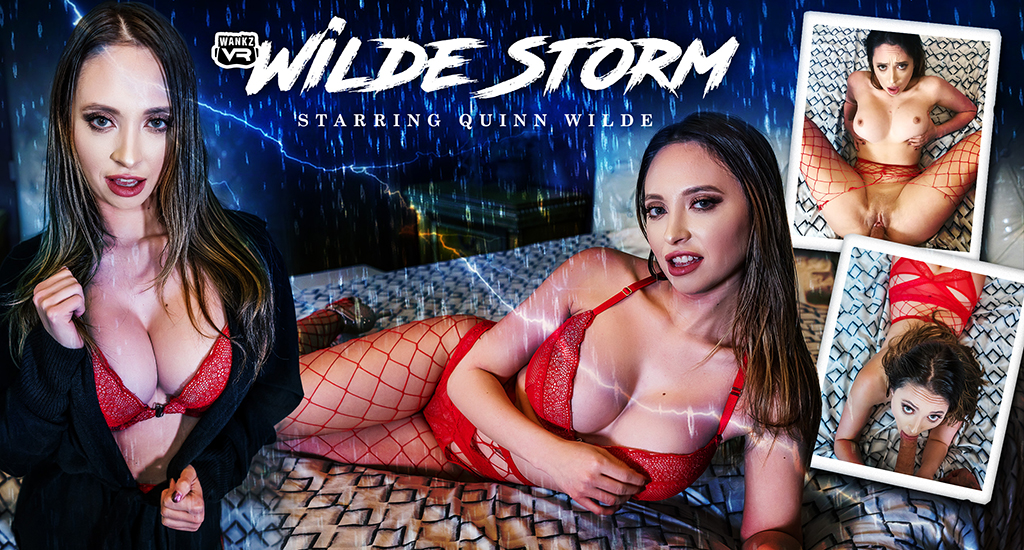 Things are about to get wilde up in here! Can we keep up this savage, uncontrolled use of "wilde"? When Quinn Wilde is featured in a new VR scene, you bet your ass we can! Quinn returns for her 2nd WankzVR appearance and the first time she's featured in a sensual one-on-one experience.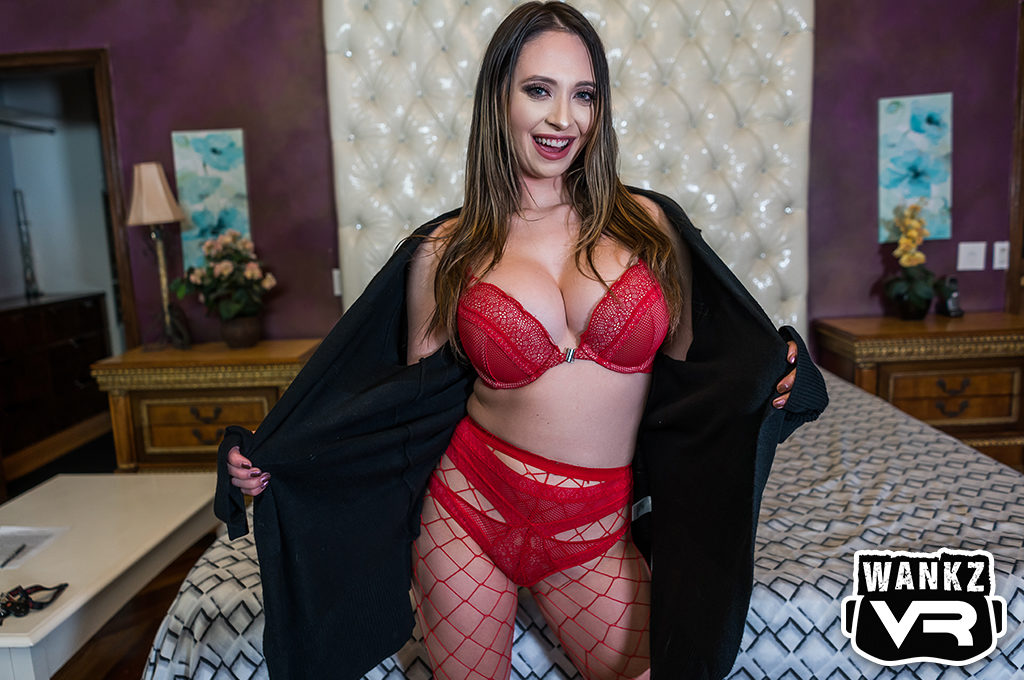 Wilde Storm
In Wilde Storm, you're locked out of your house it the middle of a downpour, but you notice a light on in your neighbor's house. Quinn Wilde is home and staying dry inside, but she's about to be as wet as you!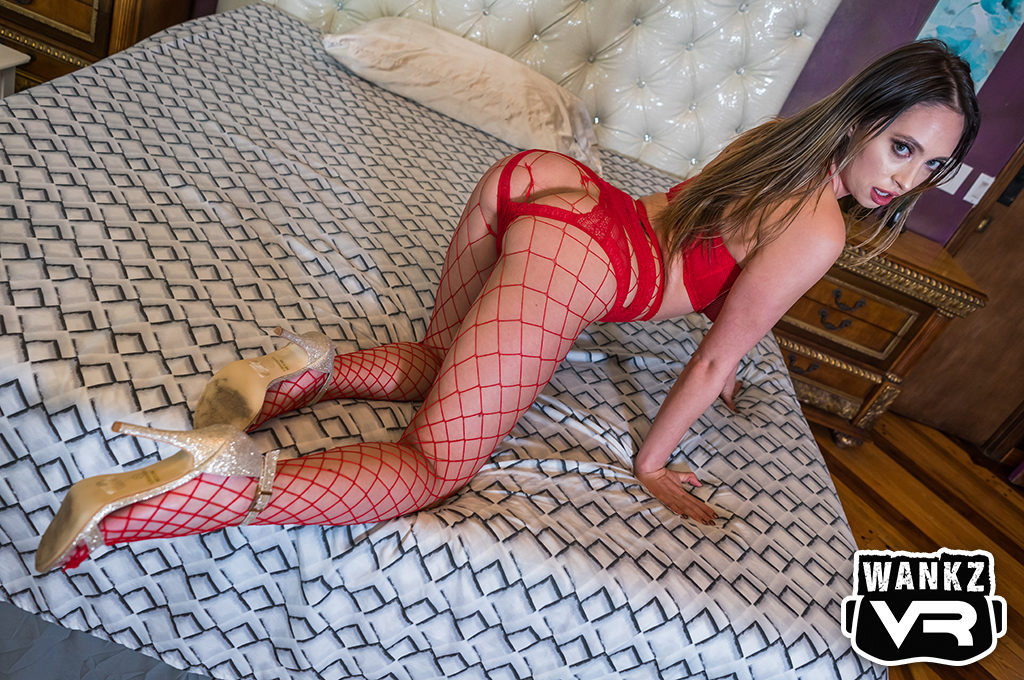 She answers the door and invites you inside before you catch your death of cold. Things heat up when Quinn's flirty nature gets the better of her and she reveals what's hiding under her soft robe…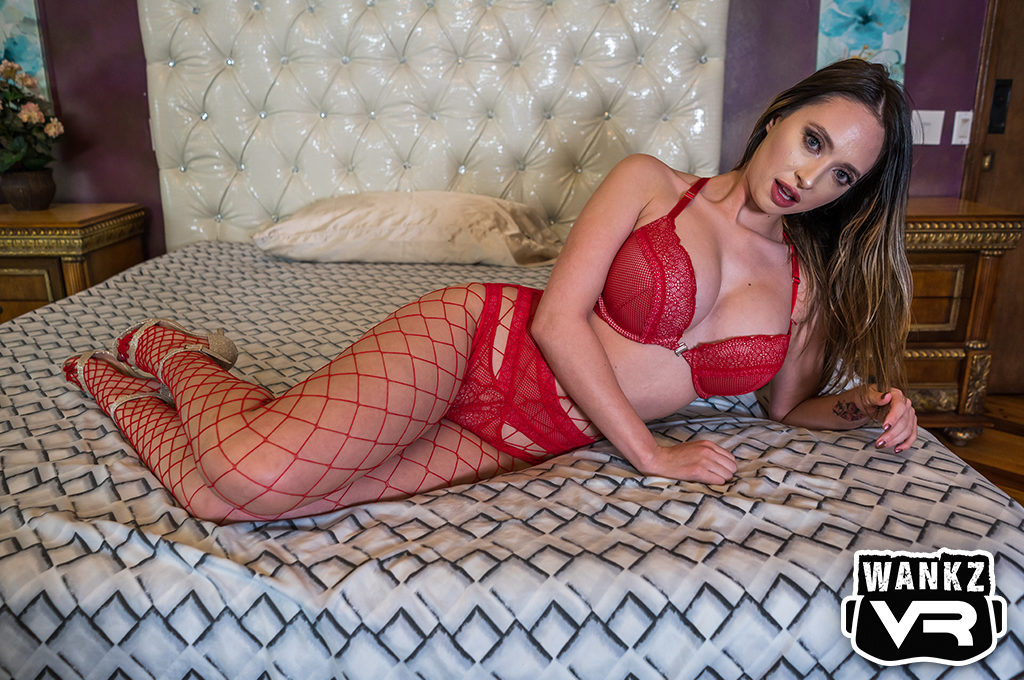 Red suddenly becomes your favorite color, but soon even this sweet lingerie has got to go…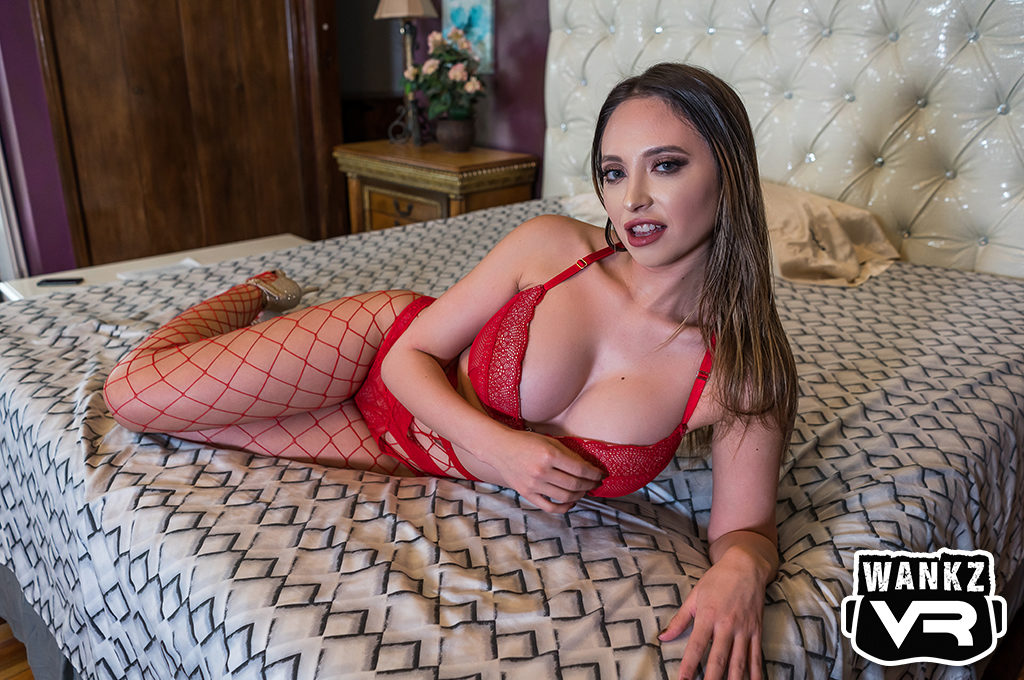 Your eye's nearly pop out of your head when you see this big tit beauty in her red lingerie and sexy fishnets. This is turning into the best rainy day ever!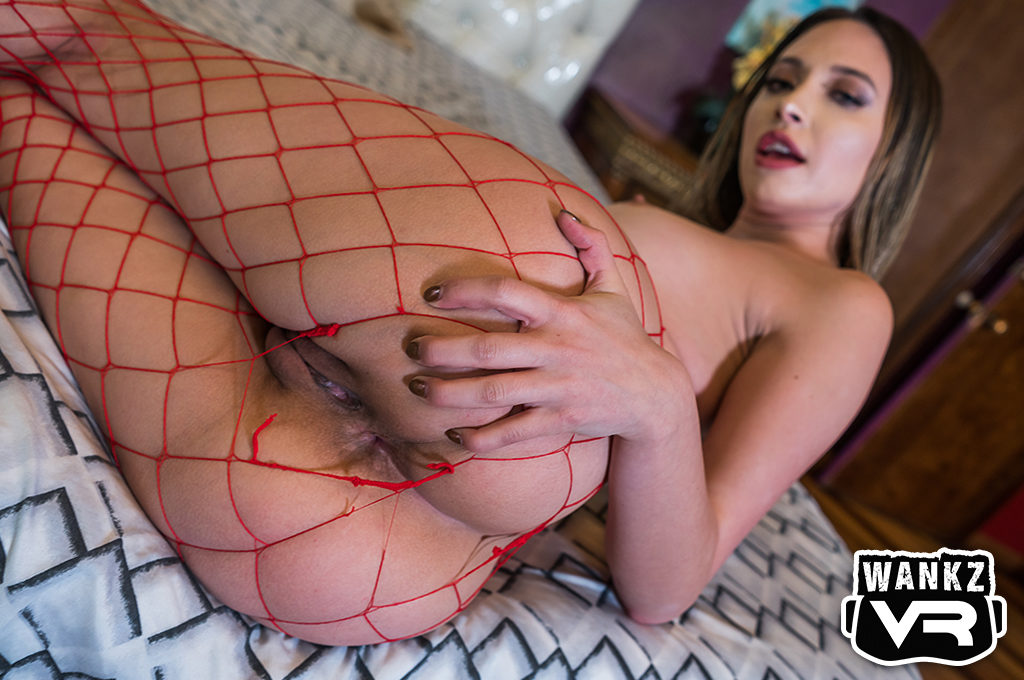 Enjoy absolutely all of Quinn and get the best seat in the house with stunning virtual reality…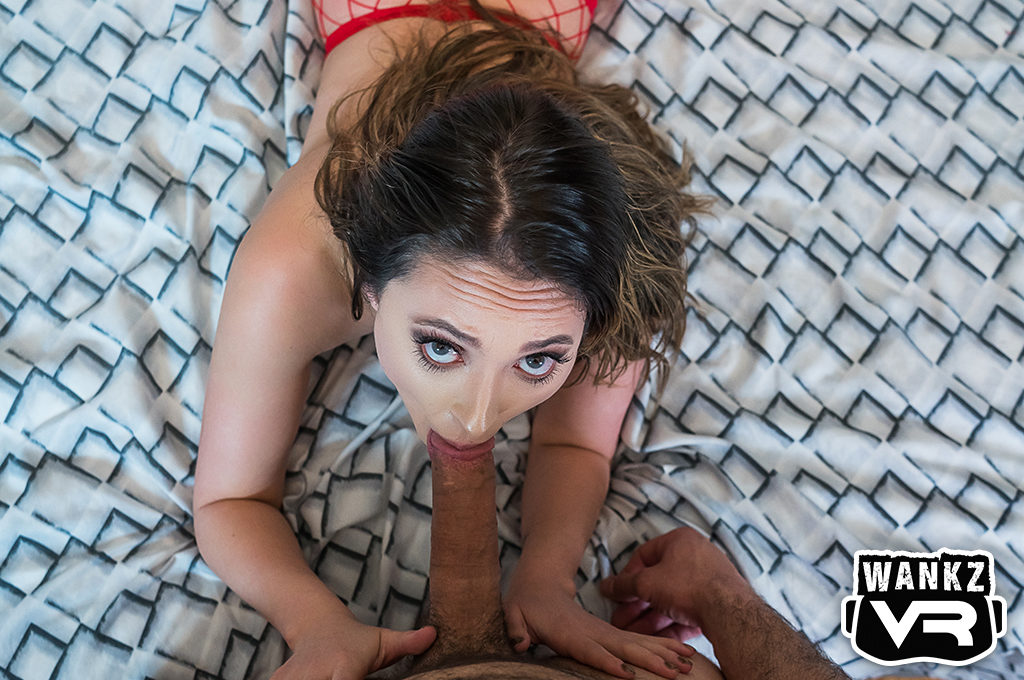 Engage in a wide range of positions and let this busty cutie do what she does best!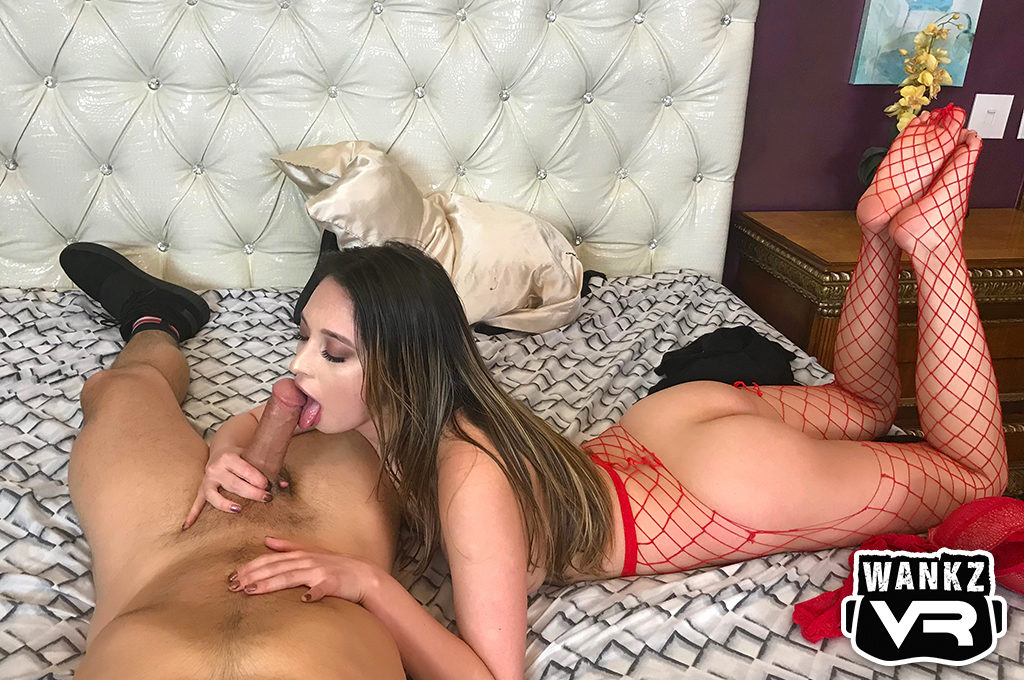 WankzVR productions are compatible with Oculus, VIVE, Gear VR, PSVR, Daydream and Cardboard headsets. New virtual scenes are released twice a week with streaming and download options for all major platforms.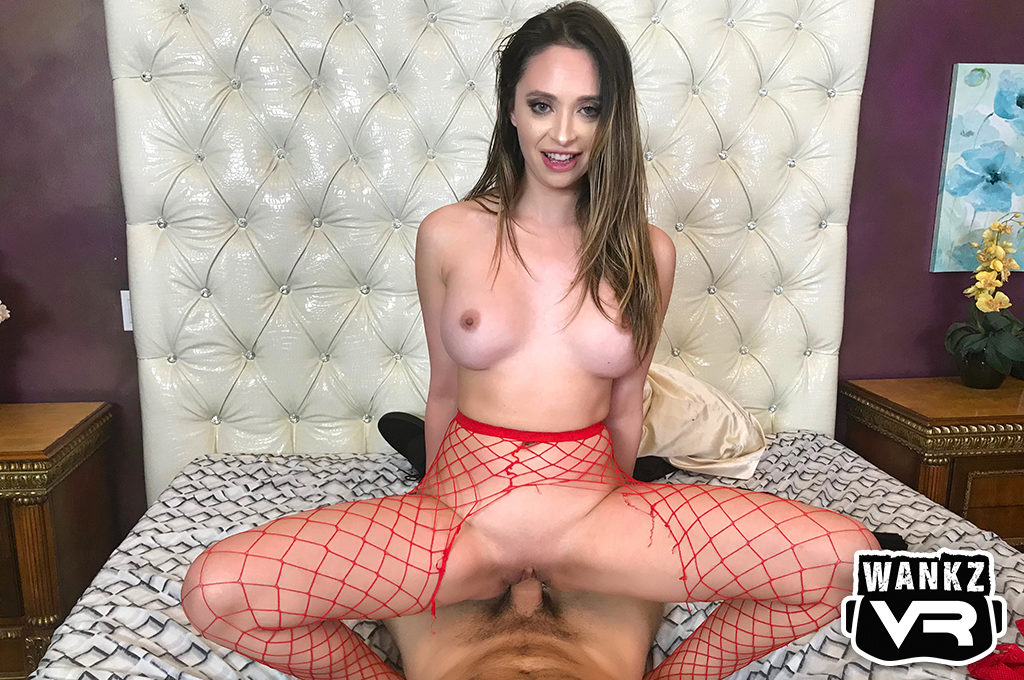 When it rains, it REALLY pours!