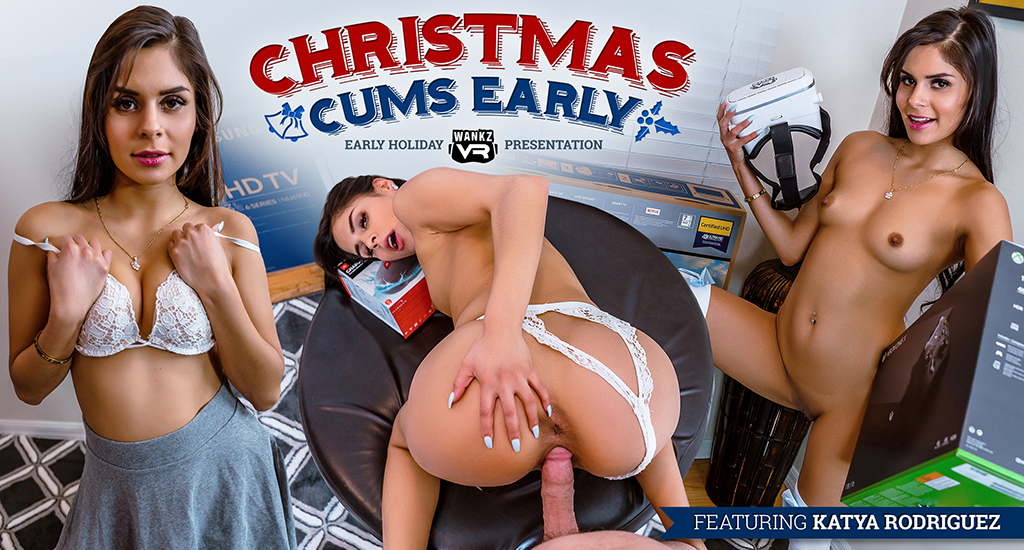 Today we draw closer to the holiday season and bust our festive nut a little early with the glorious return of Katya Rodriquez. Today's release will be the 2nd time Katya appears in a WankzVR production, her debut was in our sports Threesome special, Two Girls, One World Cup. They say that Christmas comes but once a year, but this holiday season, you'll be cuming all over the place!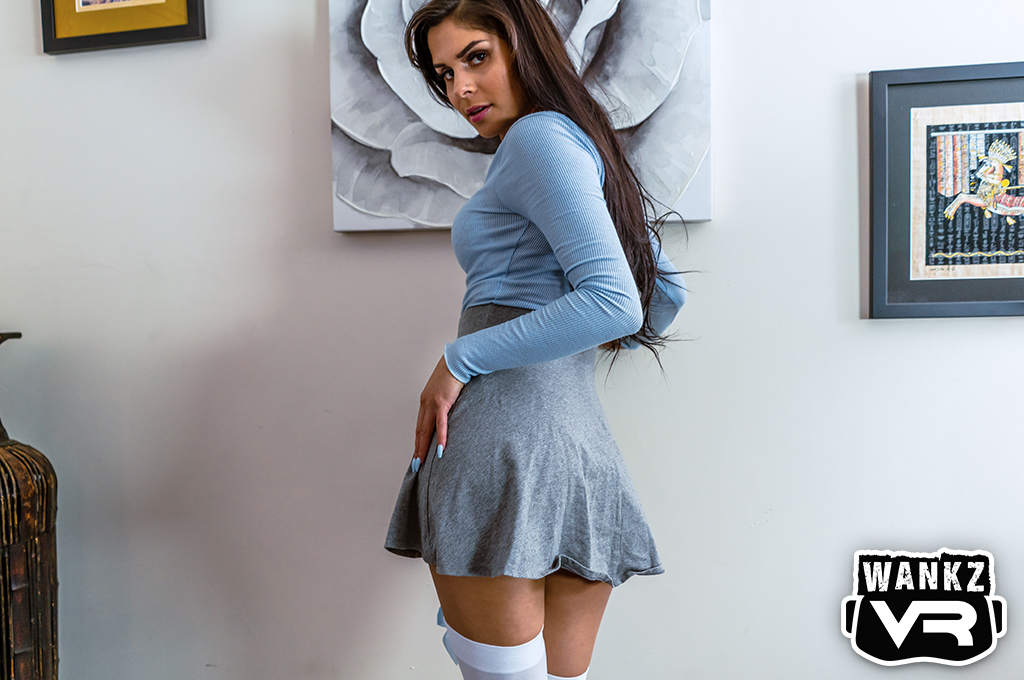 Christmas Cums Early
In Christmas Cums Early, you jump-start the season of giving by grabbing some mind-blowing Black Friday deals for your girl, Katya Rodriguez. Your mission has been a total success but she's not known for her patience…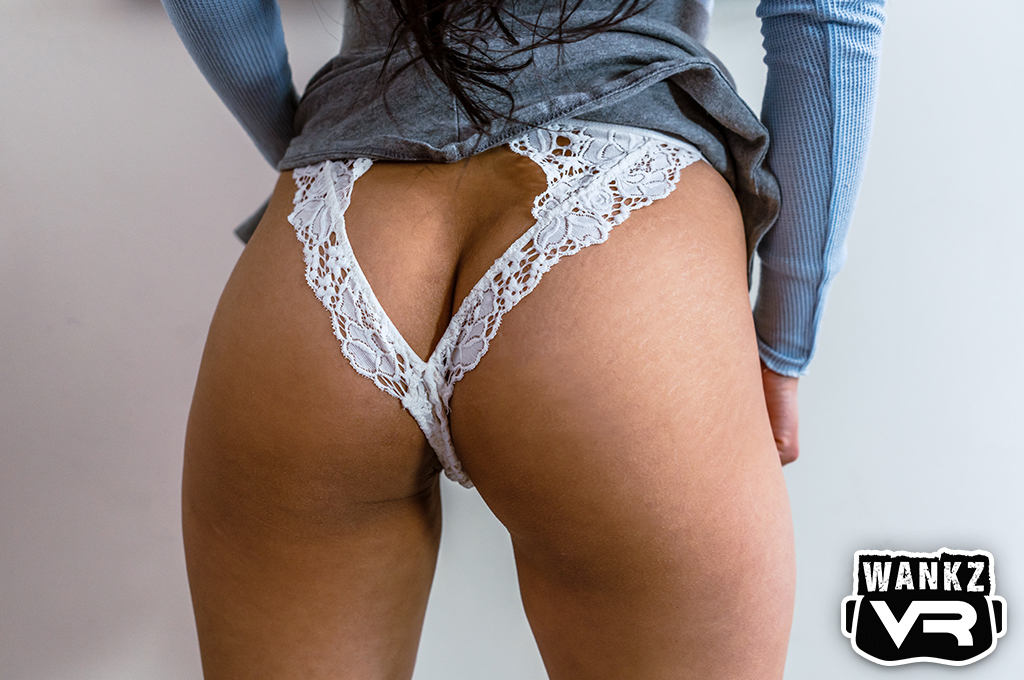 A round of snooping gives her all the joy she needs to make this a Merry Wankzmas!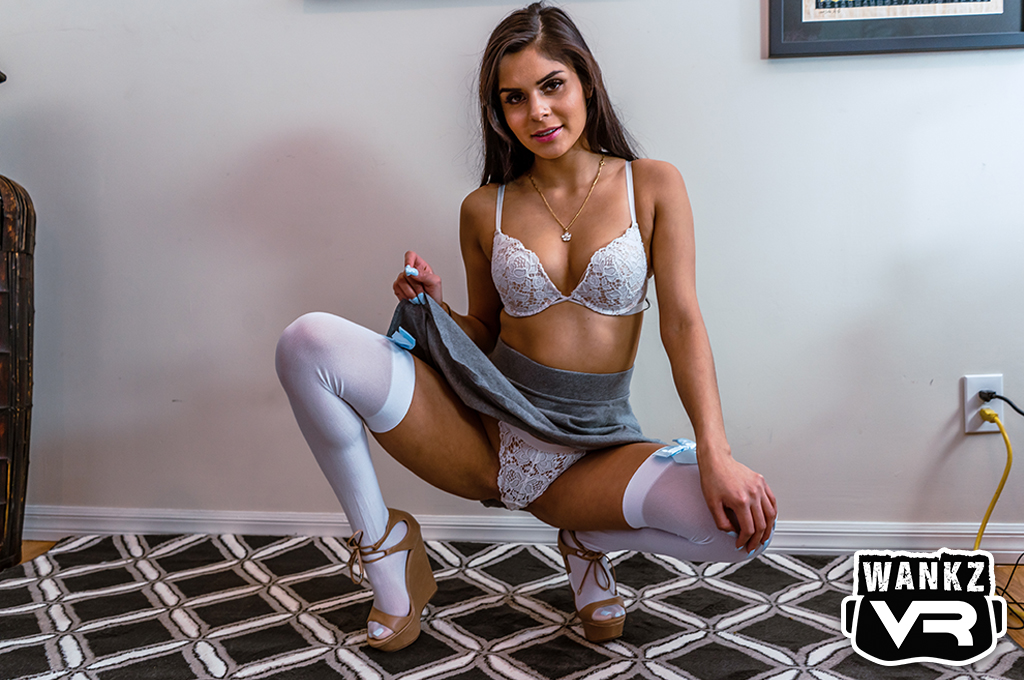 Be there for all the wide-eyed excitement as Katya gushes over her gifts and gives you thanks for a job well done. Will this Christmas go down in history? You bet it will!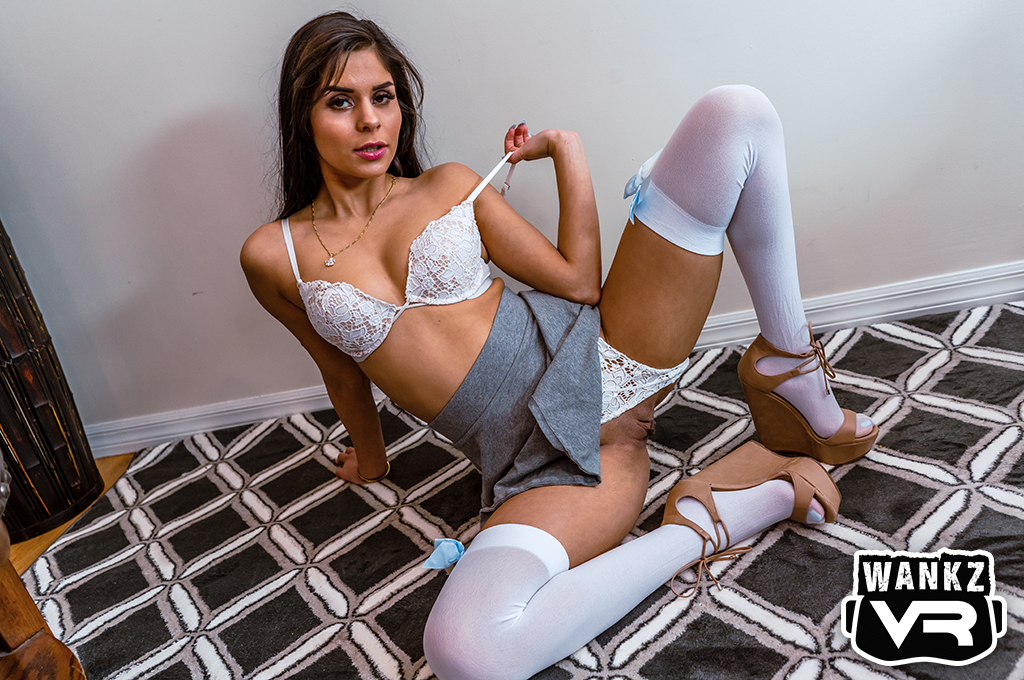 She's so damn excited that she got EVERYTHING she ever wanted. The cherry on top was unboxing the vibrator she's had her eye on. Watch as she puts her present to good use then turns her attention to you.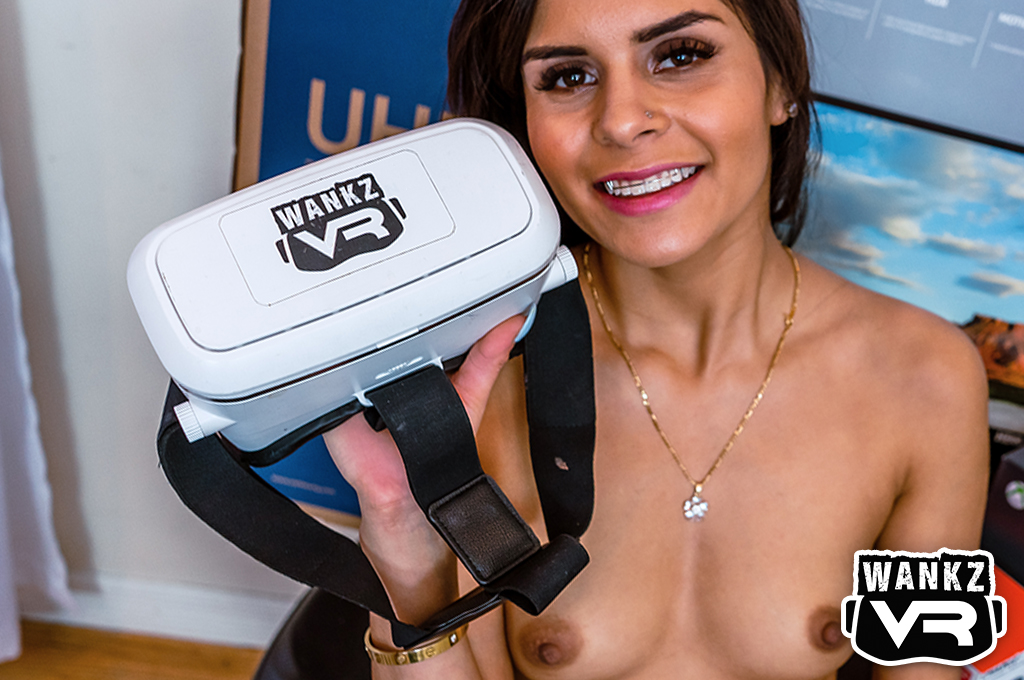 Grab hold of your virtual reality headset and get ready for the 180° Yuletide insanity! Enjoy over 300 sensational VR productions at your fingertips! New virtual productions are released twice a week so there's always something new to savor.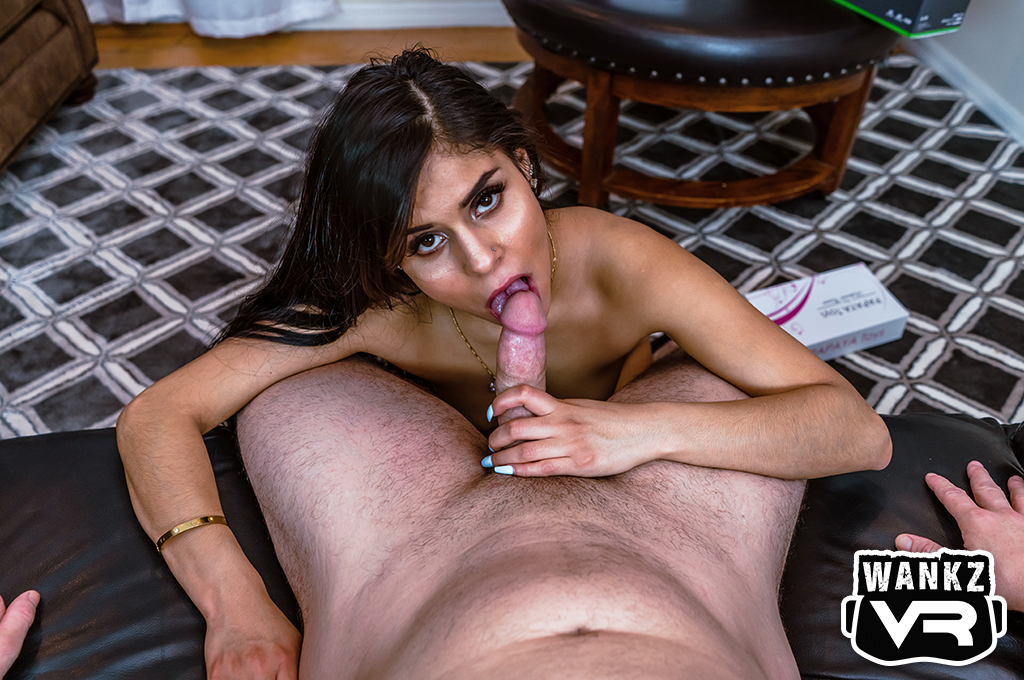 Gearing up for a fun, fuck-filled festive season!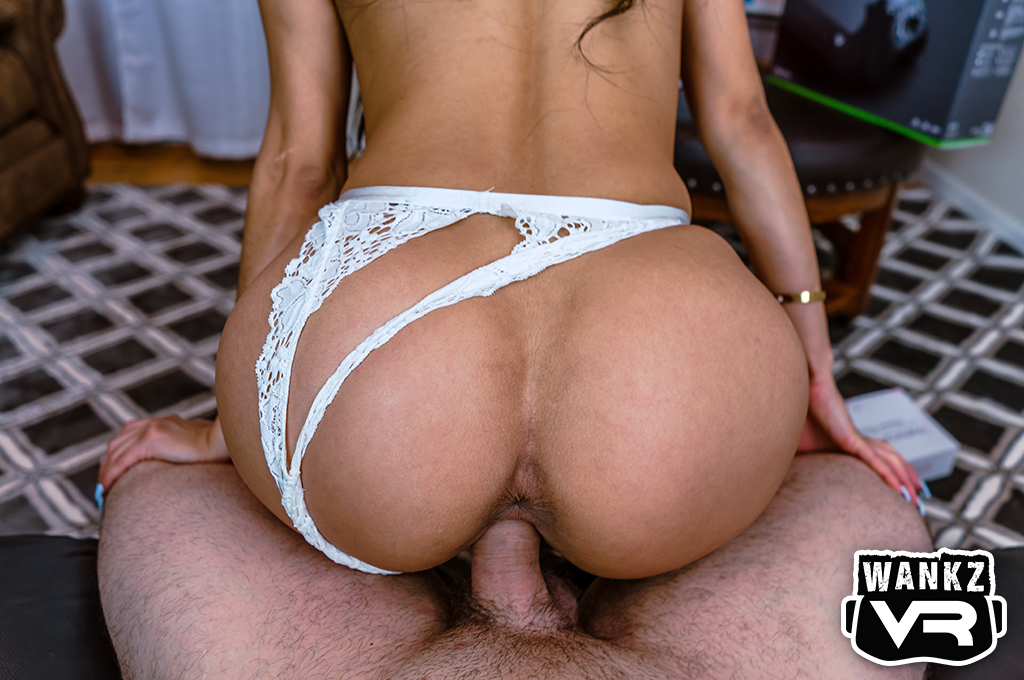 Santa Claus is cumming to town…