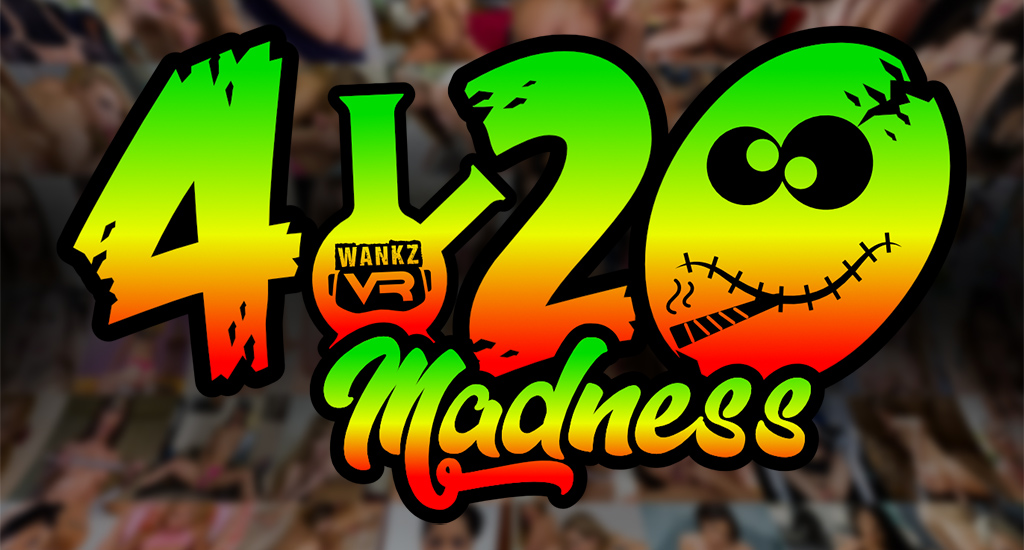 Welcome to 420 Madness at WankzVR! We must be totally freaking high because we've gone and done something crazy! For one day only you can get full monthly access to WankzVR for only $4.20 (for first month). If you haven't had the chance to try WankzVR for yourself, this is the time! There's now over 230 VR productions to enjoy featuring more than 195 top adult performers. Find your favorite or simply check back to see what's new!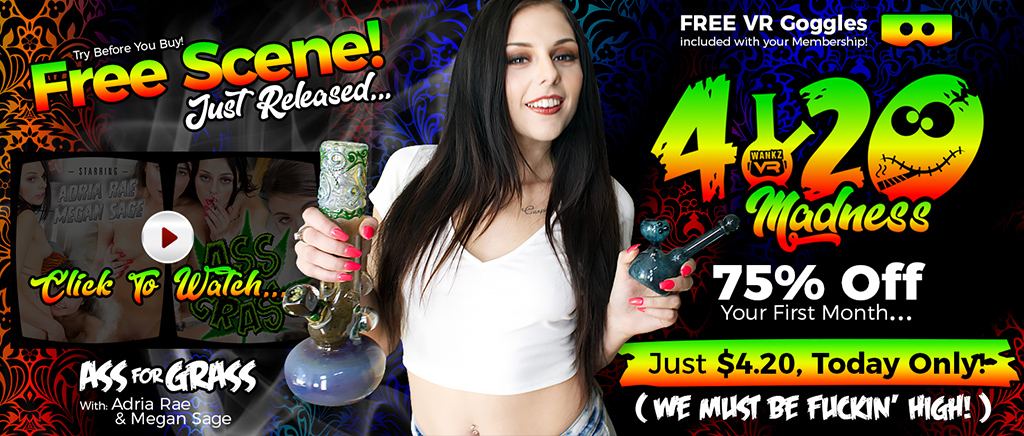 420 Fun at WankzVR
Several virtual reality scenes at WankzVR include a taste of stoner comedy. Our brand has become synonymous with creative narratives and adult storytelling in the adult VR space. From time to time, our productions blend classic stoner humor with satisfying virtual sex to create something special. The highly popular threesome scene with Megan Sage and Adria Rae, Ass for Grass was a ton of fun to shoot and includes some "simulated high times". As an additional thank-you to all you VR lovers out there, We're sharing Ass for Grass with everyone for free! Today is the day to enjoy this timeless WankzVR classic.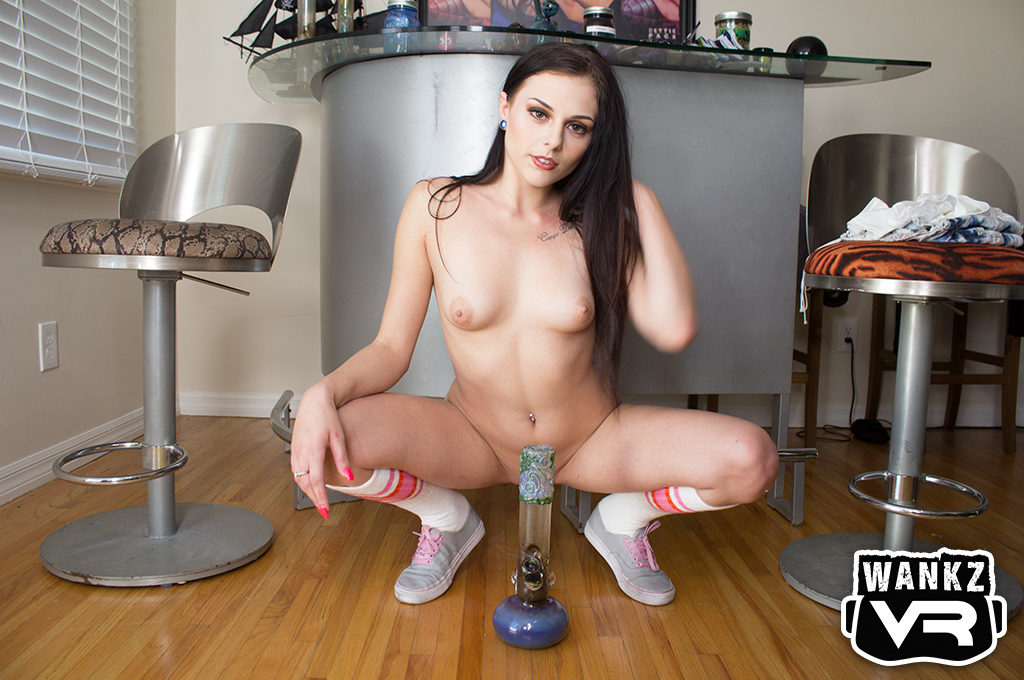 Adria and Megan light up the set in Ass for Grass. They are on a quest for the best bud in town, but they are short on funds! It looks like they'll be giving up some ass for grass! They focus all their cravings on you in this mind-bending virtual threesome experience…
WankzVR productions are compatible with Oculus Rift, HTC VIVE, PSVR, Gear VR, Daydream, Cardboard and leading MR headsets.
#420Day