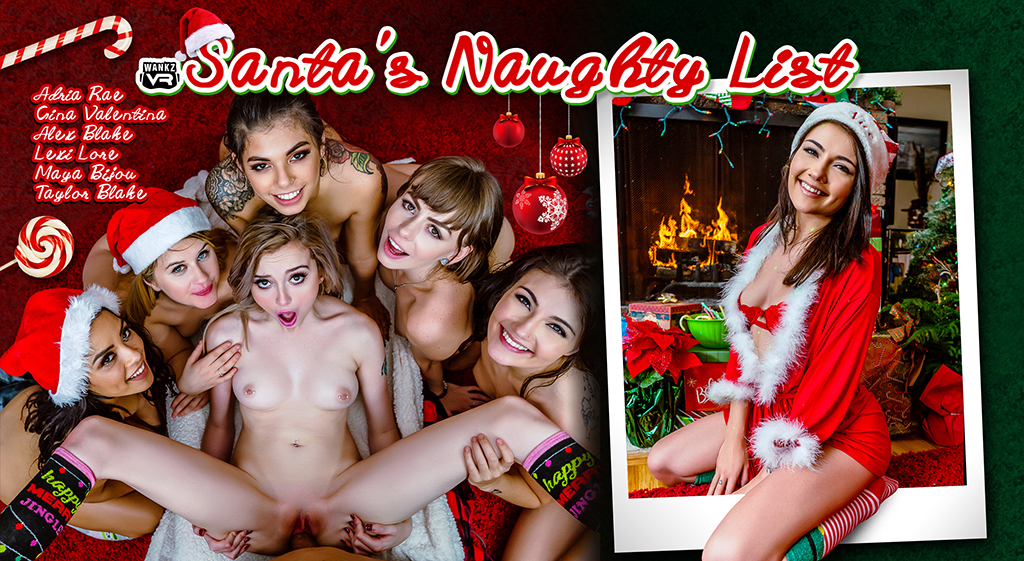 Have you been naughty or nice? The 2018 WankzVR Christmas Special puts you to the ultimate test when you take up the mantle of ol' Kris Kringle himself and deliver some holiday cheer to a group of XXX cuties! In an all-new Wankzmas group sex extravaganza, you'll go up against the hardcore talents of Gina Valentina, Adria Rae, Alex Blake, Taylor Blake, Lexi Lore and Maya Bijou…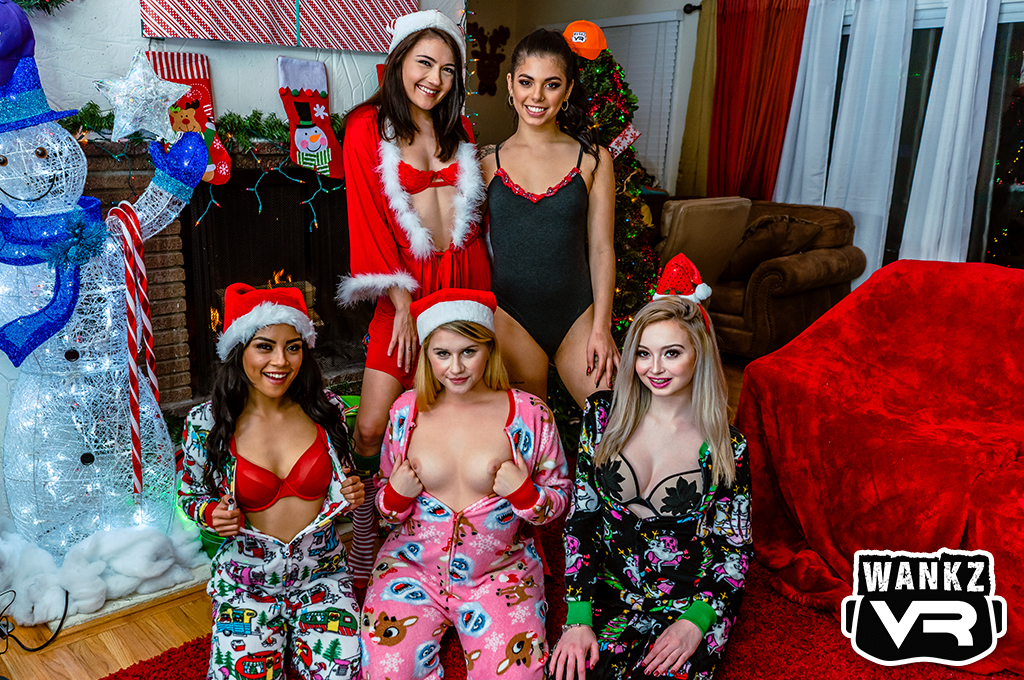 We are very excited to announce this incredible cast and share the fact that real-life sisters, Alex and Taylor Blake appear together to add some genuine fun to the mix. Use a little Christmas magic and slide down the hottest chimney in town!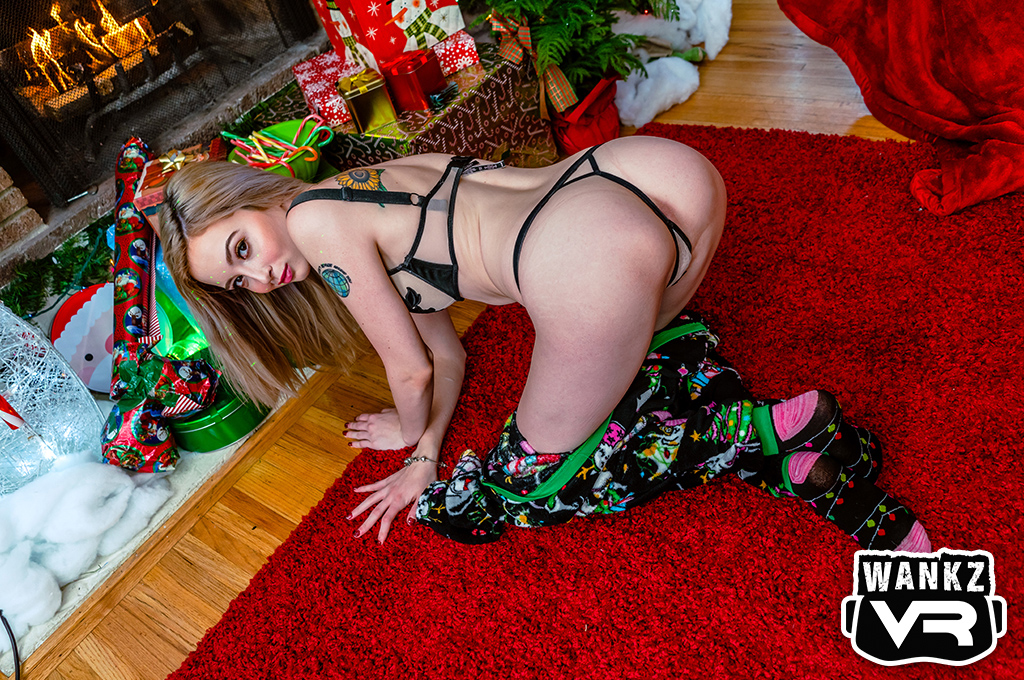 Did YOU get everything you wanted for Christmas? Be part of Santa's Naughty List today!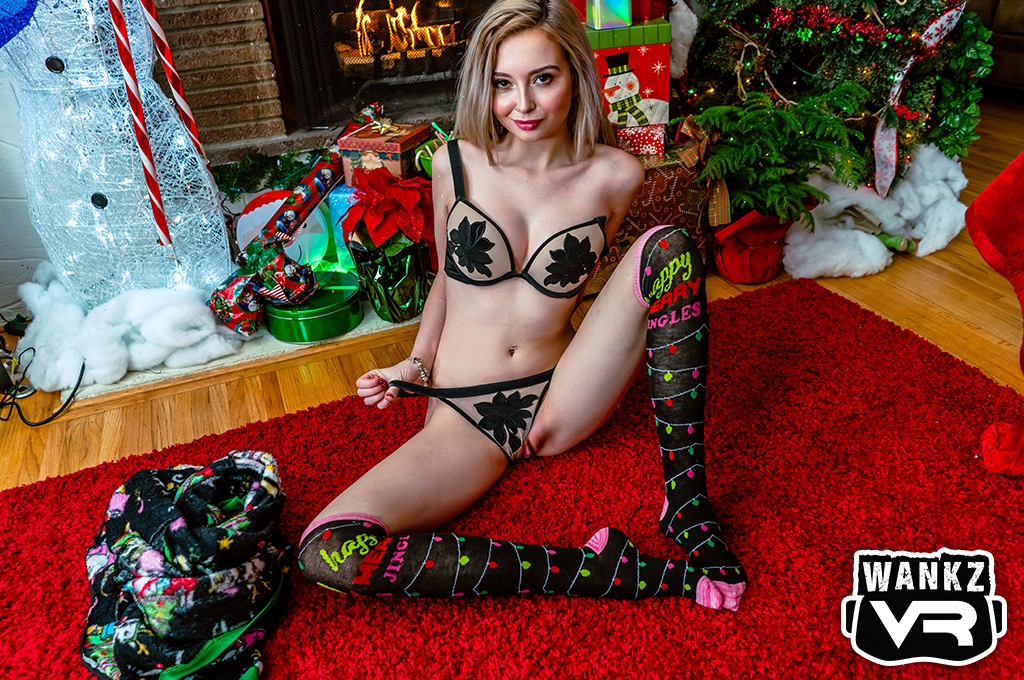 Wankzmas 2018 Group Sex Special
You've been busy all year round getting ready for the big night. Everything has gone off without a hitch but you've got one more stop to make before your work is done. With a pinch of holiday magic, you appear in a Christmas wonderland and six sensational sweethearts await!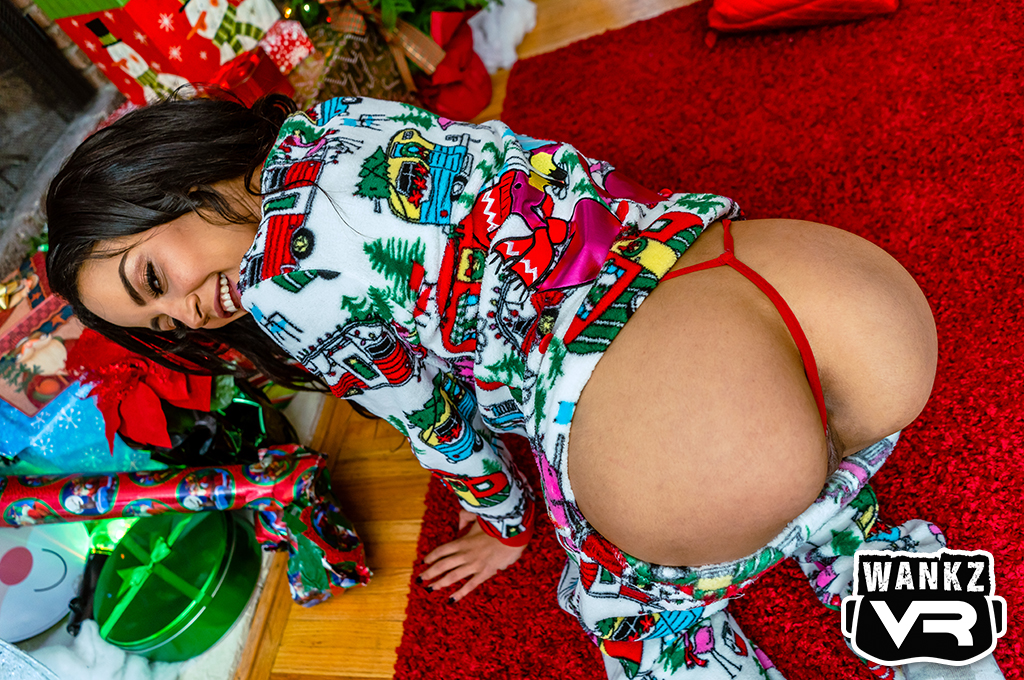 Your eye's grow wide when you see that everyone under this roof is on your naughty list…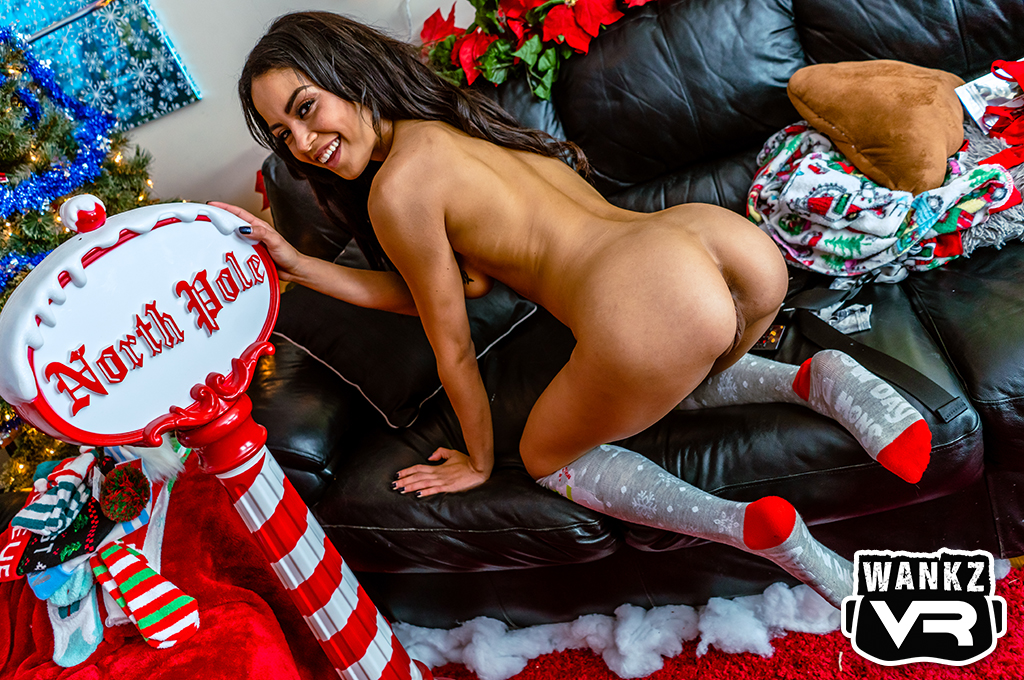 Gina, Adria, Alex and the gang are eager to give you something other than milk and cookies but will this Yuletide fuckfest make up for a year of being bad?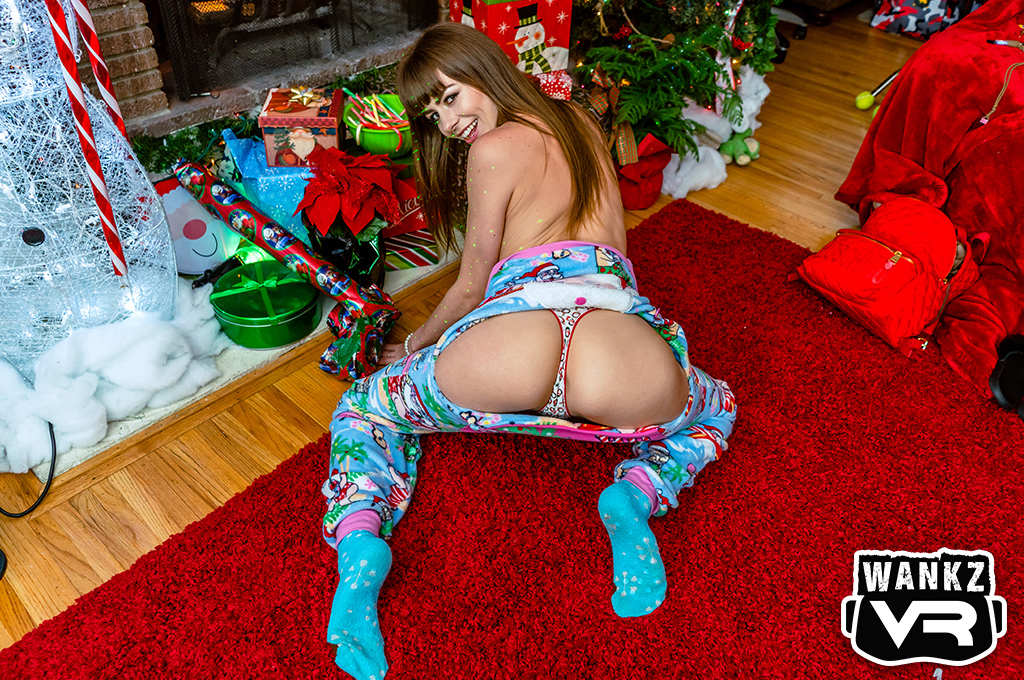 Alex is pure perfection… she shows us that she's a good girl on Christmas!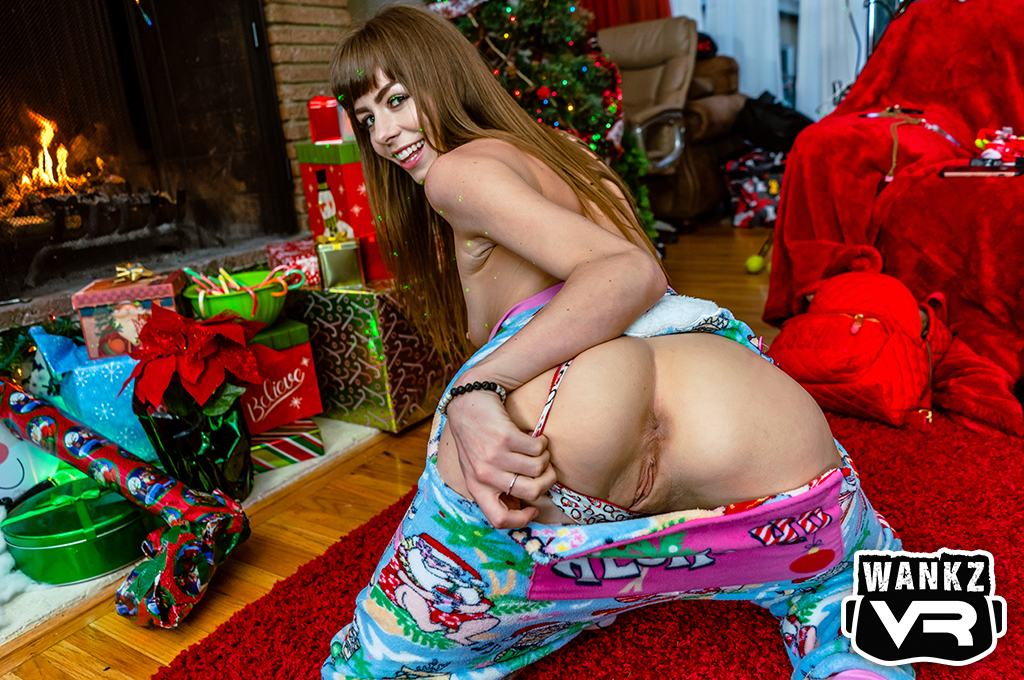 Taylor, Lexi, Alex and Maya are all snug as a bug in one-piece pajamas, but lucky for you, each has a special backdoor for easy access! Gina and Adria come into view wearing some jaw-dropping lingerie and they happily show the other girls how to make Santa happy…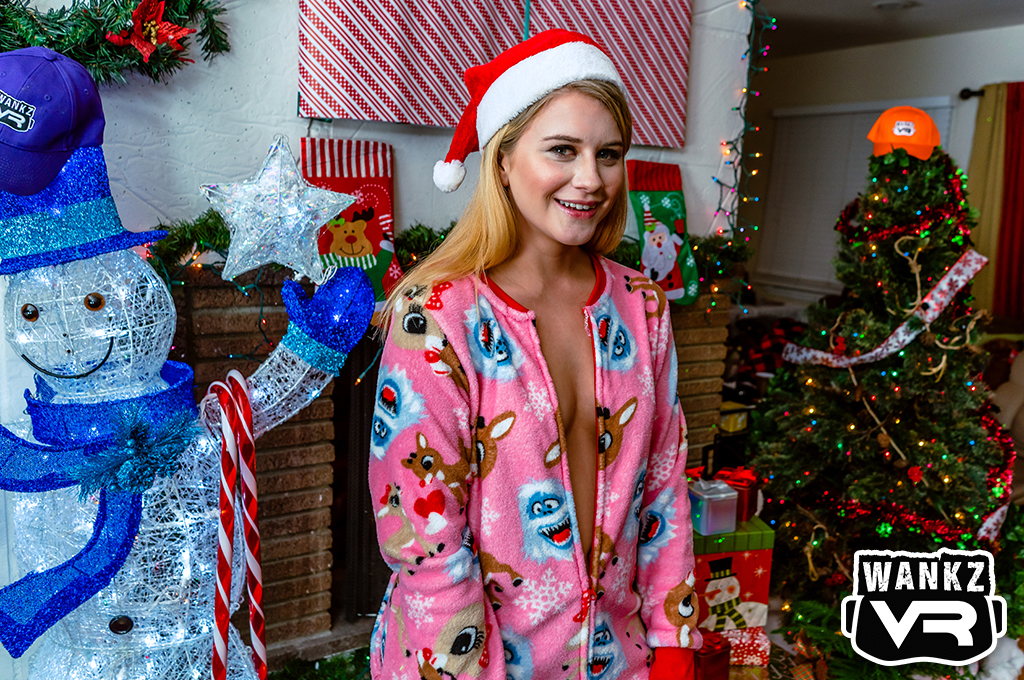 Everyone's stocking will get totally stuffed in this group sex Holiday Special!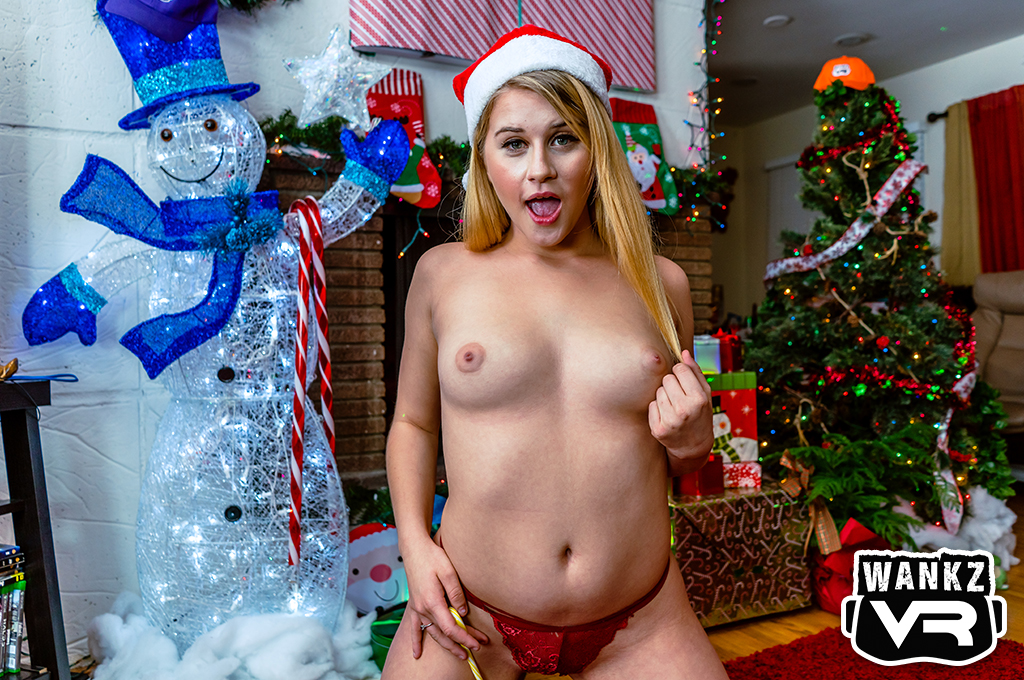 Here Cums Santa Claus
Each hottie shows her appreciation and they all take a turn on Santa's Lap!  You listen to what each of these beauties wants for Christmas, but you'll be giving them a deep, satisfying festive fuck they've been dreaming of!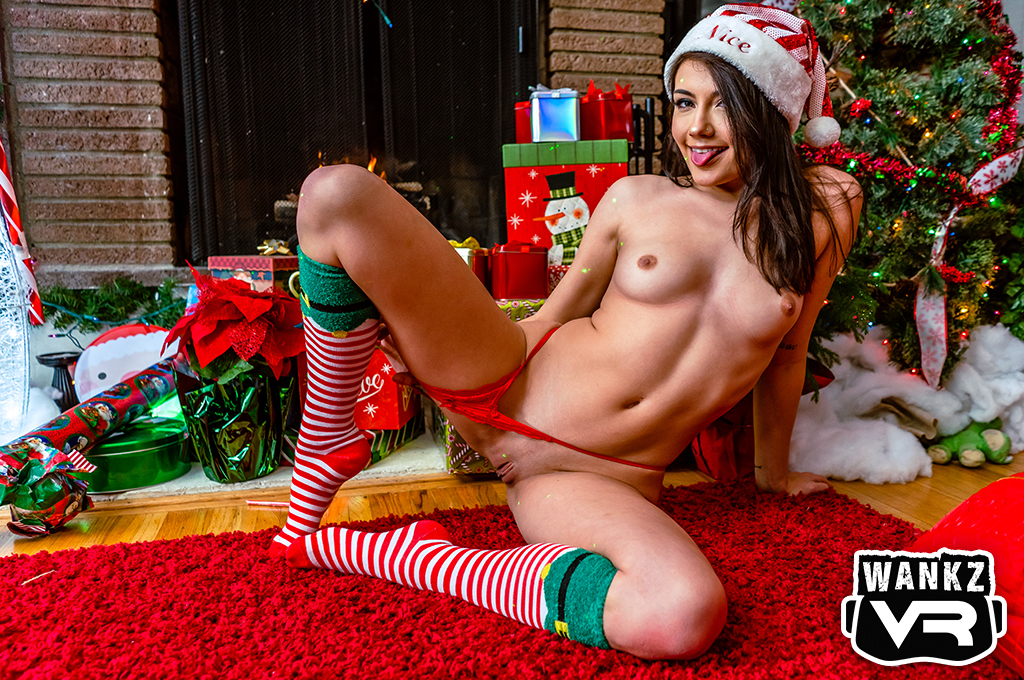 Fuckin' around the Christmas tree has never felt this good. You hope that Mrs. Claus never finds out about this because you'll totally be int he dog house…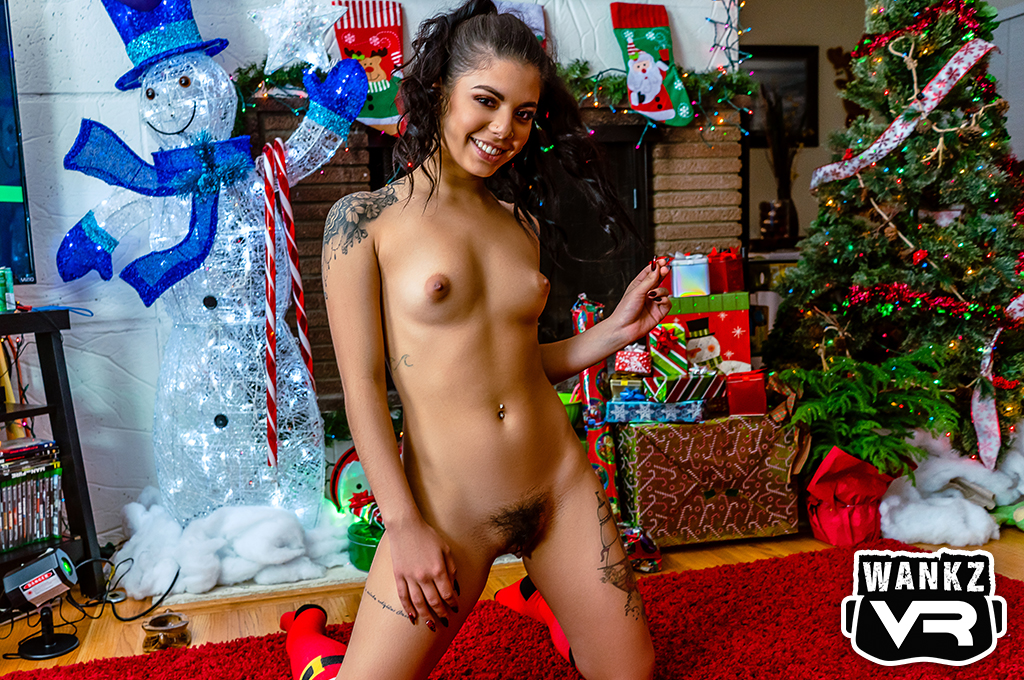 Gina helps guide the action… this delicious Latina cutie takes the Holiday Season seriously!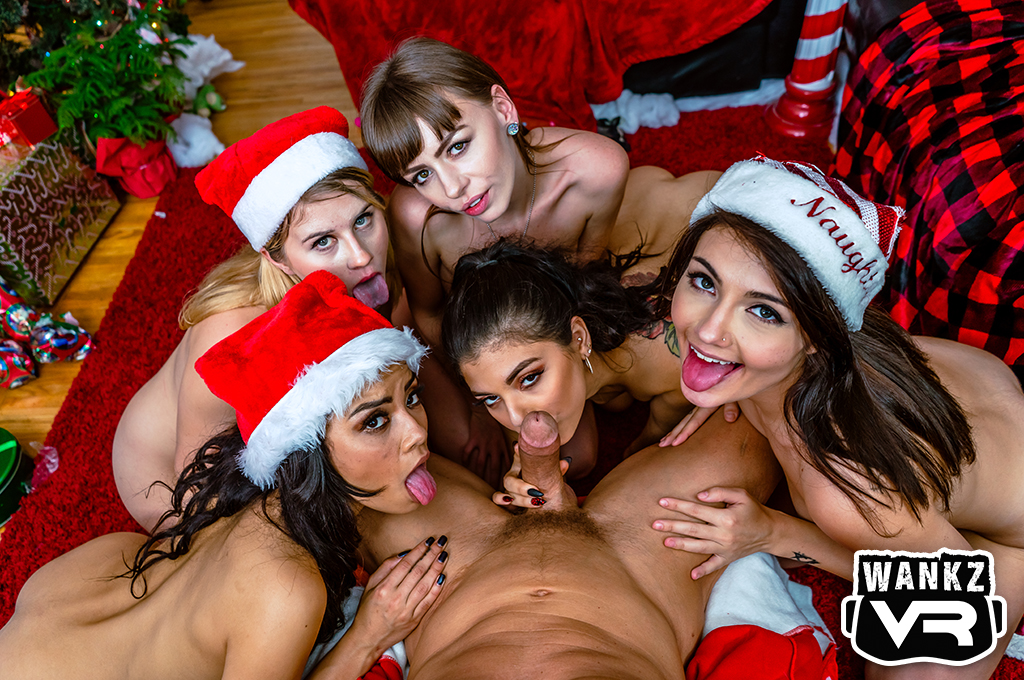 You won't need your coal today… While these cuties are VERY naughty, you've got the perfect gift lined up for each of them.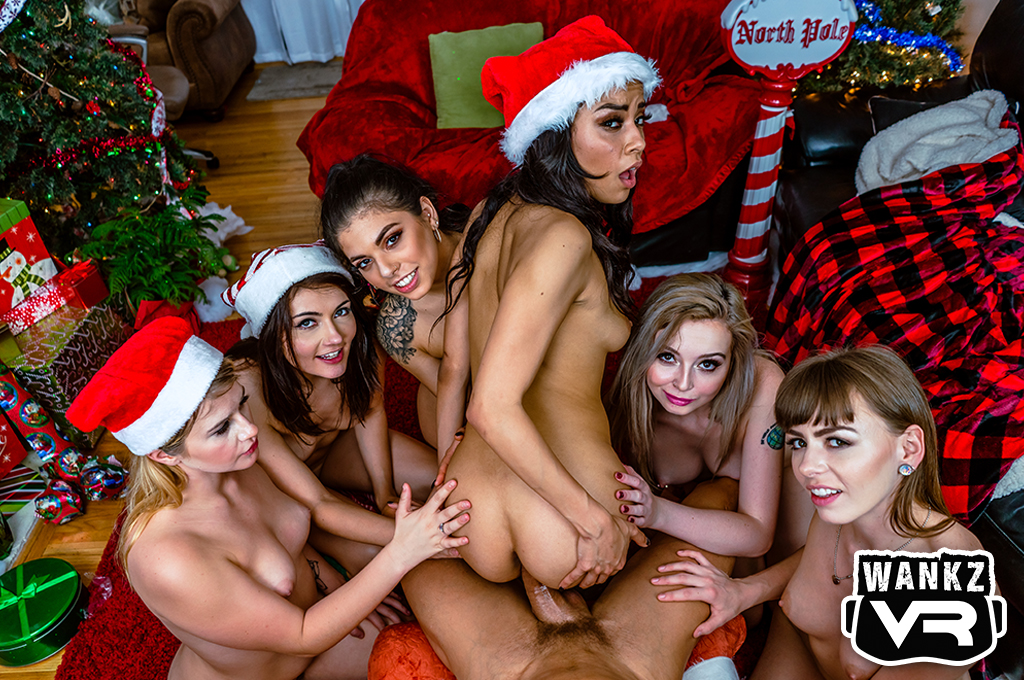 Gain a bit of insight into Santa's on-the-job perks and discover the true meaning of Christmas using the wonders of virtual reality. Even if you didn't get what you really wanted this year, the WankzVR team has you covered for a truly joyous XXX experience.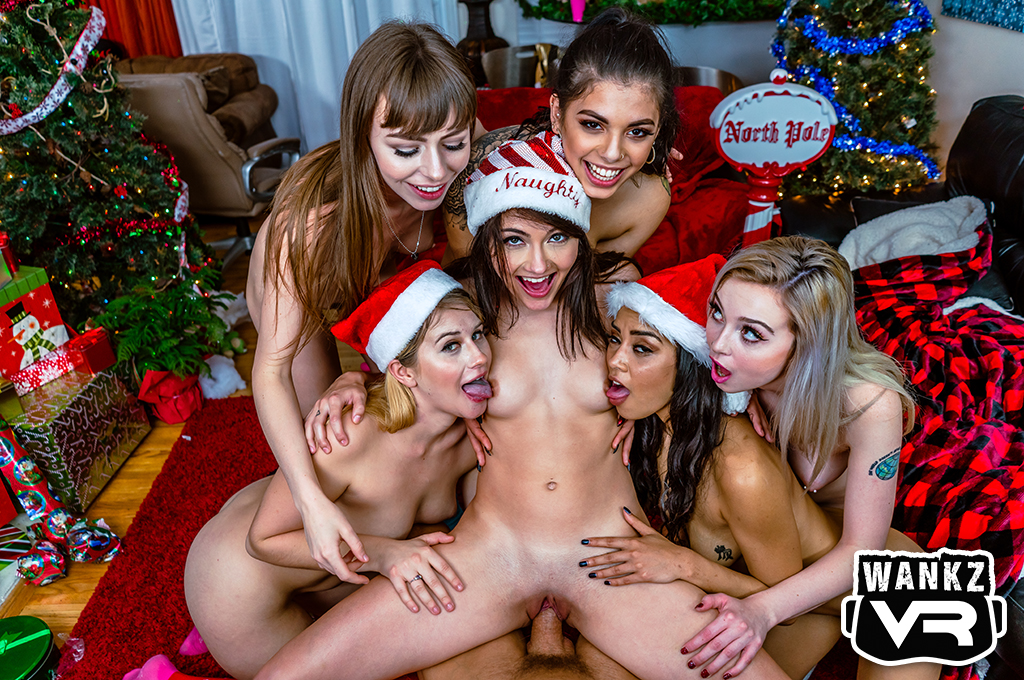 Grab your Oculus, VIVE, PSVR, Daydream, Gear VR or Cardboard headset to dive into the out-of-control action. Select from streaming or downloadable options and really take control over your time in VR. New feature-length scenes are added each and every week so get to it and bring your ultimate sex fantasy to life!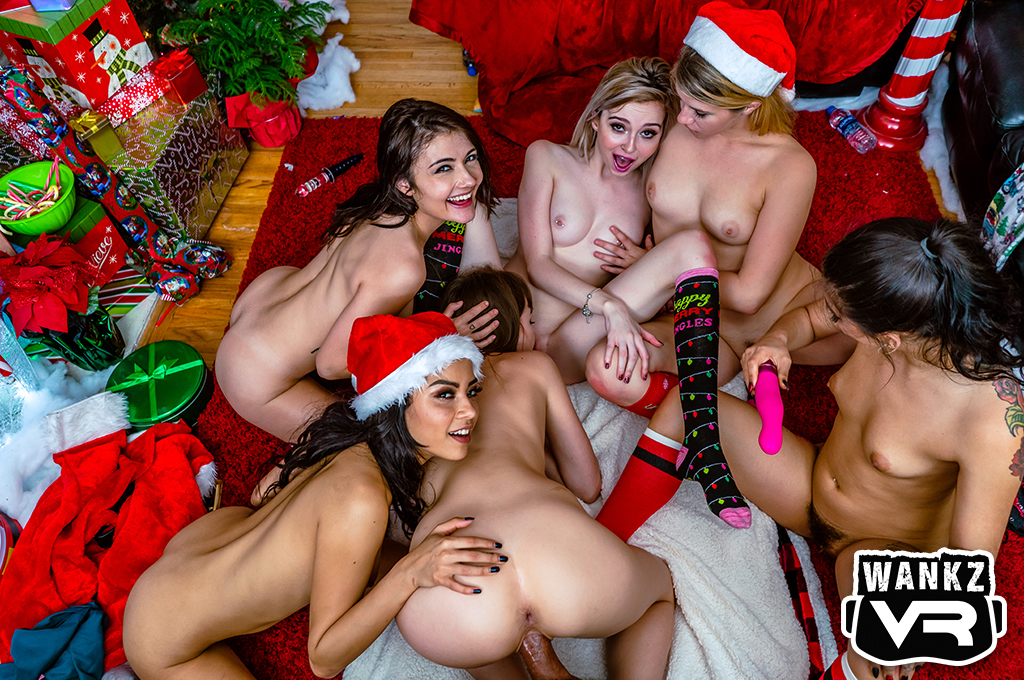 Happy Holidays from the team at WankzVR.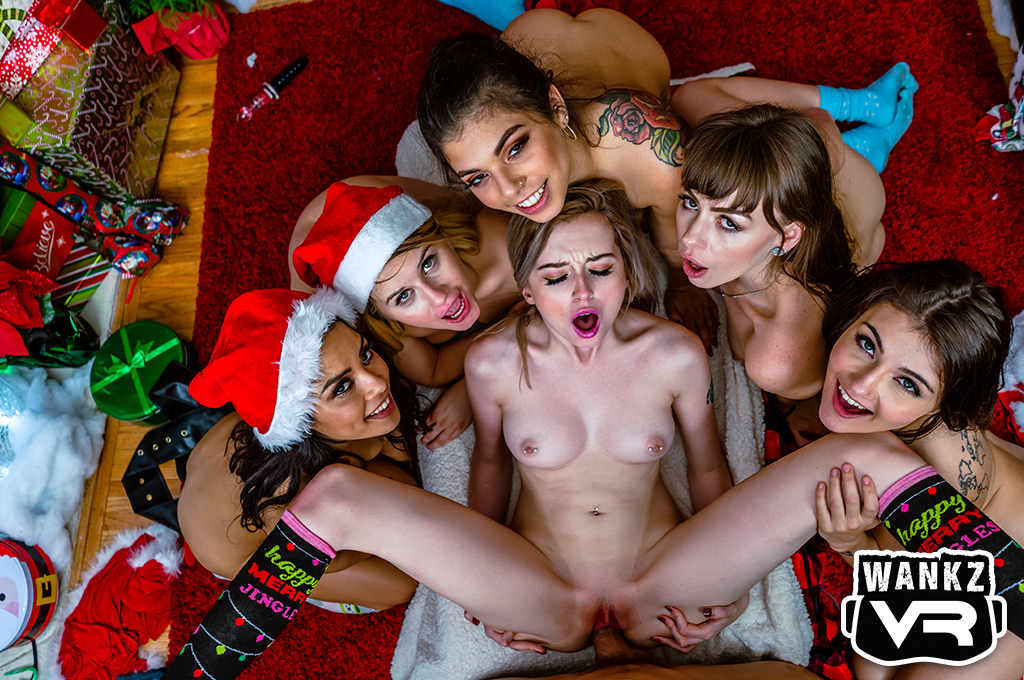 Want more awesome VR group sex features? We've got you covered!
Deck the halls with cum…