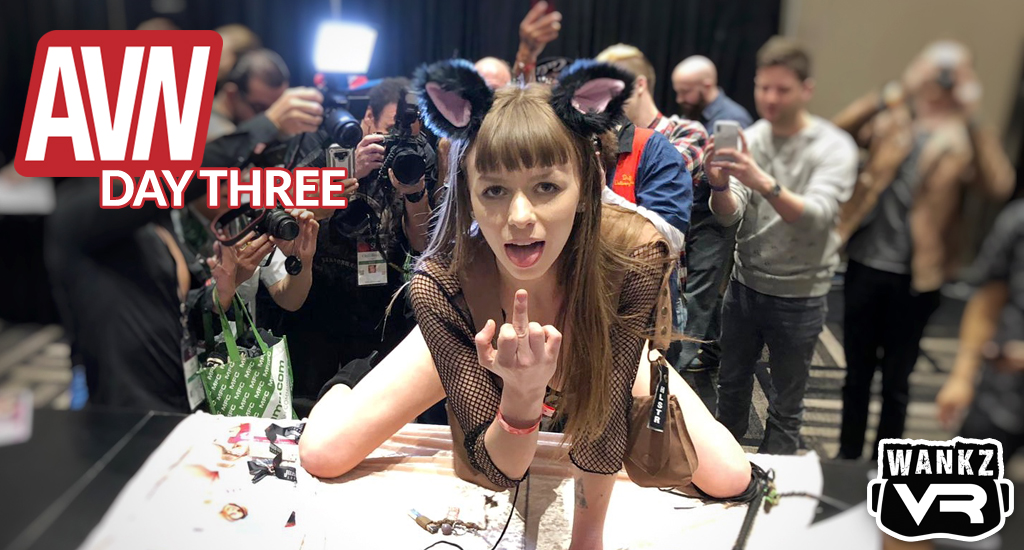 Thanks for joining us for another AVN Show Recap! Today we celebrate all the naughty fun that was Day Three of the 2019 AVN Show.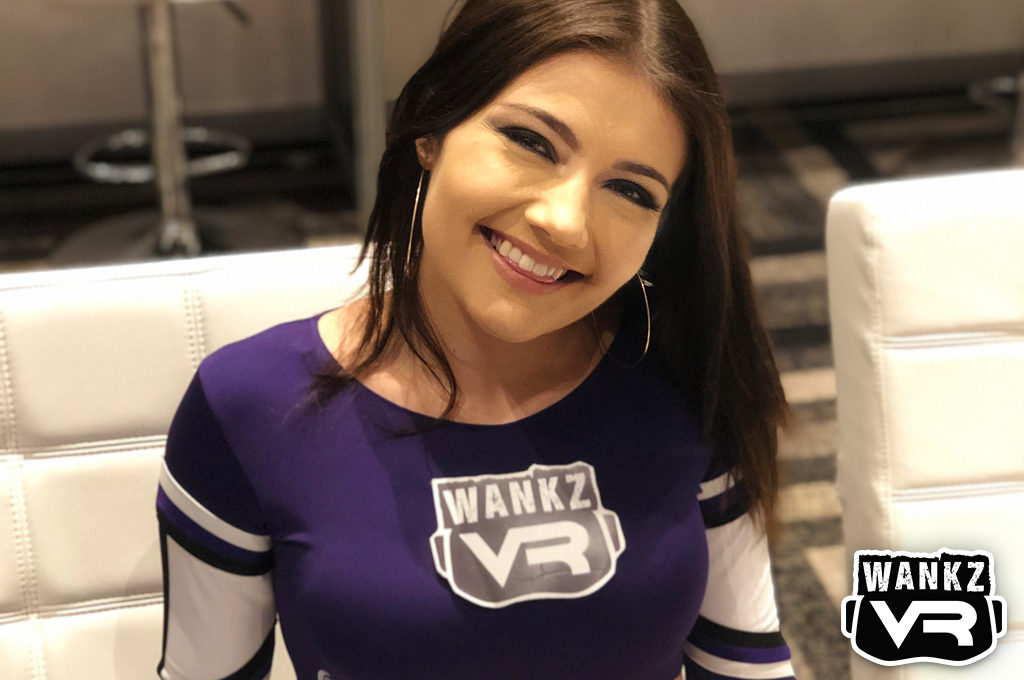 In previous two days, we've seen so many new faces as we jam those faces into Oculus Go headsets at our booth. It's been a pleasure to meet so many new folks curious about VR porn and to see so many familiar faces in a setting like Las Vegas.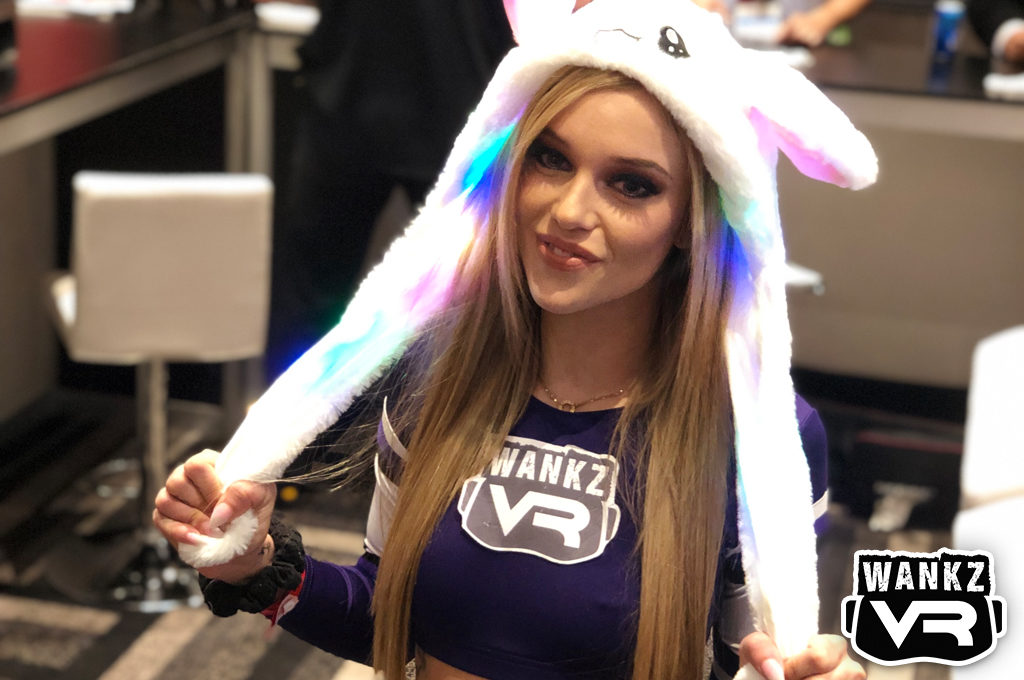 Day Three was no exception and everyone on the team worked incredibly hard to spread the word and share our virtual creation. This includes the sensational performers who have now become part of the WankzVR family… Our thanks to all.
Now that we got all the emotional, weepy-eyed formalities out of the way, let's get to the good stuff and our recap of Day Three of the AVN Expo!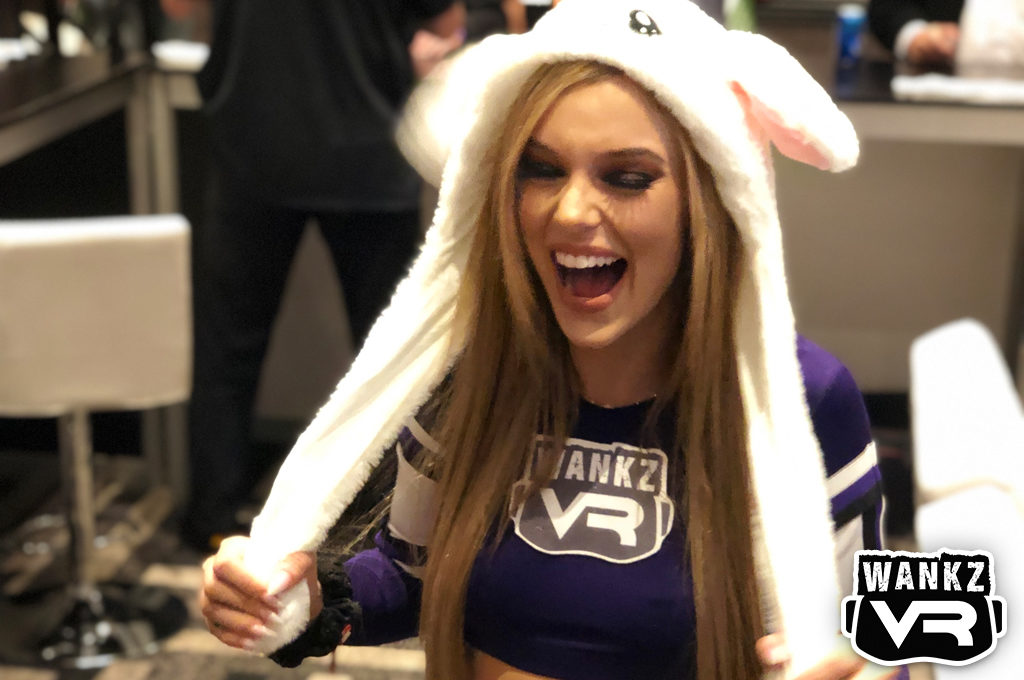 AVN Show – Day Three
Friday was day three of the event and was the last full day of activities for the AVN Expo. On the fourth and final day, exhibitions close early to make way for the infamous AVN Awards Gala that takes place later that evening…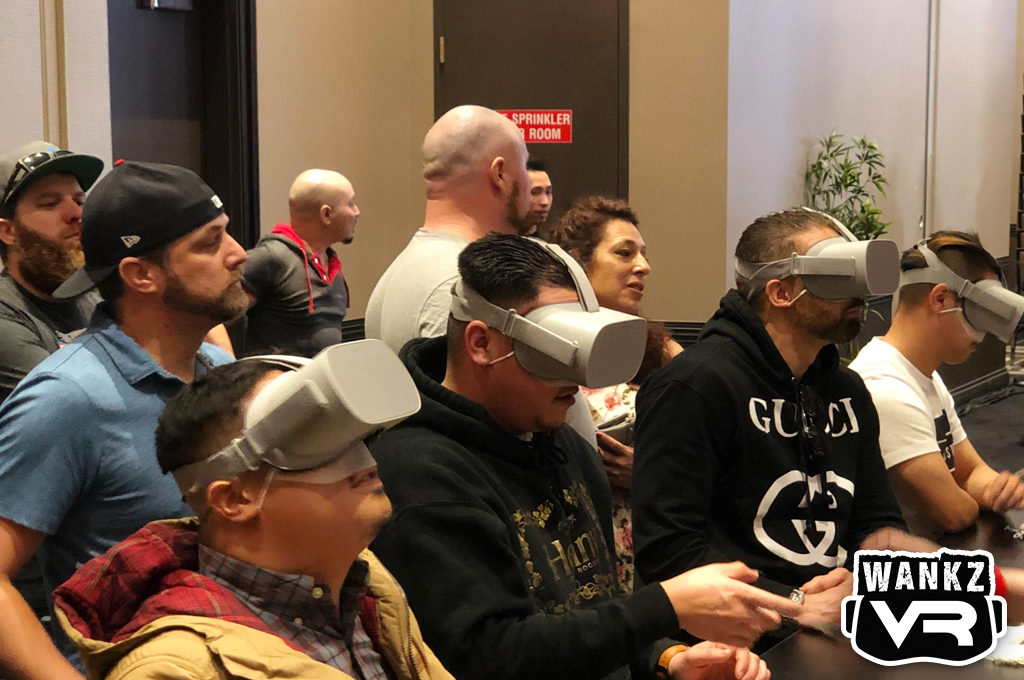 On day three, Muse Hall at the Las Vegas Hard Rock was as packed as the previous days. At one point, it was difficult to keep up with the demand as more and more folks wanted to get the full WankzVR experience.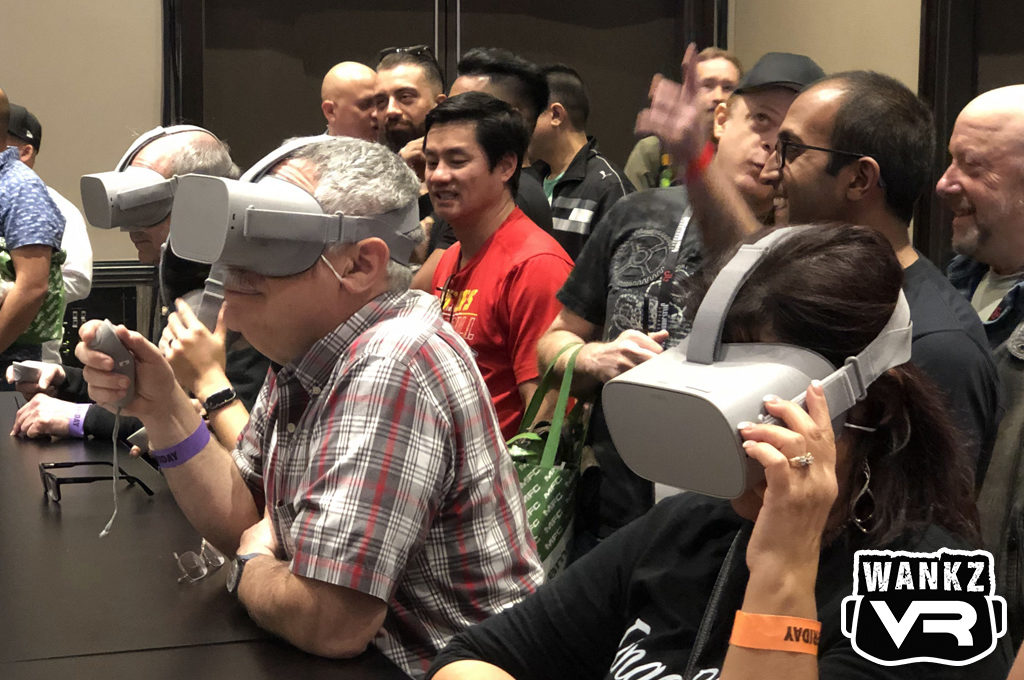 And then more lined up to see what all the excitement was about…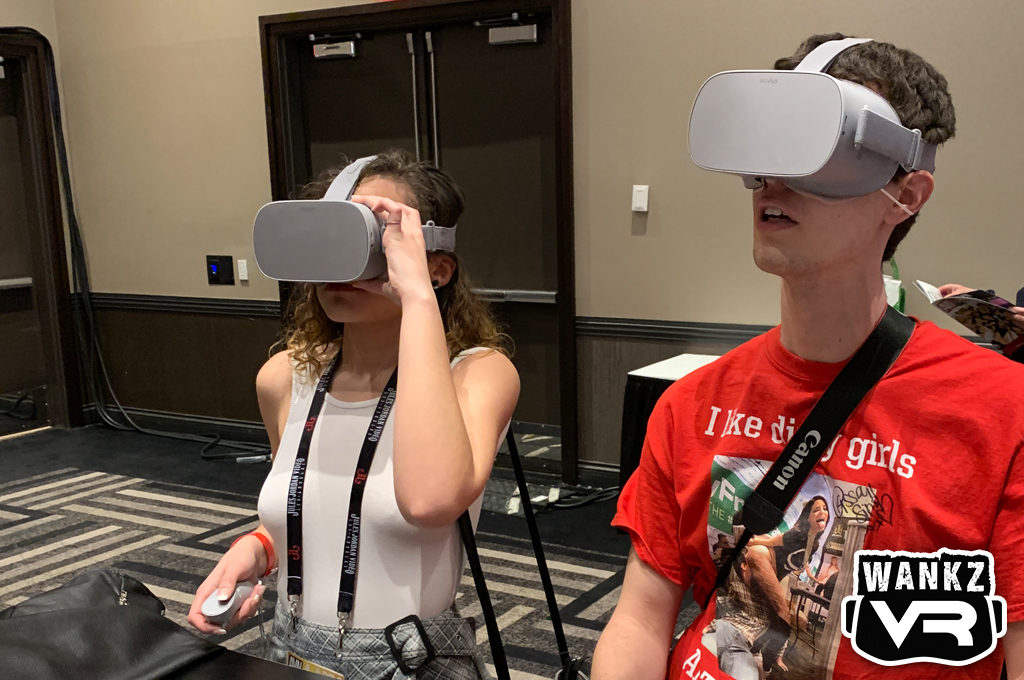 Soon, it was our duty to make sure every God damn person in the place had one of our Oculus Go headsets on at one point… Call us dedicated.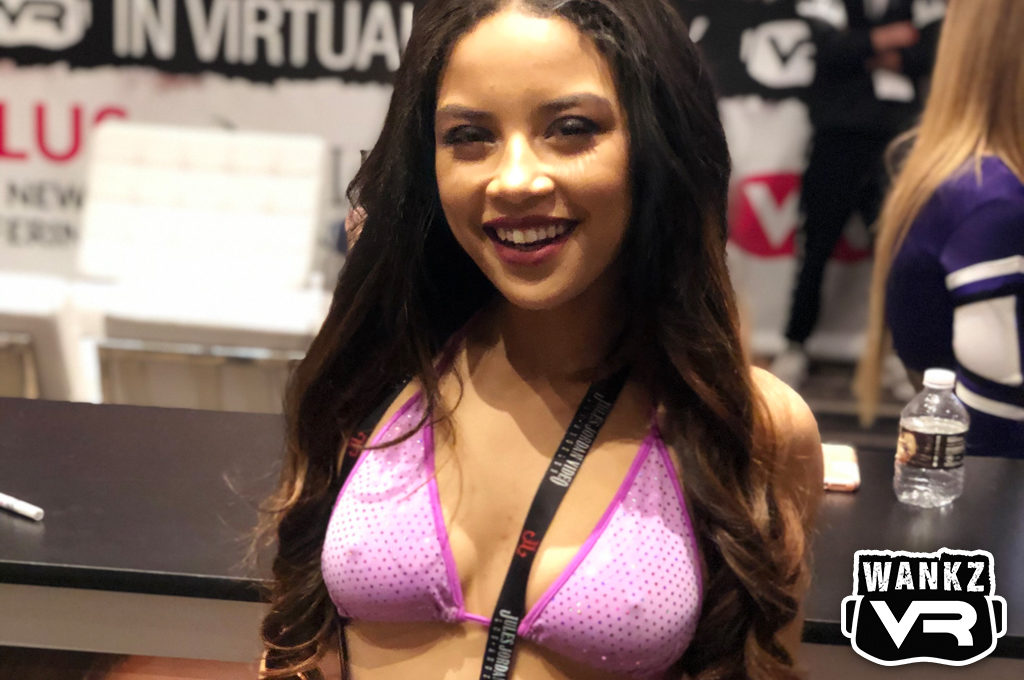 Thankfully, we had a hand from fan favorites, Kali Roses, Alex Blake, Adria Rae and Maya Bijou. Each of these cuties worked their sweet little butts off at the WankzVR booth and beyond…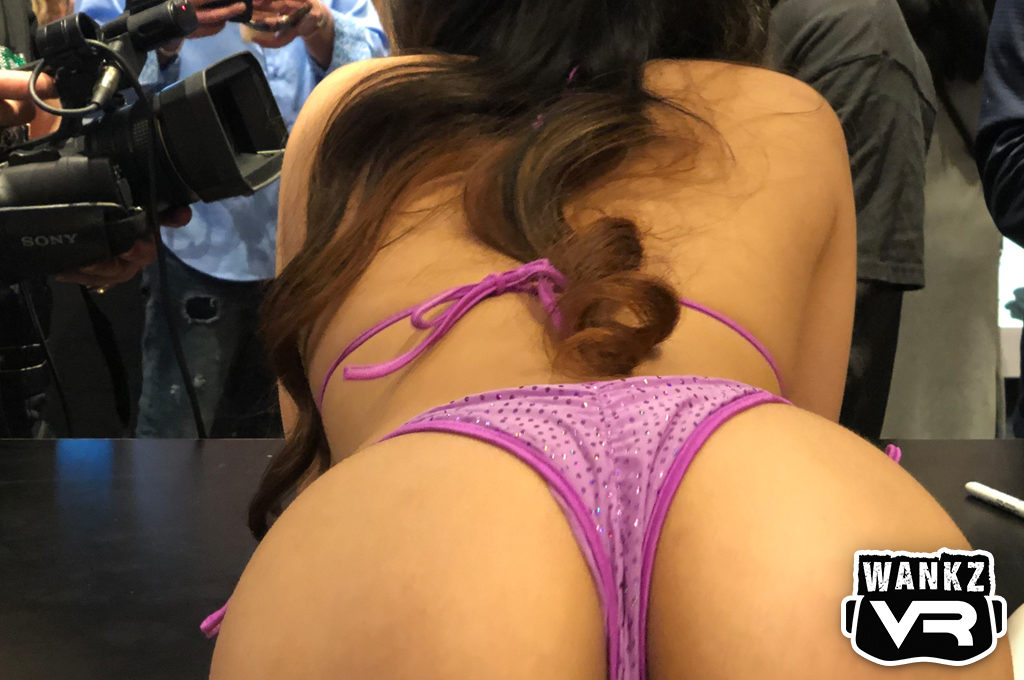 Nothing could stop our sexy VR ambassadors from educating the masses on the wonder that is WankzVR!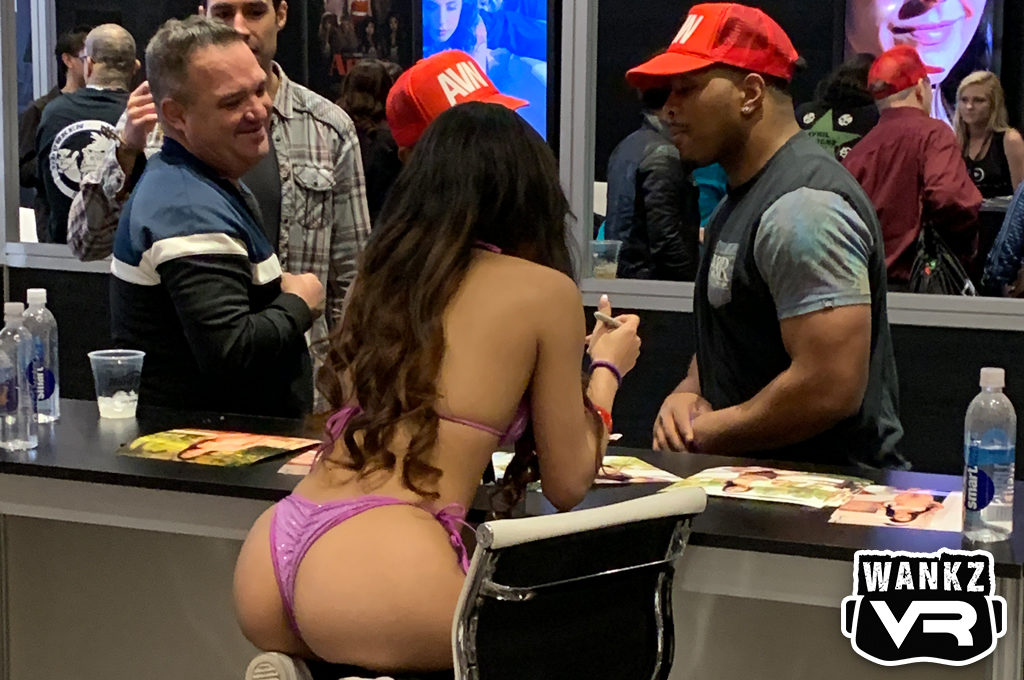 Maya Looked amazing in her little bikini, and EVERYONE was sure to stop by for a friendly "hello". She, like the other WankzVR stars were busy signing autograph photos for a third day straight, meeting lucky fans and rubbing elbows with the XXX elite.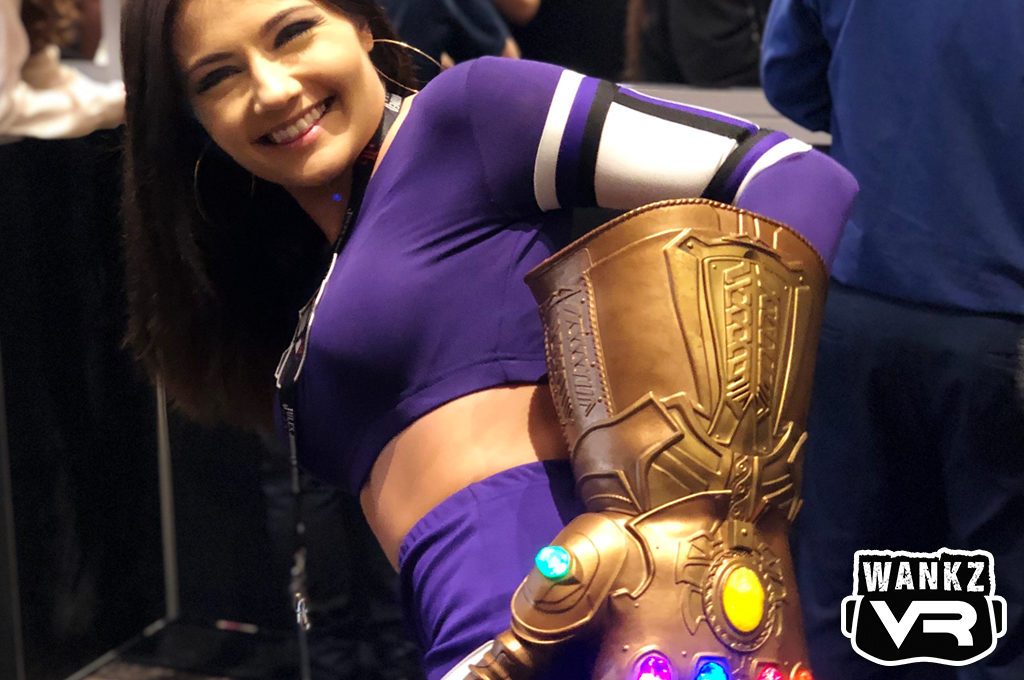 Alex Blake took the spotlight in her sexy little cat ears and nearly sent the crowds into a frenzy.
We were happy to be part of the moment and to facilitate this blending of virtual and real worlds for our fans…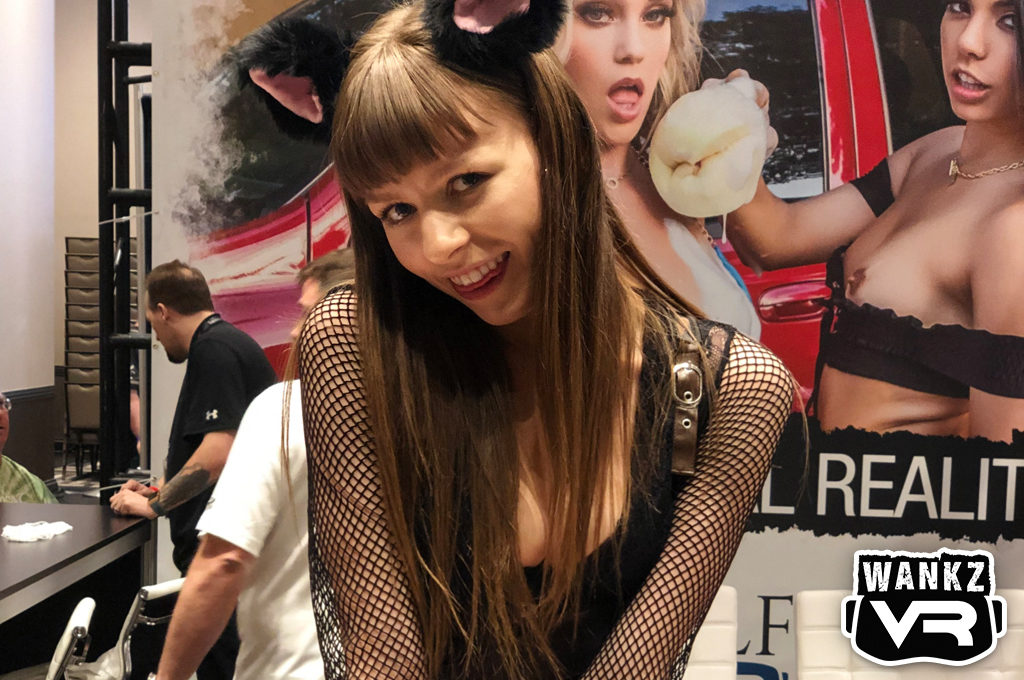 The Freakin' AVN Awards!
The big day is upon us and by this evening, we will hear the results from the 2019 AVN Awards! This Annual awards show celebrates the best sausage-slinging porn delivery guys and hot XXX starlets in the biz. It also recognizes work from brands, XXX producers and even us! We're nominated in two categories again this year:
Best Virtual Reality Product/Site
Will we emerge victorious this year? We've worked hard to improve the technology, overall production and maintain our own unique flavor, style and dedication to wild narratives… But will it be enough?
AND
Best Sex Scene – Virtual Reality
We were very excited to come away with the win in this category at the 2018 AVN Awards. This year, we have three great scenes nominated in this very same category. Each production is unique and delivers a very different VR experience:
Good Clean Fun | Christmas Bonus | Taming The Sphinx
We can't wait for the results and we wish everyone the best of luck. Thanks to AVN and to all of the performers who helped at our booth in Muse Hall and to all the nominated performers in our scenes!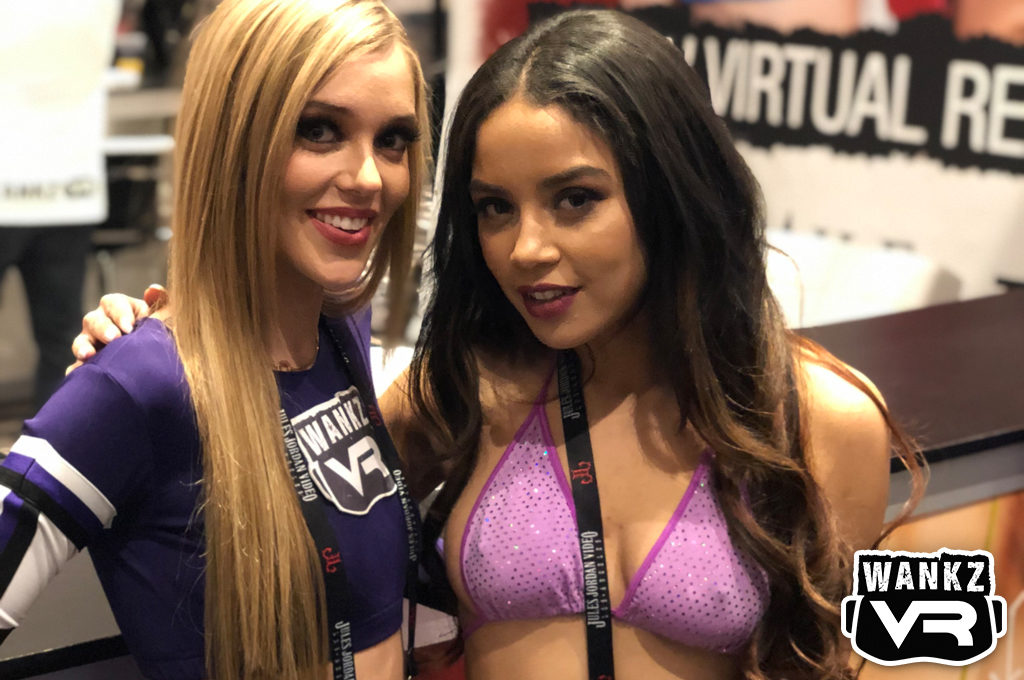 Stay tuned for a final recap and more exclusive highlights as we close out the 2019 AVN Expo.