You've been eagerly awaiting another Behind the Scenes Special from us and today we can deliver! We are very happy to share a glimpse of our time at the 2019 AVN Expo and give you a once-in-a-lifetime experience with our stars…
Virtual AVN Experience
In January of this year, we were in Las Vegas for the annual AVN Expo and Awards Show. The official WankzVR booth was situated in Muse Hall of the Las Vegas Hard Rock Hotel & Casino…
Download Now – Gear VR | Oculus | PSVR | Daydream & Cardboard
Thanks to the wonders of virtual reality, you can now join us in Las Vegas and experience everything first-hand! In a very special presentation, infamous producer, Jimmy acts as your tour guide for the 2019 adult event. Using your favorite VR headset, you can explore the AVN Expo and meet some of your favorite XXX stars!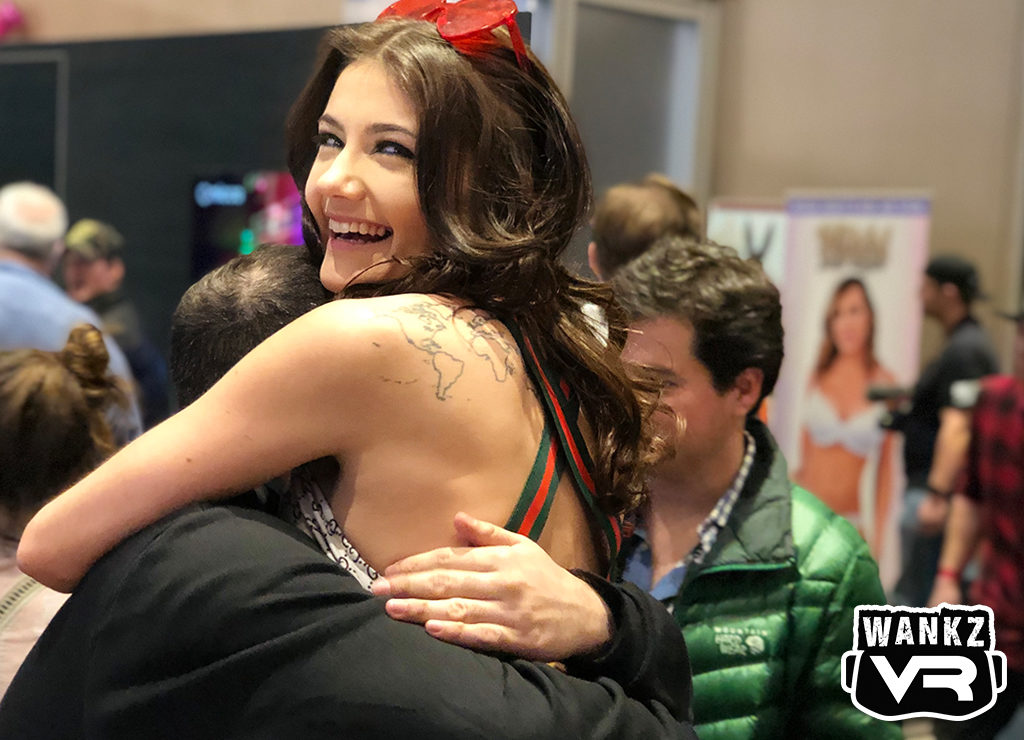 2019 AVN Expo in VR
In this sensational VR experience you'll accompany Jimmy as you both travel around the Las Vegas Hard Rock in search of the hottest stars and more. He gives you his own special brand of insight and along the way you'll meet:
Rosalyn Sphinx, Gina Valentina, Cory Chase, Zoey Monroe & more!
Become a lucky contest winner in 180° virtual reality and see what it's like to be the center of attention! Go on this unique Las Vegas adventure with Jimmy… You'll see some sights, meet some industry folks and other starlets like Ivy Wolfe might just pop up too!
Get additional details, exclusive photos and more from each day of the Expo:
Day One | Day Two | Day Three | 2019 AVN Finale
Thanks for joining us for another fun and insightful behind the scenes special. Be sure to check back for more exciting news, announcements and more. Stay up-to-date with premium adult VR and follow us on Twitter @wankzvr
Two new WankzVR productions are released each week! Don't watch porn, live it.